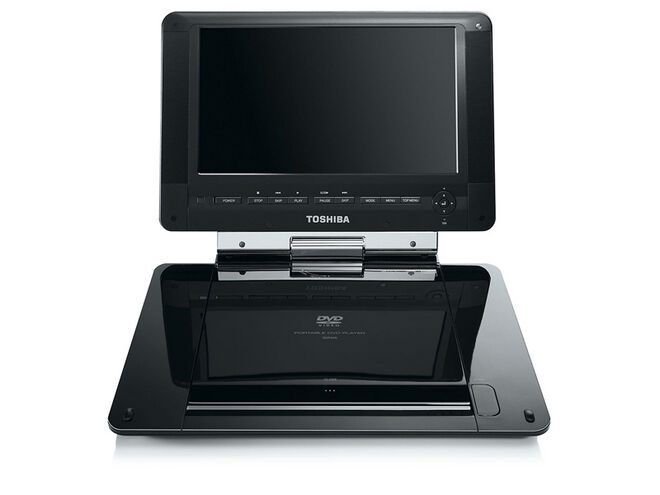 Portable DVD players serve a multitude of purposes, including entertaining frequent travellers and keeping children occupied on the go. There are a variety of portable DVD player models that are affordable for nearly any budget. Most models are less expensive than tablets and laptops, making a portable DVD player a relatively inexpensive investment that provide hours of entertainment for the entire family.
Individuals who like to watch DVDs from foreign countries, such as American comedies or Japanese anime, need to purchase a multi-region portable DVD player rather than a player that is only coded for use in the UK, because foreign DVDs cannot play on a DVD player that is not encoded for multiple regions. When shopping for multi-region portable DVD players, prospective buyers should check out the listings on eBay for the best selection and the best prices.
An Explanation of the Regional Encoding System
Companies that manufacture both DVDs and DVD players encode their products so the players only work with the DVDs that have the same encoding. This is so that movie production companies can control the release of materials in different regions. For example, if a movie company releases a specific movie in the summer in the UK, but holds off on the American release until December, the company still wants to release DVDs in the UK before releasing in America. Using regional encoding, companies can release a UK-encoded DVD at one time and release the American version at a later date.
Regional DVD encoding is regulated by the DVD Copy Control Association, which is the organisation responsible for the Content Scramble System (CSS). CSS encoding prevents individuals from copying materials that are copyrighted. When DVDs are produced they are encoded with a specific number, which defines the region and allows viewing only on players that have the proper encoding.
| Code | Region |
| --- | --- |
| 1 | Canada and US |
| 2 | Europe, Japan, Middle East, and South Africa |
| 3 | Hong Kong, South Korea, Taiwan, and parts of Southeast Asia |
| 4 | Australia, Latin America, Mexico, and New Zealand |
| 5 | Africa, Eastern Europe, India, and Russia |
| 6 | China |
The six numbers listed above are the most commonly used region codes; however, there are two other encoding options that are also frequently used. DVDs encoded with a zero are considered region-free and play on any DVD player regardless of the player's regional code. DVDs that have an 'all' encoding also work on all players because they are encoded for all regions. Players that are encoded with 'all' play all DVDs as well.
There are two main ways to get around regional encoding: purchase DVDs that do not have encoding (or are encoded for all regions) or purchase a multi-region DVD player that play discs from all regions. While it is nearly impossible for individuals to purchase only region-free or multi-region discs, it is possible to purchase a multi-region player, which eliminates any encoding issues.
Benefits of a Portable DVD Player
Portable DVD players feature a built-in screen so that individuals can watch DVDs virtually anywhere. They are perfect for keeping little ones occupied for extended lengths of time, such as while travelling or while waiting at a doctor's office. Portable DVD players are usually more compact than laptops, so they are also ideal for adult travellers who do not wish to carry around a . These portable devices can be used in the car, by the passengers of course, as well as anywhere else a movie is desired. Using headphones allows viewers to watch programming without disturbing those around them. Some portable DVD players can also be connected to televisions so that one can view the movies on a larger screen if so desired. Anyone who enjoys watching foreign movies should consider purchasing a multi-region portable DVD player so that they are able to view their entire DVD collection while on the go.
What to Look for in a Portable DVD Player
In addition to shopping for multi-region DVD players, there are a number of other factors and features prospective buyers need to consider before making a purchasing decision. It is probable that prospective buyers can find at least one portable DVD model that meets all of their criteria; however, these full-featured models may be out of the buyers' price range. In this case, buyers should determine which features are most important and narrow down their selection based on these prioritised criteria.
Screen Size
The dimensions of the screens on portable DVD models vary, though most models feature screens that are about the same size as a tablet or smaller. While most people live by the mantra 'bigger is better', that may not be the case for all portable DVD player users. Larger screens mean heavier and bulkier portable DVD players, so individuals who plan to travel with their portable DVD player, especially by air, should take this into consideration before deciding which size to purchase. Because carry-on space is a hot commodity, frequent flyers may want to opt for a slightly smaller model so they can fit more in their carry-on luggage.
Battery and Power Options
Most portable DVD players are equipped with a rechargeable battery so users can watch movies anywhere. Battery life varies from model to model, so users who plan to use their DVD player primarily on battery power should shop for players with longer battery life. Many portable DVD players come with both an A/C adapter and a car charger, which means that passengers can plug the player into a vehicle's cigarette lighter or power outlet and recharge the battery or operate the player. This significantly extends the life of the battery on road trips. Although not all portable DVD players come with a car charger, users may be able to purchase the charging cord separately, so they should not discount models that do not come with the vehicle charging cord if the player meets all their other criteria.
Playback Options
While all portable DVD players can play DVDs, there are some that can also play other file formats, such as video CDs, AVI files, MP3s, or JPEG files. Additional reading capabilities can turn the portable DVD player into an audio player and photo viewer, so if this option sounds appealing, prospective buyers can add it to their list of desired features.
Output and Input Options
The most important output type for a portable DVD player is the audio output. All portable DVD players feature at least one RCA jack so that a set of headphones or earphones can be plugged in, but for those who have more than one pair of eyes frequently watching movies, an additional headphone jack may come in handy. While it is possible to purchase a headphone splitter cable that allows two sets of headphones to be plugged into a device with one jack, it is another piece of equipment to keep track of and if it gets lost, little ones may fight over the player.
Some portable DVD players also offer USB ports enabling one to connect a flash drive to the player and play any type of supported file. While most users would never think to connect a flash drive to a portable DVD player, it can come in handy when viewing photos and listening to music.
Although not of the utmost importance, some users may want the option to connect their portable DVD player to a home television when they are not using it on the go. This eliminates the need for a DVD player attached to the home television, or allows a second television in the house to have DVD capabilities. Consumers who want this option should consider only portable DVD players with A/V outputs.
Additional Features
While many portable DVD player models feature a laptop-style setup with a flip-up screen, there are some models that offer a swivelling screen to make it easier to watch movies from any viewing angle. Another popular option is a remote control so that viewers do not need to touch the player to navigate through menus or skip forward or backward during the movie. Individuals who plan to use their portable DVD player in the car may want a model that has straps to secure it to the back of a headrest so it does not get damaged floating around in the car. If any of these features are important to a prospective buyer, he or she should be sure to find models that offer these additional features.
Shopping for Multi-Region Portable DVD Players
Consumers interested in purchasing a multi-region portable DVD player should check out the available listings on eBay for the best possible selection. Because eBay features thousands of sellers who list new products on a daily basis, the selection of electronics, including portable DVD players, is unparalleled and the prices are typically lower than those on most sites on the Internet.
Before making a purchasing decision, consumers should determine which model or models suit their needs and check out a few listings featuring this model. This allows consumers to confirm they are getting the most feature-rich player at the lowest possible price. If a prospective buyer has any questions about a specific listing, he or she should contact the seller before purchasing for clarification.
How to Buy a Multi-Region DVD Player on eBay
If you want to take a look at the listings available on eBay, type 'portable DVD players' in the search box on the main page. You may choose to narrow down your search to include only multi-region portable DVD players; however, there may be some multi-region portable DVD players that do not show up in the search results due to not having the term 'multi-region' in the listing title. Once your search results have loaded, you can narrow down the search results by brand, price, features, or type using the filter options on the page.
Before making a purchasing decision, prospective buyers should read through each listing carefully to confirm that the portable DVD player being sold is a multi-region player and that it has all of the features they are looking for. Buyers should also read the seller's return policy so that they know if they can return the player if they are not happy with its performance.
Conclusion
A portable DVD player is a great addition to any travel kit, especially for individuals who travel frequently with children in tow. These inexpensive little devices can be lifesavers for lengthy trips or long waits and may prevent the kids from suffering from a meltdown due to boredom, and adults suffering from a meltdown due to the resulting stress. Whether buying a portable DVD player for the children or for adults who like to watch movies on the go, prospective buyers should be sure to consider the benefits of owning a multi-region player.
Buying a multi-region portable DVD player on eBay is quick and easy. Prospective buyers should also take a few minutes to consider which other features they want in their portable DVD player and narrow down their search to include only those models that fit the bill. This ensures that buyers get the portable DVD player that is perfect for their needs and can provide years of viewing pleasure.