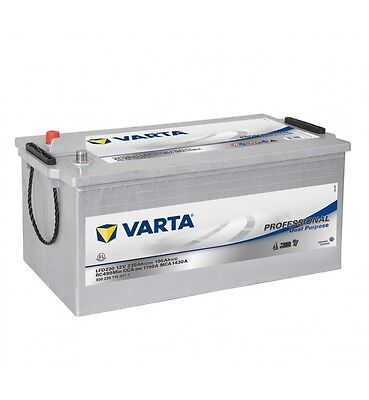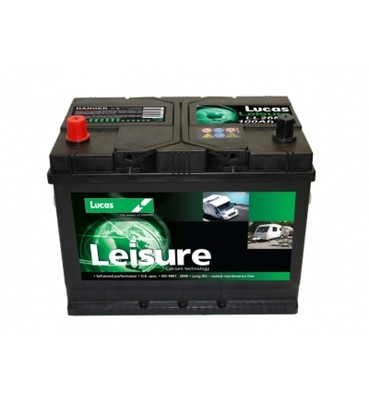 If you're the adventurous
camping
type or you're just always on the move, you're likely to need extra power for things like cooking, lighting and heating.
That's where leisure batteries come in, giving you that extra boost of energy just when you need it on the move? But how do you know which one is right for you? Here's how to make sure you pick get a portable battery that meets your power needs.
What is a Leisure Battery?
A
leisure battery
can be used to power appliances inside a caravan or even a motorboat when the engine is not running.
Unlike a car battery it can be used to store and provide power over a long period of time and can be recharged and discharged numerous times all without draining the main battery.
Having a spare one should be high on your list of priorities before you get out on the road, so here's some key things to look out for before buying one.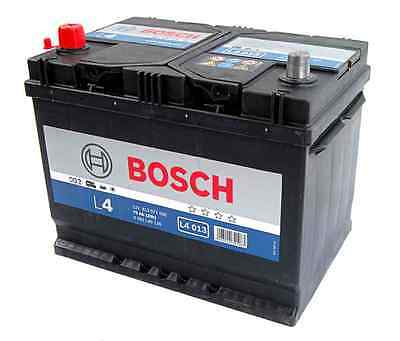 How to Buy a Leisure Battery: What to Look Out For
The first thing you need to know is that all leisure batteries are 12v and battery life will depend on how many amps can be drawn.

This means you need to keep an eye out on the amp per hour rating to get an idea of how long the battery can last, giving an indication of how much energy it can store and deliver.

The higher the number, the better the performance.

An obvious thing to consider is that the battery will actually fit. That includes making sure the terminals match the old battery. You don't want to buy something that's too big or small. Finding out the weight will be important as it could hinder how easy it is to install or fit.

The most common modern leisure batteries are calcium based acid batteries which are considered to be safer to use, offer longer life and are less likely to suffer from potentially damaging sulphation which can reduce battery performance.

Other things to look out for are whether the battery has dual terminals giving you greater versatility in terms of connecting charging cables. Cold cranking amps or CCA can also give you an indication of how much power it will take to start in cold temperatures. Again, the higher the CCA rating, the better the starting power of the battery.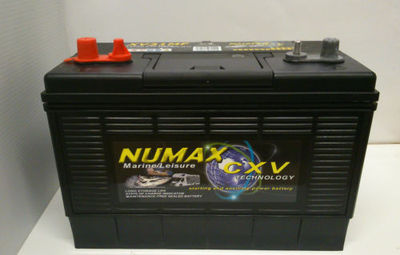 A leisure battery suitable for a caravan or motorboats, the
Numax XV31
is sealed to make it safer and easy to use. You'll find dual terminals included along with reinforced carrying handles to make it easier to fit and the vented design means gas can escape during the charging process.
There's also a three year warranty giving you plenty of coverage if anything goes wrong.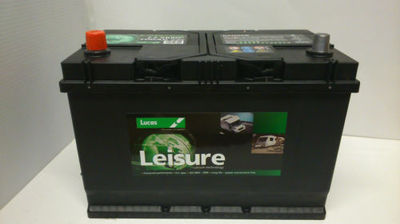 This
22k heavy battery has a 100Ah capacity and has a battery lifespan of 500 cycles. It's equipped to be used as an engine starter battery and is even compatible with motor boats and yachts. As a deep cycle battery, it can take hundreds of charging cycles and the vibration resistant casing gives it a more durable, rugged build.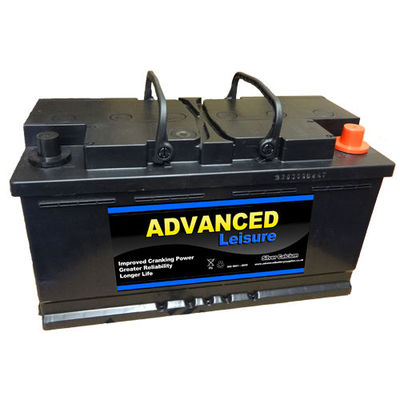 3. Alphaline Leisure Range 12V 88AH
The dual terminal leisure battery suitable for caravans and boats is a deep cycle battery and has a calcium construction which helps extend its staying power. There's special sealed covers to make handling safer, a venting system and a charge level indicator to tell you when you are running low.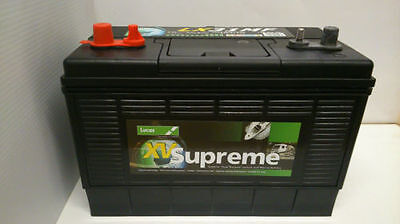 Promising a low self-discharge rate to help extend the life of the battery, the
LX31MF
like the LL26MF is a lead acid battery that comes fully sealed and should give you 500 recharge cycles.
It's fully sealed to keep the battery clean and in good condition. There's a lengthy 3 year warranty and even has the capacity to work for solar and wind turbine energy systems.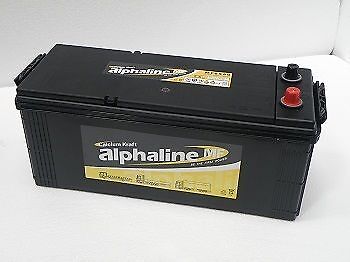 5. Alphaline Heavy Duty Leisure Battery
With a larger 190 AH capacity compared to the Alphaline's 90 AH model you still get a dual terminal setup suitable for motorhomes and boats.

It's a lead based battery with a calcium construction and comes fully charged ready for use. For newbies, it has a spill-proof design and there should be little maintenance involved to keep it in good shape.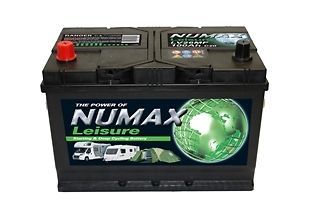 Packing a sealed and spill-proof design, the
22kg leisure battery
has everything you need to make it easy to install and maintain. There's a sealed water recombination system, venting system and glass fibre separators that help extend the battery life and make it one of the safest to use.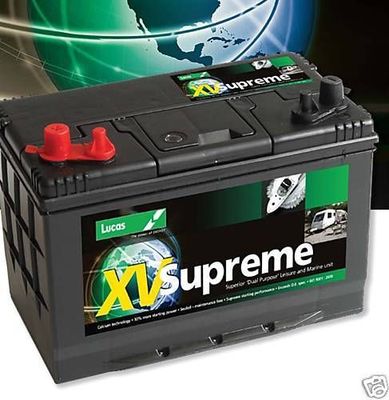 A deep cycle battery
for well under £100, this leisure battery promises 86 amps per hour and weighs just 19kg so it's one of the lightest to install. It comes in a safe, sealed design has a low discharge rate with a three year warranty and you can expect approximately 500 recharge cycles.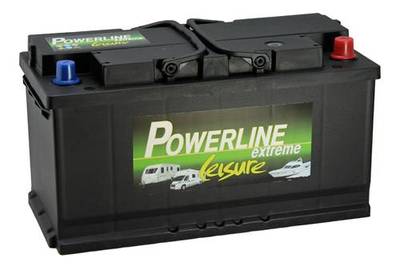 8. Powerline XV110MF Premium Leisure Battery
Designed to withstand more heavy usage, the
XV110MF
delivers 110 amps per hour of power and has a tough, durable casing with a carrying handle to make it easier to transport. It also measures in at 345mm long and just 235mm high making it a more portable battery than most.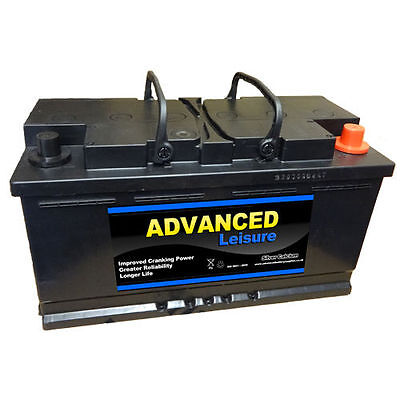 9. Advanced Leisure LP110 Battery
Weighing in at 26kg,
this
sliver calcium lead acid battery promises 110 amps per hour and delivers 800 cold cranking amps when you are trying to start the engine from cold. It comes with a four year warranty and should be maintenance free making it nice and easy to use.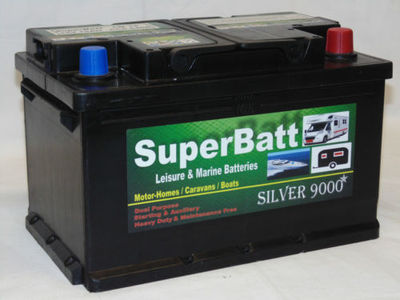 10. SuperBatt LM 75 Battery
It might be one of the smallest capacity batteries on the list but it still has the advanced calcium based technology to help give it a long battery life and is well equipped for motorhomes and boats. It's also a
dual purpose battery
so it can be used to start an engine or act as an auxiliary.
To extend the life of your leisure battery, be sure to recharge it as soon as it's possible after it has run out.