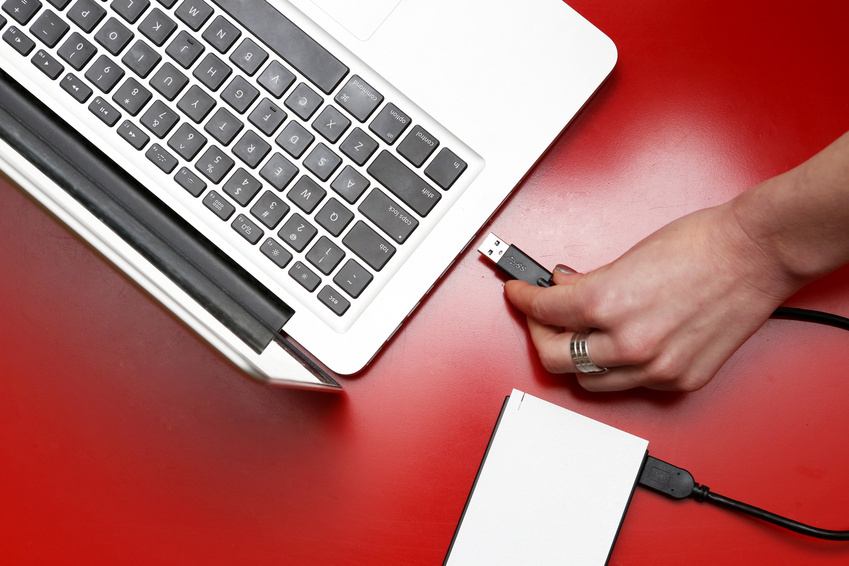 Power banks are what keep the modern world going. In a time when most of the population relies so heavily on technology, it's important that mobile devices remain charged. The issue is that so many of these devices take quite a bit of energy to stay on, and It's not always feasible to plug into a nearby outlet. When out on the go, it's important to have a charging option that isn't connected to a wall. That option is a power bank.
Power banks store electrical energy and hold it so that users can plug in later when they need a recharge. They allow tech users to plug into a power source that's mobile; essentially a portable battery with inputs to charge multiple devices. They can charge everything from smartphones to laptops simply by plugging into them.
How to Buy a Power Bank
When looking for a power bank, size is a very important consideration. This is because most of them are intended to charge devices that can be connected via USB cable, including smartphones, tablets, and cameras. Those looking to purchase a power bank to charge their laptop should remember that they'll need a larger size than those looking to charge a smaller devices, like a phone.
Battery capacity is measured in terms of milliamps, or mAh. Many laptops have around 5,000 mAh batteries, which means a 2,000 mAh is only enough for less than half a charge. Therefore, a computer with a 5,0000 mAh battery capacity requires a power bank of at least 5,000 mAh to guarantee at least one full charge.
Tablet batteries can range from 6000mAh to 11000mAh and because of their large screen often need more frequent recharging than a phone if you are using them to stream movies or TV shows.

When size is mismatched, a lot can go wrong. If the bank is too small, the battery simply won't charge completely, but if the bank is too powerful for the battery, users risk their battery exploding. Therefore, it's always safer to charge from a capacity that's not more than 1.5 times larger than the battery itself.
How to Charge Up Your Power Bank
While power banks are capable of charging many electronic devices, including digital cameras and e-readers, they're also powerful enough to charge laptops fairly simply. The first step to charging is to plug the bank into a direct power source. For most people, this means plugging it into a wall outlet in their home. Then, the power bank needs to fill with electrical energy. This can take a few hours. Other users choose to plug their power banks into solar panels, which generally takes even longer to charge, but can be done outdoors on the go. Those shopping for power banks to charge via solar energy should make sure that they purchase a solar panel large enough to provide the right amount of energy. Many banks even come in kits along with solar panels, as a sort of charging kit. These cost more because they come with both the solar panels and the power bank. Either way, the bank must charge to store up energy. When the power bank is full, it's ready to go. Many banks are also designed to hold the energy for a long time, some for as long as several weeks.

How to Charge Your Laptop With a Power Bank
Charging a laptop with a power bank is possible but you need to consider the size of your laptop and its charging requirements. For devices like the 15in Macbook Pro, you need at least 85W of power output, something that only the biggest power banks will be capable of providing. A laptop must also be plugged into an AC outlet because a USB is only capable of providing about 2.5 watts of power output. A laptop battery charger has a specific power output and you need to consult yours before purchasing. Here is a list of outputs for some Apple products.
85W & 8,927 mAh capacity - 15-inch Macbook Pro with Retina Display
60W & 8,000 mAh capacity -13-inch Macbook Pro with Retina Display
45W & 7,150 mAh capacity - Macbook Air
29W & 5,263 mAh capacity - Macbook
You can see from the list that to charge any of these laptops you would need a high capacity 10000mah power bank. Some power banks come with a variety of interchangeable tips that accommodate different PC manufacturers power adapters and that can be charged directly from a 12v DC output port on the adapter.

Some manufacturers like Dell have created their own power bank call a Dell Power Companion. This power bank plugs in the laptops regular power adapter and stores up power for recharging on the go. It is an ultraportable solution for Dell laptop owners.
How to Find the Perfect Power Bank on eBay
To buy a power bank on eBay, just type "power bank" into the search bar on any page. Pay close attention to the size of the power bank, remembering that most laptops require around 5,000 mAh power banks. Click on an item to see pictures and more information. It's always important to remember to look at the seller's rating before buying as well. There's always the option to sort by price or the time at which the auctions end. Those not into auctioning also have the option to select the "Buy It Now" button. This brings up the results of items that the buyer can purchase directly without having to worry about bidding. Always remember to double-check shipping cost, along with the item price, to get a clear understanding of the total cost.