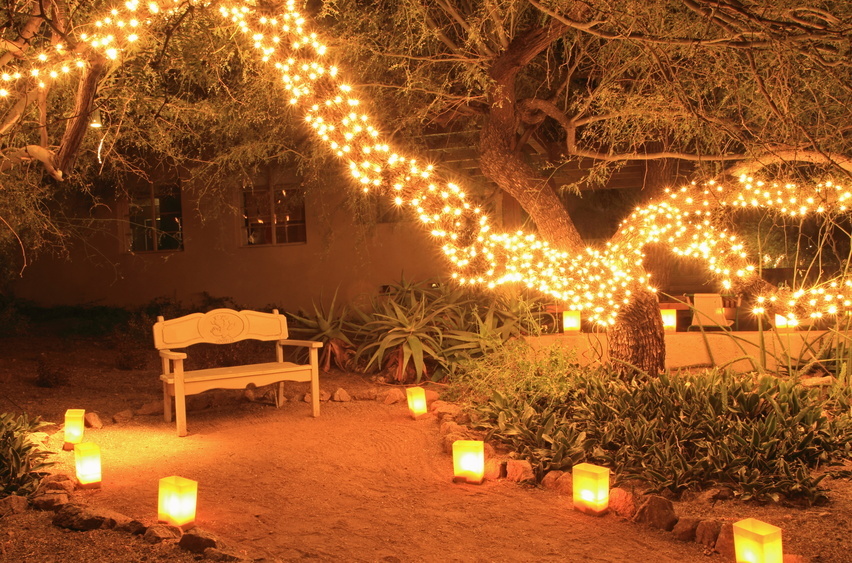 Fairy lights are a fun alternative to garden lights for those who want to bring the style of their home to their garden. Fairy lights come in several shapes and sizes including plants, snowflakes, and different types of round and elongated bulbs, but always feature small lights on electrical wire. Choosing the right types of lights is important for decorating a garden, as is choosing a power option and a decorating scheme.
Choose from Different Types of Fairy Lights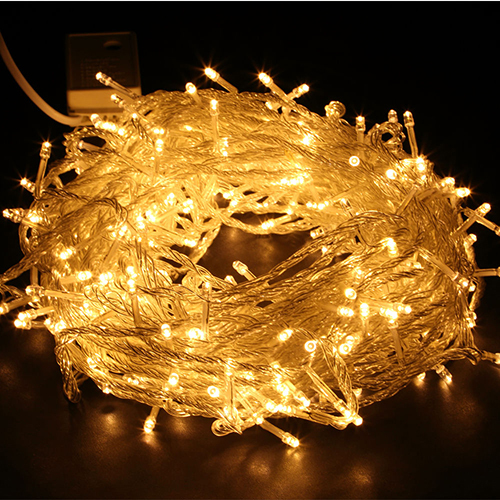 Fairy lights come in several styles. First, it is important to purchase outdoor fairy lights. These are weatherproof, waterproof, and suitable for using in a garden. Different light options include LED, 12V, and 24V. It is also a good idea to choose the size and shape of the bulb. Small bulbs create a Christmas-light look, and are good for year-round use. Larger bulbs are more common on party lights and summer string lights. Different shapes with flowers, butterflies, circles, small tube lamps, and others are all available. Finally, you can choose between plain white, single colour such as pink, or alternating colour bulbs.
Consider the Power Options on Fairy Lights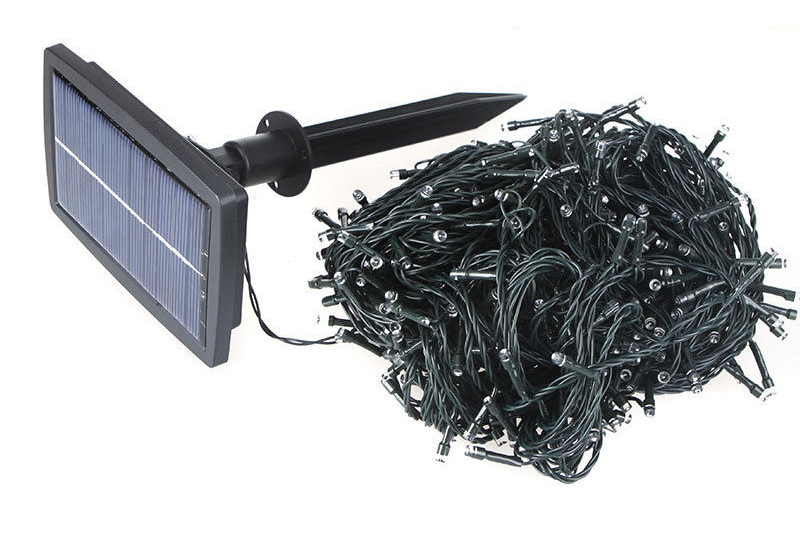 There are two power options available for fairy lights. Standard powered lights plug into an electrical socket. This is the best option for consistent and reliable power, because 220V lights are brighter and do not run out of power. Battery fairy lights are a great option for occasional use, because they run off regular batteries. Solar powered fairy lights are very easy to install. These lights use solar panels to charge a battery, which runs the lights after dark.
Hanging Fairy Lights in Your Garden
Once you figure out which types and colours of fairy lights to buy, you can start actually hanging them up. There are several ways to hang lights and the method you use should depend on the garden decor you want to create. The number of strands depends on personal preference and the available places to hook them. If you have a patio, you can string lights between the patio and a wall, or between the patio and a fence to create a different look. Wrapping fairy lights around hedges, hanging waterfall lights from fences and walls, wrapping fairy lights in shapes, and stringing fairy lights between poles or along fences are all great ways to add light to a garden.