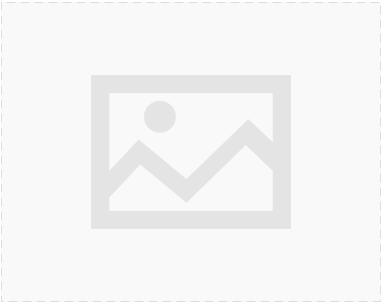 Choosing steel wheels for winter use makes sense...
We supply steel wheels from Alcar Stahlrad - the european wheel goliath. Their steel wheel production sites and competence-centres design, develop, manufacture, transport and distribute steel wheels for the automotive aftermarket across Europe. In addition, Alcar Stahlrad (formerly KFZ Stahlrad) are part of the Alcar network - meaning they can be distributed quickly - after ordering, you could receive your wheels as soon as 3-5 working days.

Alcar Stahlrad supplies the global passenger car, SUV and 4x4 after-market with steel wheels to OE (original equipment) standards. Our customers include selected global car manufacturers, dealerships and wheel importers.

The Alcar Stahlrad range covers 90% of the car-park, with a full range of steel wheels for cars licensed in Europe. This product is primarily aimed at the Winter Wheel market, and with winters becoming increasingly harsh across the UK, we forsee great interest in this range of products.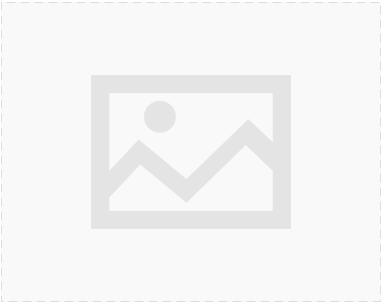 Pair our steel wheels with winter tyres and stay safe...
Three consecutively harsh winters have raised awareness to the safety implications associated with freezing temperatures, frost, ice and snow on Britain's roads. Winter Wheels and Tyres are already compulsory in most European countries, particularly in northern and central Europe, and one could consider it just a "matter of time" before fitting a set becomes compulsory here in the UK too.

From October to April, temperatures regularly dip below 7°c – this is generally considered the signal to change tyres for a winter set. Winter averages in the past thirty years have been around 1°c, with a 2011 average of -1.5°c. When temperatures dip below 7°c, braking distances from 62mph (100kph) can increase by up to 5m, from 65m to 70m, when using summer or all-weather tyres. This is owing to the decreased plyability and increased stiffness in the rubber at these temperatures. As a result, they are unable to react to road surface irregularities and traction dramatically decreases.

Winter tyres are made of a different tread compound which remains more flexible at low temperatures, giving excellent contact between the tyre and the road, thus retaining traction and grip. This does not just improve safety in braking situations, but also improves the ride on the variable road surfaces and textures experienced in winter, as well as when cornering. On ice, snow and in wet conditions, winter tyres offer traction that no summer tyre can match. Using winter tyres really can help you avoid becoming another accident statistic.

The safety benefits speak for themselves. However, there are also associated cost benefits. In the UK, we often combat the Ice and Snow conditions using aggressive mineral compounds such as rock-salt/grit. This grit and salt can inevitably damage the finish of your OE or aftermarket alloy wheels. Having a second set of alloy or steel wheels for use during these conditions will increase the longevity of your vehicle's summer wheels, and ensure they are not corroded by the salt and slush from the road. This could save you a considerable amount of money in the longer term.

SteelWheelsUK, has developed an extensive programme of Steel and Alloy wheel & winter tyres packages to cover the winter market, with over 90% of the car park covered.

Winter Tyres Tread Compound - improves grip: Winter Tyres are made from a special tread compound - the innovative formula with silica helps the tyre to remain soft and pliable in low temperatures, which ensures stable driving and braking forces on Britain's treacherous winter roads. This compound is ideal for driving on snow and/or ice and in temperatures below 7°C. However, it is not recommended to use these tyres in any other, warmer, dryer conditions as the tread is likely to deteriorate, one of the many reasons we recommend building a winter wheel and tyre package which you can bolt on and off at your discretion.

Winter Tyres Tread Pattern: Winter Tyres have a different tread pattern to traditional all weather tyres. A reinforced centre rib assures better handling performance and high speed property; multi-kerfs enhance grip and braking forces in snow and ice field. With demand for cold weather tyres expected to be high, Wheelwright is recommending early adoption to avoid any delays in getting your tyres fitted and remaining safe on the roads.

Winter Tyres Grooves: Winter Tyres have a different groove to traditional all-weather tyres. Gradually widening lateral grooves improve self-cleaning and draining abilities; whilst the zig-zagged longitudinal grooves enhance cleaning ability in snow field - small sipes in the grooves allow for a small collection of snow, ensuring better grip due to the fact snow grips snow better than rubber.

Winter Tyres Economy: Tyre economy has been a big talking point since the new EU Tyre Labelling legislation which came into play in 2011/12. As such, winter tyres should be equal to the new stringent guidelines on efficiency - more importantly, they should offer you and your vehicle equal or superior performance. The silica compound and low gravity centre of our winter tyres help to reduce rolling resistance, hydrocarbon emissions and fuel consumption. It is important to note, however, that winter tyres really should only be used in true winter conditions - their soft compound is not conducive to driving on standard roads or in temperatures above the nominated 7°C, as they will deteriorate and wear a lot quicker. This is why we recommend having your winter tyres pre-loaded onto a set of steel wheels, which you can bolt on and off when the time is right.