What is an ABS Pump and Where to Find the Part Number
ABS means - Anti-Lock-Braking System
The ABS will only actively work in an emergency stop situation, when you have your foot fully, firmly on the brake pedal and the wheels are about to lock putting your car into a skid. ABS is always watching over your braking activity.
The ABS system can tell when each of the wheels is about to lock and potentially cause a skid. The ABS system automatically releases and then re-applies the brakes several times a second.
When the brake on each of the wheels has been released the hydraulic system needs more pressure to re-apply the brake, to slow the wheel and car. The ABS pump is doing the job of your foot in what used to be known as "cadence braking". "
Cadence braking or stutter braking is an advanced driving technique that involves pumping the brake pedal and is used to allow a car to both steer and brake on a slippery surface"
The ABS pump must have a direct hydraulic connection to each of the wheels, but some cars have a single circuit.
To find a replacement ABS Pump for your car you must match your part number. The part numbers are located on the ABS Pump. The images below show an example of an ABS Pump and an example of the part numbers you may find. In this case there are two you could match, the first one is a Ford part number starting 3M and the second is an ATE part number starting 10.
To buy or see more example of
ABS Pumps
click this link.
And for more great products at low prices go to
Charles Trent Ltd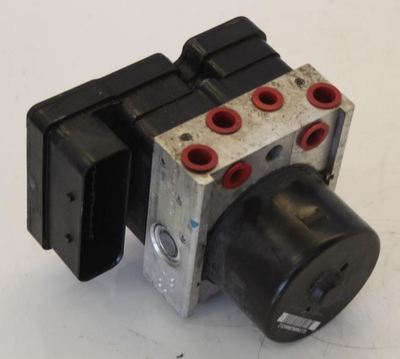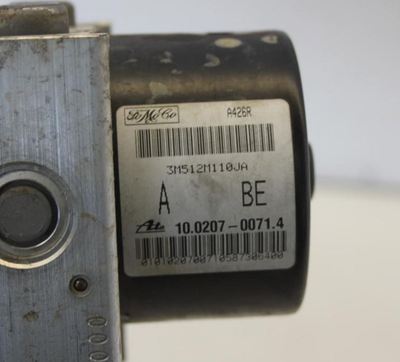 Add a caption
Left Picture shows an example ABS Pump and the right picture shows the part numbers