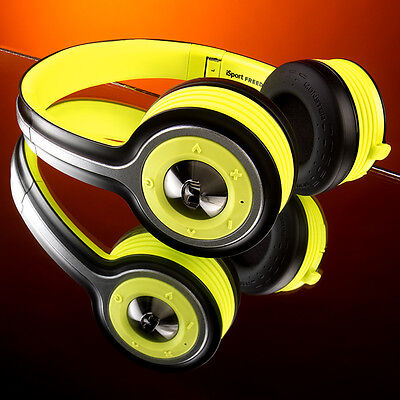 These vivid wireless sports headphones are designed with runners in mind. They feature the gym-beating essential qualities, being sweatproof and water resistant but come with one big added benefit – they're also wireless, pairing with your iPhone, iPod or Android smartphone over Bluetooth low energy.
All that tech doesn't mean they sacrifice on sound. As with most of Monster's products, the bass is loud, sound crisp and they're really quite loud.
The adjustable headband strap is handy for getting the fit just right and sports a thick stripe of reflective material that'll help you be safe and seen on those dark winter nights. The rubber earpads have plenty of spring for a more comfortable ride than many over-ear style headphones but be warned: these are pretty heavy.
All the controls are conveniently place on the headphones and let you play, pause, pump up the volume and even take phone calls.
The battery boasts 30 hours of runtime and charging is via a Micro-USB. Just for good measure, Monster has added a 3.5mm headphone jack that means you can go old-school with the included cable if your battery fails or your device doesn't sport Bluetooth.