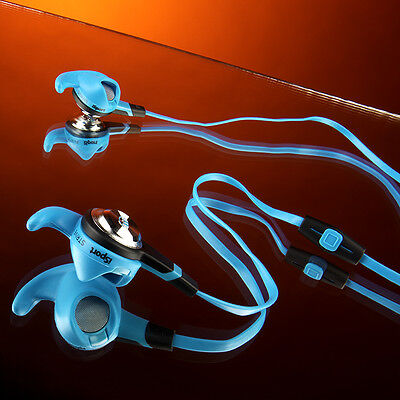 What are we looking for in a pair of excellent workout headphones? We've searched high and low for a buds, cans and ear-hooks that deliver the complete sports package. They need to combine great sound - for the ultimate motivational soundtrack to your gym session - with complete comfort. The kind of snug-fit that means you barely notice they're there. They need a durability that means they can take a battering in your kitbag and come out on top. Perhaps most importantly, we want a set of headphones that stays in, on or over your ears no matter what you throw at them while you're working out.
Yes, these are a bit pricey, but in our view the pack in enough features and sound quality to warrant the extra investment. For a welcome change, the tangle-free cord actually does what it claims and keeps your cord tangle free. Believe us, many don't. Meanwhile the sportclip design that Monster was first to introduce, offers a secure fit even if you're slipping them on under a cycling helmet.
Sound performance is solid with excellent noise isolation and deep, intense bass without losing the detail and clarity that'll bring your workout soundtrack to life.
Last, but not least, they come with a hygienic, anti-microbial coating and sealed housing that means they're easy to keep clean and excellent at staying sweat free.