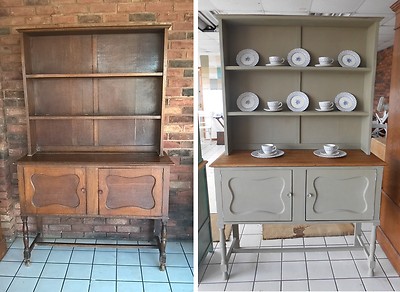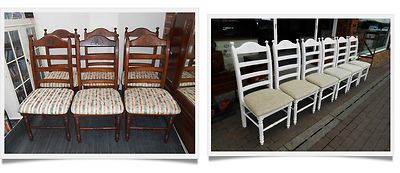 Add a caption
Very Old or Relatively New, A well painted piece be the difference between the Tip and WOW!
You are NOT "Slapping a Coat of Paint On"
It's so much more than that if you wish to do a good job. Preparation is key. Remove all doors and drawers. Remove all hinges and handles. Mark them so you know where they came from and put them back in the same place.
Give the whole piece a quick light sanding with a flexible foam sanding pad.
Clean using sugar soap and a scrub bud. Wipe down with a wet cloth until no more dirt can be seen coming off. Allow to dry.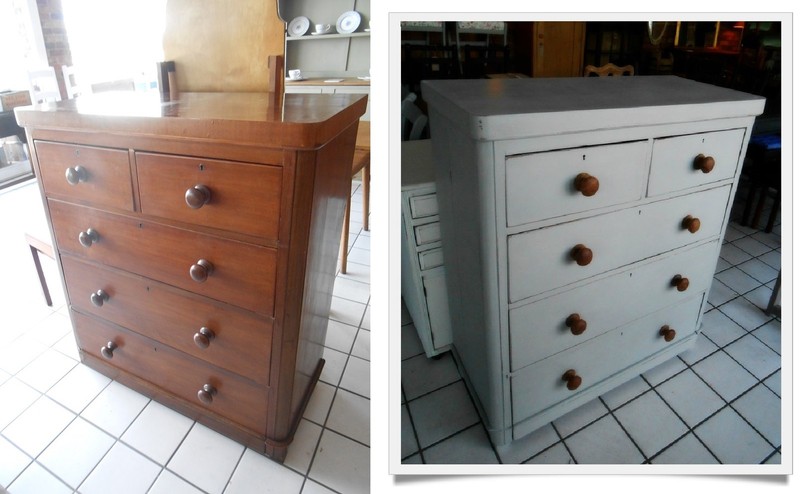 Add a caption
Already a desirable piece but no takers. Painted and Lightly Distressed and we have a sale.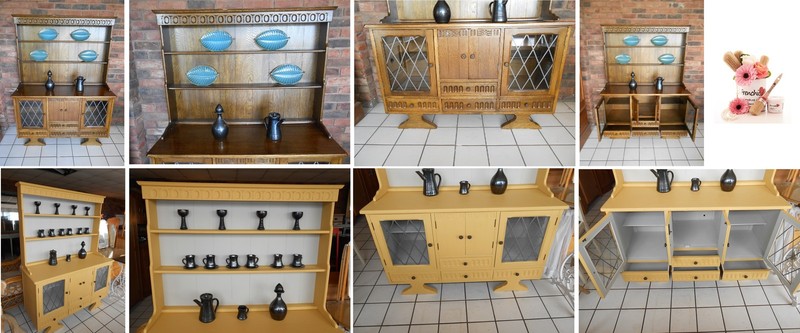 Add a caption
Plenty going on here with carved detail, leaded Glass and fancy feet so why does it look so sad?
CARE about what you are doing, take your time...
Using your Frenchic Chalk & Mineral Paint and special Frenchic Paintbrush, apply thin coats to your piece. Have a small, flat artist's brush on hand for tiny gaps and concave corners.
Occasionally, you will see the sap of the old wood "bleeding" through the paint. Do NOT ignore this, more paint will NOT fix the problem. Coat with Frenchic Finishing coat before you apply more paint.
Keep coating until you have coverage satisfactory to you.
Allow to dry completely and then coat all over with Frenchic Clear Wax. This wax is SO RIDICULOUSLY EASY TO USE, that you will feel like you are just giving the piece a "wipe over". Leave for half and hour and then buff with a microfibre cloth.
Re-fix all doors, drawers, hinges and handles and voila!
You have just transformed your old brown furniture!