You like the look of leather, so purchasing a leather sofa seems like a smart and stylish decision. Once you begin browsing, you realise you have a decision to make: You must choose between genuine leather and faux leather. Discover the pros and cons to owning each type of leather before you commit to a sofa.
Real Leather Sofa

Genuine leather is beautiful. A real leather sofa lasts for a long time and the leather ages naturally, in an appealing way. Over time, lines from wear may show, but they only add to the character of the sofa. Real leather is expensive, but authentic leather is hypoallergenic, making it perfect for people with allergies. Authentic leather is sturdy and less resistant to rips, tears, scratches, and punctures. Animal lovers may shy away from leather because it comes from cowhides, but there is a distinct difference between the way real leather looks and the way fake leather looks. Real leather has a gleam to it, and a distinct look and feel. Soft and supple, real leather becomes more comfortable over time, and it is never stiff or hard. It also retains warmth for a cosier feel. Colours include black, tan, and brown, and a popular brand is DFS.
Faux Leather Sofa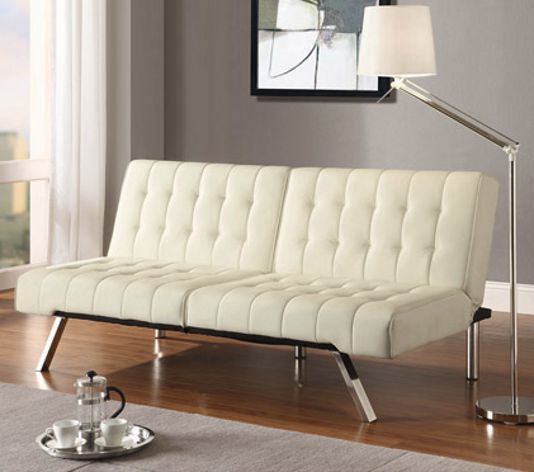 While there are no animals harmed to create faux leather sofas, there are some differences between the material and the genuine article. Faux leather is less expensive, but it does tend to rip easily. Faux leather does not last as long as you may wish, but it is simple to clean and care for. There are several colour options when you choose a faux leather sofa, but the material is stiff. It is not hypoallergenic, but it does not crack naturally, and it does not fade. PVC leather sofas are not breathable and may not be so good for the environment, but choosing polyurethane faux leather guarantees a more planet-friendly, safer leather alternative.
Real vs Faux Leather Sofa
The most important consideration to make is how you feel about animal products. Many animal lovers or vegetarians refuse to use genuine leather, but in all honesty, the cowhides which furniture companies use are simply by-products of the meat industry, so the skins are not wasted. If you are on a strict furniture budget, faux leather is more affordable, but if you wish to purchase a piece that will last for a long time, real leather is the best option. If you like a more polished, shiny look, faux leather fits the bill, especially if you wish to own a coloured leather couch, such as a red one. However, if you enjoy the aged beauty of real leather through the years and its soft feel, splurge on the real thing instead.