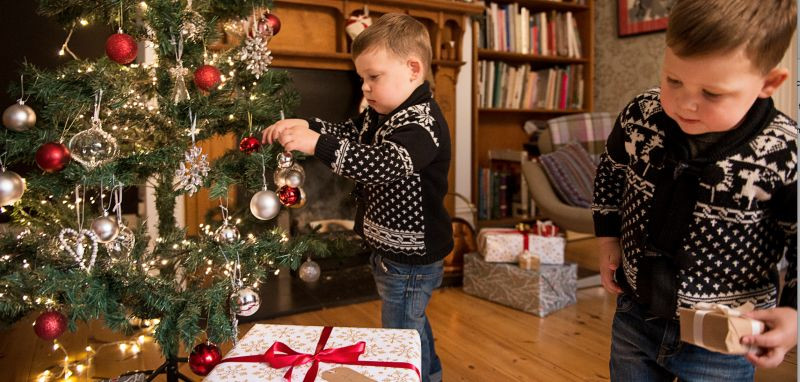 Add extra sparkle to your Christmas tree
Baubles and tinsel are great for adding colour but it's those extra special touches that make all the difference to your Christmas tree. Special decorations can be quite pricey so it's worth adding just a couple of new ones each year to keep it looking fresh and keep it affordable. We've gone with a traditional but contemporary red and white theme which always works well against deep green pine needles.
Lisa Patton, Home and Garden
The fairy at the top of the tree
This beautiful
fairy
from Gisela Graham comes in a variety of colours for every colour scheme but we love her bright red sparkly dress. A real showstopper.
Price: £11.85
Wooden reindeer
This pretty wooden
reindeer
with his fun red scarf is loved by adults and children alike.
Price: £2.95
Skiing snowman
If there's one place a
snowman
should feel at home, it's on the slopes.
Price: £1.00
Starlight
Twinkle twinkle away with this
double star with bell
. The silver star reflects your Christmas lights and sparkle through the night.
Price: £1.00
Christmas garland
A traditional
garland
only much smaller to sit delicately on the branches of your tree.
Price: £1.50
Christmas hearts
Who doesn't love Christmas? Say it with a
heart
.
Price: £1.00