The
Renault Clio 197
and 200 models represent what many would consider to be the last of the old-school Renaultsport hot hatches, thanks to the replacement's turbocharged engine and dual-clutch transmission. With its fantastic 2.0-litre high-revving naturally aspirated engine and six-speed manual gearbox, the older 197 and 200
Renaultsport
models are generally regarded as the best picks. Matthew Hayward from Evo magazine talks you through what to look for.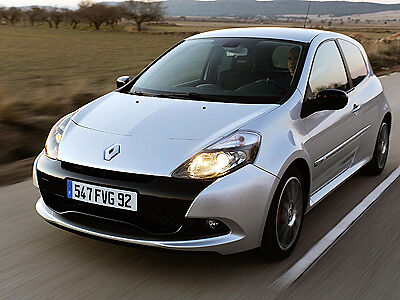 Renault Clio Sport
Launched in 2006, Renault went all-out with its new sporty Clio. Early cars came with 194bhp, which was delivered at a lofty 7,250rpm. Thanks to its close-ratio gearbox and a relatively low weight of 1,240kg, the Clio can sprint from 0–62mph in just 6.9 seconds and go onto a top speed of 134mph.
Brembo brakes, keyless ignition, air conditioning and 17-inch alloy wheels were just part of the car's great standard specification. To celebrate Fernando Alonso's World Championship title win at the wheel of a Renault F1 car in 2006, Renaultsport brought out the R27 special edition in 2007. This was offered in the desirable Liquid Yellow paint colour, with new Recaro seats and some F1-inspired stickers. More importantly however, it introduced the Cup chassis to this generation of Clio. At the same time, Renault introduced the stripped out 197 Cup model, which offered the much stiffer Cup chassis without any of the equipment for a lower price.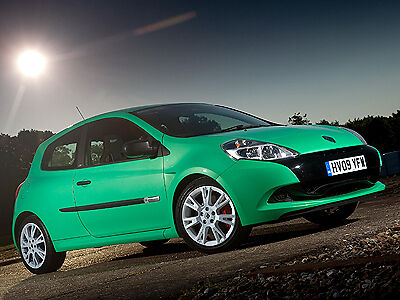 Later in 2009, Renault gave the
Clio Sport
a bit of a makeover, replacing the 197 with the 200. This meant a minor power increase to 197bhp, thanks to a new exhaust, slightly modified cylinder head and different engine management map. 0–62mph dropped to 6.6 seconds and top speed now came in at 141mph, thanks to a slightly longer sixth gear ratio and the extra power.
The 200 also introduced a slightly new look for the Clio, with updated headlights, front bumper and rear diffuser. The suspension was also revised, with a new front set-up that helped to lessen the effects of torque steer and quicker steering for the Cup models. Other special editions include the luxurious Gordini model, the run-out Silverstone edition and the matt grey painted Raider model, which all carry premiums over the more run-of-the mill Clio 200s.
What to look out for when buying a Renault Clio Sport?
The Renault Clio 197 and 200 models are high-performance cars, and therefore need to be maintained correctly to avoid any future problems. This means, in a nutshell, you should always be able to verify the mileage and service history with paperwork. Carrying out an HPI check is also wise, as this will show up any previous insurance claims or outstanding finance against the car.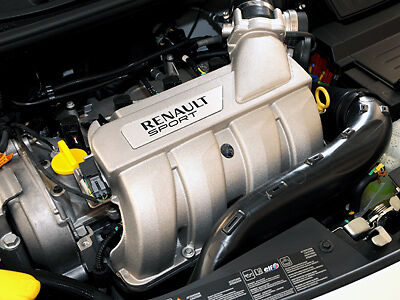 Engine and transmission
Servicing is generally quite cheap, as with any small French hatchback, but the big job on these Clios is the timing belt. The cam belt change must be carried out every 72k miles and, as this will often cost in the region of £500 from a specialist (or over £800 from Renault), it's often skimped on. This could be a key bargaining chip if buying a car that's approaching its service interval.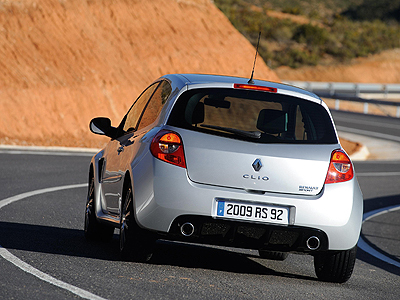 The engine is fundamentally reliable, but thrives on having the high-quality oil changed regularly, especially if the car ever goes near a track day. Although not that uncommon, it is best to avoid cars with aftermarket induction and exhaust systems, as these can actually be detrimental to the engine's output.
If possible, test drive the car and check that the gearbox feels smooth and easy to use from cold. It's not uncommon to find cars with worn-out synchromesh rings, causing a crunch when changing down into third gear.
Steering and suspension
It's also important to check for any suspension or steering knocks while driving the car, as this could indicate a problem with the steering rack – meaning another large bill. It could however point to worn steering link rods, which are much cheaper to correct.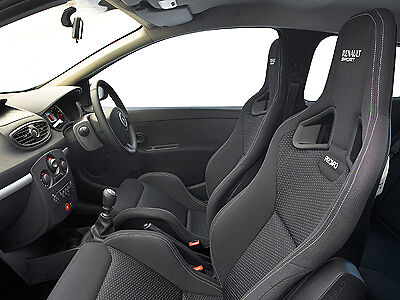 Bodywork and interior
Clios of this generation were built much better than the older 172 and 182 models, however there are still some key areas that should be checked. Side bolsters on the standard and Recaro seats can be an issue, and the leather on the steering wheel is prone to wearing particularly badly. There should be a pair of the distinctive Renault key cards, but check that both work — Renault will charge £170 to replace one.
You won't find any signs of corrosion on any 197 or 200 models, or at least you shouldn't. The front and rear wheel arches are wider than the standard Clio and are therefore more prone to car park dings, so be sure to check for any dents, scratches or poor bodywork repairs.
How much should I pay?
Prices for the earliest 197 models start at well below £4000 now, although it really does pay to search for the best car you can find — even if it costs you a little more to start with. Cup models do carry a light premium due to the fact they were less common when new, but since they don't have as many luxuries, expect to pay around £5,000–£6,000 for a well-kept example.
As it is a few years newer and still highly sought after by enthusiasts, the 200 models are start £7,000 mark. A 200 Cup will generally cost around £500 more than the equivalent non-cup model. Special edition models such as the Gordini and Raider can still be seen advertised for more than £10,000, so unless you're specifically after one of those models, the regular Clio 200 offers much better value.