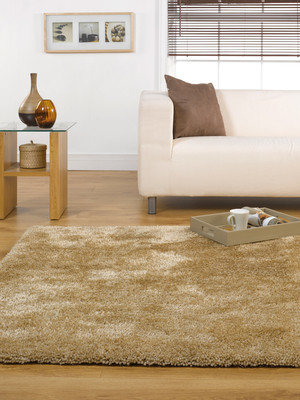 How to enjoy your Shaggy deep pile Rug.
To enjoy your rug to its fullest you have to be satisfied with its characteristics.
First all you need to decide will you be happy with a deep pile Shaggy Rug ! "Shaggy" meaning long strands. You need to decide which material you want your rug in: Wool, polyester, viscose or polypropylene. Design plain, stripes, allover peppery, double shades. Fiber thickness : thin fine, thick fine, thick, thick and thin. Would you like a machinemade rug, handmade or even handknotted !
Yes a lot things to think about huh !
When you step on the rug your feet will sink into the rug giving you a lovely comfort feeling. Are you happy with the pile sinking down slightly as being stepped on ? Do you have small babys/toddlers who might put any loose strands in their mouths ? Are you happy with some loose strands of fibre lying around ? If yes great, if no you don't want to pick a few strands up then NO. In a shaggy/deep pile rug this is common nature to loose a few strands. Are you happy to take the rug and pat out the dust to clean it ?
Cleaning following instructions as Shaggy rugs come in all types of materials.
Tip: You are not suppose to hoover the rugs but I do I'm happy no problems.
Hope this makes it easier to choose your rug.