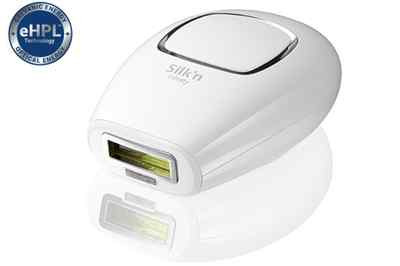 The New Silk'n Glide Infinity with eHPL Technology
The new Silk'n Glide Infinity is pioneering changes 'At Home' Laser Hair Removal with the latest in technologies with the newly developed eHPL Technology.
What is revolutionary eHPL technology?
eHPL is the latest technology in hair removal.

It uses a combination of Galvanic Energy and Optical Energy. These together allow for hairs to be removed more efficiently by opening the skin pores and allowing the light pulses to optimally reach the hair follicles. Additionally, eHPL technology can treat nearly all hair and skin colours, even the darkest skin tones can be treated for the first time.

This new technology allows you to remove hair at lightning speed without any fear of pain or irritation and is now faster than ever, allowing full body treatment in less than 20 minutes!

The difference between eHPL and more traditional hair removal methods is the long-term effects. Using normal methods such as shaving, waxing and plucking, will lead to the hair resuming a normal growth pattern and in some instances potentially speeding up growth. The objective of eHPL is to permanently remove any unwanted hair. It selectively treats the hair follicles to disable further production growth.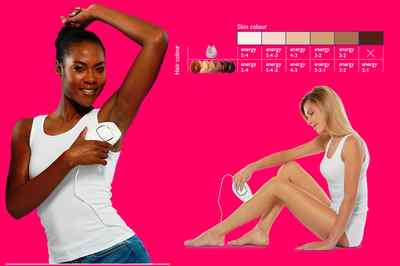 What Skin and Hair Colour is it Suitable For?
Previously it wasn't possible to remove blond, grey and red hairs permanently with a home-use device, and people with dark skin tones didn't have a permanent solution for home-use hair removal at all. However now with this new revolutionary device you can see that it is now suitable for use on all skin colours and nearly all hair colours without causing any marks, pain or irritations to your skin.
No need for refills!
Silk'n Infinity features 400,000 pulses of light, that's double the amount of the Phillips Lumea Essential. So, not only does it perform up to twice as fast as any other product of this type, it lasts longer, too!
New in-App and Bluetooth features!
The Silk'n Infinity comes with a supportive Silk'n App that will help guide you by planning your treatments. It also answers any questions you may have regarding usage of your device.

It includes Bluetooth connectivity features which allows you to view the remaining number of light pulses you have left before and after treatments.

Another great feature is that you can lock your device to prevent any use by children. Safety should be one of the top priorities when using home-use hair removal devices, this feature alone ensures you that your device will never be on when you don't want it to be.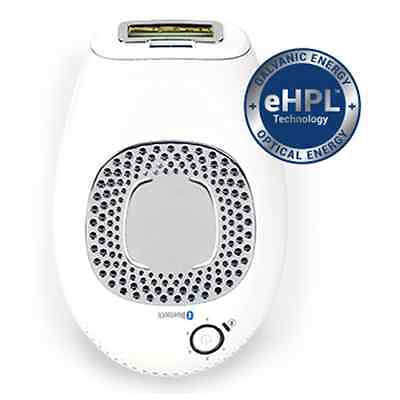 Where to Purchase This Fabulous Product?
This product can be purchased from
Health and Beauty Online ebay shop
.
If you would like further information on this product the please send a request to us and we will give you any information you require.