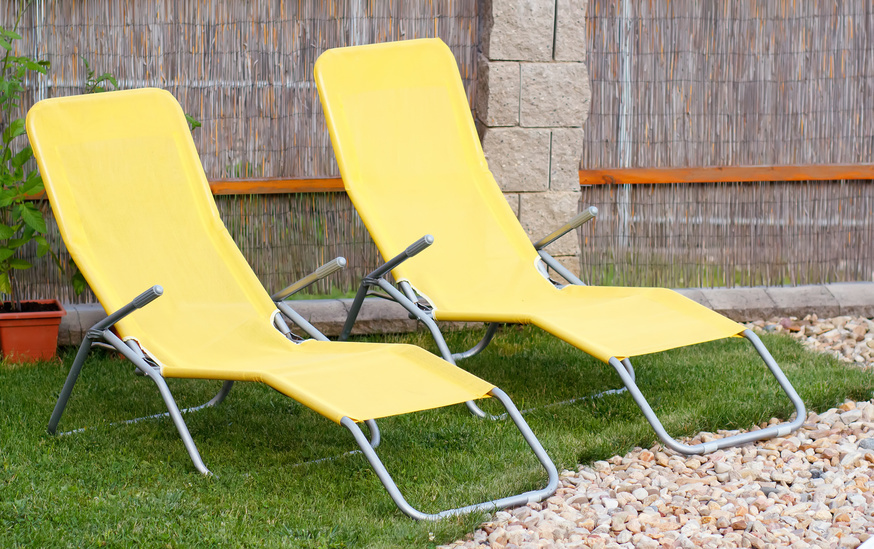 The garden is one of the best places to turn for relaxation, and the right selection of garden chairs makes it easier to settle in to relax. Sun loungers, whether padded or slung, offer a place to stretch out in comfort. By the pool and even in the pool, they make it easy to lay back and enjoy the sun.
Lying Back in the Garden
A reclining garden chair provides a restful spot to enjoy some quiet and perhaps a well-deserved cup of tea. Garden loungers can be places to work on the tan or forget any kind of work even exists. Perhaps a rocking sun lounger might be best relaxation of all. Some garden loungers have metal frames with canvas or mesh stretched between, creating a lightweight and airy resting place. Others are fully padded with brightly coloured cushions in solids, stripes, and botanical designs. Frames may have a single position or adjust from a slightly inclined "reader's angle" to a flat lie for tanning. Select a lounger that fits the garden and preferred relaxation style.
Rattan Sun Loungers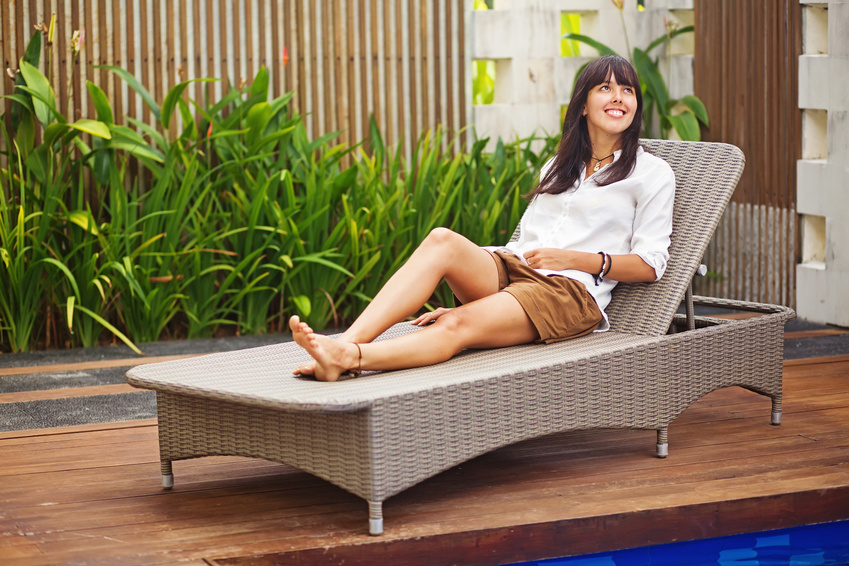 A rattan sun lounger makes a comfortable and durable chaise lounge among the rattan garden furniture in the elegant conservatory furniture set. Add colourful lounger cushions to set the scene for the tropics or the shore. When used outdoors, rattan loungers do need a bit of extra care to prevent dust from building up in the weaves. Rinse plastic rattan every week or two. Clean genuine rattan with a soft brush, then wipe with a damp cloth. Allow both types to dry in sun and wind. With regular attention, these handsome loungers can last for many years.
Sun Loungers for the Shore and Festivals
Convenient folding sun loungers are made to carry with to the shore or festivals. Order sun loungers in twos so you have one for you and a friend or get extras for the entire family. Beach sun loungers that lie close to the ground stretch long for relaxation but fold small when the weather shifts or the day ends. Some have a built-in shade that reduces glare on a book, programme, or computer screen.
Sun Loungers at the Pool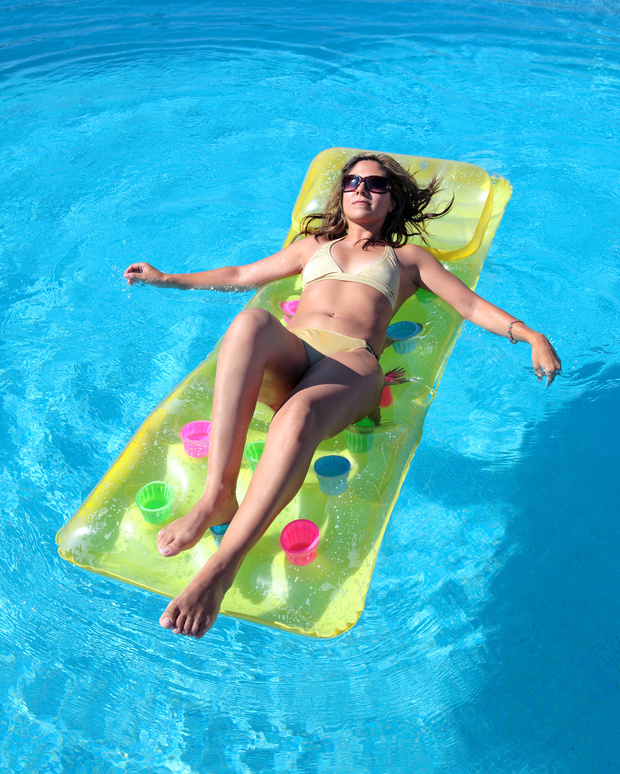 Kids and teens enjoy floating in the pool in inflatable sun loungers. Grownups might prefer ones with a place to set a relaxing beverage. By poolside, a velour-covered inflatable sun lounger is as comfy as a towel-covered marina sun lounger, but at day's end, the inflatable tucks away into a bag. The former stacks conveniently to clear the pool deck for the evening's barbeque.