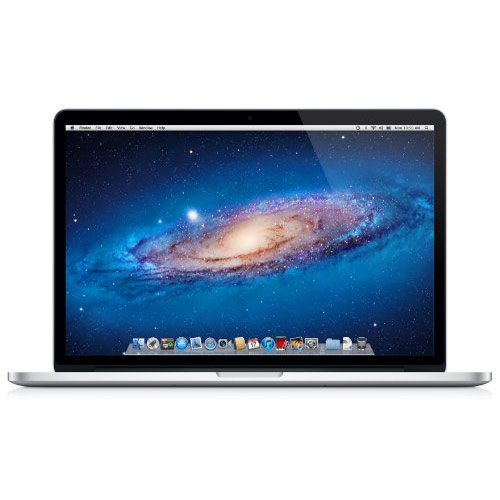 Apple Inc. has transformed modern technology, streamlining and redefining everything from the phone to the laptop. The intuitive and elegant devices created by Apple have become must-haves for everyone from students to professionals. Apple laptops, in particular, have become particularly popular, thanks to their easy user interfaces, performance quality, and durability. Apple laptops have a reputation for being resistant to viruses, delivering quality graphics, and leveraging beautiful designs.
There are a wide range of Apple laptops on the market today. Consumers who are looking to buy one of these machines may have many questions when beginning the purchasing process. Before deciding on a laptop to purchase, they may wish to pick up some tips on how to select an Apple laptop. Consumers may also want to find out about some vendor options for purchasing one of these devices beyond traditional brick-and-mortar electronics retailers. Options such as the online retailer eBay, for example, offer a wide range of Apple laptops at appealing prices.
The Do's of Buying an Apple Laptop
There are certain tips and protocols consumers should always leverage when shopping for an Apple laptop. These guidelines help a shopper guarantee that a purchased laptop delivers the right performance features for his or her needs.
Do Understand RAM vs. Hard Drive Capacity
A lot of computer users are often confused about what 'memory' actually is in a computer. There is RAM, or random access memory, and then there is a computer's hard drive storage capacity. Having a good deal of RAM on a machine is like having a very large workspace. It gives a user plenty of room to use plenty of apps, programs, et cetera. Hard drive 'memory', on the other hand, is essentially like a file cabinet or storage locker. The more items that are shoved into this storage space, the harder it will be for a user to store more items and effectively access the ones that are stored.
Do Know Your RAM Needs
Most student or business users of an Apple laptop do not need a large amount of RAM. These users are typically just browsing the Internet, watching a video or two, and so on. In these cases, a laptop with 2 GB of RAM often suffices. If a user, however, is using advanced graphics applications, engaging in gaming, or working with very large files, a larger RAM capacity is in order, along the lines of anywhere from 8 GB or even 16 GB of RAM.
Consumers should consider these factors carefully when looking for a machine. If a consumer's typical day on a laptop involves working in a word processing application, checking email, and updating social networks, RAM is not a high priority. If a consumer is a graphic designer, however, or a seasoned gamer, it is.
Do Know Your Hard Drive Needs
As mentioned earlier, hard drive capacity is like a file cabinet, or even a closet. Someone with hundreds of pairs of shoes is going to need a very large closet to store all these items efficiently. Consumers should consider how many files they plan on storing on their laptop, as well as the size of those files. Hundreds of documents written in Word, for example, might only take up a few MBs of space, whereas just a handful of movies can jump into the GB range.
Users who want to download a number of music, image, and movie files to store on a hard drive need a good deal of hard drive space. Options in this range offer hard drive capacity as large as 1TB. Those who leverage cloud drives or just work with smaller file types do not need as much capacity in this regard. In those scenarios, Apple laptops with a hard drive capacity as small as 250 GB could suffice.
Do Consider Portability Issues
Apple laptops come in compact varieties and large screen versions, as well. When shopping for one of these machines, consumers should also consider how often they plan on carrying a laptop, for how far, and whether or not they are comfortable carrying around a large machine. If a business or student user is using an Apple laptop primarily at a desk, then an Apple laptop with a 17-inch screen is no problem. If, on the other hand, a user wants a machine that can be carried around all day, something lightweight like a Macbook Air might be a better idea.
The Don'ts of Buying an Apple Laptop
Sometimes consumers may set certain limits for themselves during the purchasing process that can interfere with finding a good machine. By avoiding these limitations, consumers can ensure that they find the best Apple laptops for their needs.
Don't Hesitate to Ask Questions
Given the learning curve with computers, some consumers are embarrassed to ask questions. A consumer could also be overly concerned about causing offence. With any purchase, particularly with a potentially sizable investment such as a laptop, consumers should make sure that they ask any questions they may have about the product. Consumers should not concern themselves with whether or not a question sounds naive or uninformed. As the consumer, it is their right to clarify the features of a laptop they are interested in buying. Proactive communication with a seller can also open up new possibilities that a user may not have considered on their own.
Don't Limit Options
Shoppers looking for an Apple laptop should not limit themselves to only one or a few buying options. They should comparison shop with multiple vendors. Price points can vary widely from one seller to the next when it comes to laptop computers. They should also make sure that they consider various generations and models of Apple laptops. Going in with a limited focus might exclude some highly viable options. Consumers should peruse the entire range of Apple solutions to make sure they have weighed all the options available to them.
Don't Rule Out Used Apple Laptops
Given their long performance life and quality design, used Apple laptops often make good computers, as well. While a brand new Apple laptop is an appealing option, a used Apple laptop can save a consumer hundreds of pounds. If a user needs a cutting-edge solution with all of the latest features, an older generation Mac notebook might not be a good idea, but many users can find a perfectly suitable option from a used catalogue of Apple laptops.
Don't Forget Accessories
Accessories for Apple laptops range from the fun and entertaining to the absolutely necessary. Consumers should always remember to make sure they have all the accessories to protect their laptop and keep it working well for the long term. Options such as carrying cases and shells can protect a laptop from the dings and dents that happen during daily, portable use. Consumers may also need a replacement battery for an Apple laptop, as even the best batteries will eventually wear out over long periods of use. Performance and entertainment accessories like speakers can also add value to a laptop set-up.
Buying Apple Laptops on eBay
Many computer consumers glean some rather sizable benefits from shopping at the online retail site eBay. The site aggregates vendors and gives consumers a great way to comparison shop for an Apple laptop. The site also offers a large catalogue of used and refurbished options for shoppers to consider, as well. Using the search interface located on all of eBay's pages, you can run a general search using a term like 'Mac laptop'. You can also run a more focused search by specifying RAM, hard drive capacity, screen size, or various other features.
Evaluating Sellers on eBay
Another advantage of buying an Apple laptop on eBay is the fact that you can evaluate any seller with whom you come into contact. You can also communicate with sellers to clarify technical issues and questions. To vet a seller or reach out to a seller, click on the seller's highlighted name on the listing page to reach the seller's page. From that page, you can send the seller a message or review past listings and feedback to gauge their experience with computers and customers.
Conclusion
Buying an Apple laptop can bring a good deal of functionality, power, and user-friendly features to consumer computing. These innovative devices are at the forefront of mobile computing, and they come with a wide range of designs and assets that appeal to almost any end user. Whether consumers are students looking for a basic way to work on and research papers and schoolwork or an advanced professional user seeking out a laptop with enhanced graphical capabilities, Apple has an applicable laptop to cover various needs.
When shopping for an Apple laptop, consumers should keep a few Do's and Don'ts in mind. These tips can clarify the process of buying a computer and can help consumers narrow in on the most appropriate laptop for particular applications. By adhering to these tips and then leveraging a flexible retailer such as eBay, consumers can quickly and easily find and purchase a Mac notebook that gives them all the functionality they need to achieve their performance goals.