At some point most of us have dropped a phone. You might have got lucky and not damaged it or you might have shattered the screen and scratched it to pieces. For some people, though, there's a real desire to have something tougher than the average smartphone, and that calls for a device that has been designed to survive the elements. For a phone to be 'rugged' enough to be considered here, it needs to have a degree of resistance to being dropped; it will need a certain amount of waterproofing; and it will also need to survive life in sandy, dusty and dirty environments. In this guide, Expert Reviews contributing editor, Ian Morris, looks over some of the best options and
features
for people who need the toughest phone to do their jobs.
---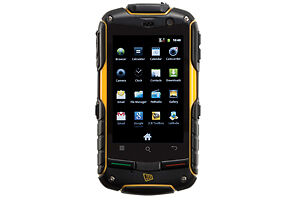 eBay loves: Looks great, IP67 protection from water and dust.
Watch out for: Out-dated Android version and low-end specs may be an issue.
RRP: £275
JCB is a big name in construction, but perhaps not so much in mobile phones. The point here, though, is to sell a phone that can last through the everyday rigours encountered by builders - and why not? Just ask a builder to show you their phone, and it's obvious there's a market for tougher phones. The Toughphone runs Android, so you get access to loads of apps, although this version of Android (2.3) is really old now, and you won't have access to all the latest apps. It's also quite a low-spec phone, with just an 800MHz processor and 256MB of RAM. It will be slow, but it will survive drops and being submerged.
---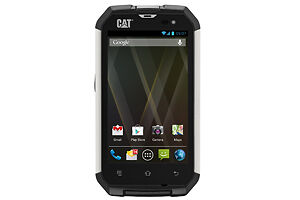 eBay loves: Decent smartphone specs, recent version of Android.
Watch out for: Pretty expensive.
RRP: £300
The B15 from Caterpillar is a similar theme in concept and style as the JCB Toughphone Pro-smart. There's a 1GHz dual-core processor in here, and 512MB of RAM. Still perhaps a little underpowered, but it runs Android 4.1, which is a more up-to-date version of Google's OS. You can drop this phone up to 1.8 metres, and it can be submerged in a metre of water for 30 minutes and come out fine. As you would hope, it's also dust-proof. It can operate in temperatures down to -20, too, although the cold will reduce battery life considerably.
---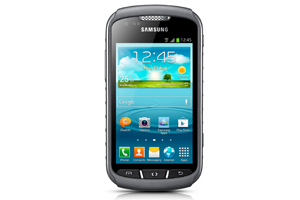 eBay loves: Great specs, not too industrial-looking, advanced features like S Voice.
Watch out for: Despite being drop-resistant, the screen is vulnerable.
RRP: £190
The XCover II is IP67 certified, which means it can survive lots of dust, dirt and submersion for 30 minutes. It is also shockproof, and can be dropped. The only concern we have is that the screen isn't recessed, which means it's more likely to break when dropped face down. The glass is scratchproof, so it should be tougher than most phones. As you'd expect from a Samsung phone, it has decent specifications. There's a dual-core 1GHz processor and 1GB of RAM to keep things flying along nicely. Android 4.1 is installed, too, so there are very few apps that won't run. It even has Samsung's S Voice software, enabling you to interact with the phone by speaking to it. Handy if you can't use the touchscreen for some reason. It also looks the most 'normal', with only vague hints at its tough phone credentials.
---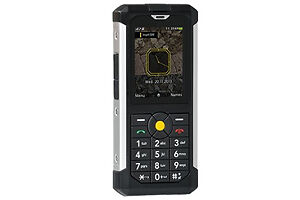 eBay loves: Very rugged, loud enough to be used in noisy environments.
Watch out for: Not a smartphone.
RRP: £130
The B100 isn't a smartphone, so don't consider it if that's what you want. What it does do is offer people who need a tough phone something they can use in virtually any environment, and doesn't rely on a touchscreen to do it. You get a noise-cancelling microphone and a decent loudspeaker that will enable you to hear the phone ringing and to listen to calls in a noisy environment. It's also protected against drops up to 1.8 metres and has the same IP67 30 minute, 1 metre survival rating in water. Because it's not a smartphone, the battery will also last longer, which will appeal to some users.
---
BWC Smart & Tough Stealth Extreme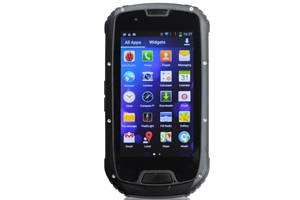 eBay loves: Very powerful, good screen, Android 4.2, dual-SIM.
Watch out for: High-end spec will affect battery life.
RRP: £200
One of the big advantages of the BWC Smart & Tough Stealth Extreme is that it can take two SIM cards. This means you could have both a business line and a personal line on your tough phone at the same time. That's a handy feature, but do remember that dual-SIMs will drain your battery quicker than a single-SIM ever would. There's a nice screen on this phone, too, and Android 4.2 which is reasonably up-to-date. It's a powerful phone - quad-core 1.2GHz with 1GB of RAM - so there won't be many apps that will be out of reach. Again though, higher-spec phones use up their battery faster, although the 2800mAh pack in this handset should have enough juice for a full day of use.
---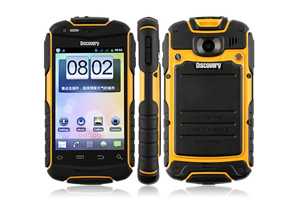 eBay loves: Cheap and cheerful, dual-SIM.
Watch out for: The screen isn't much to shout about.
RRP: £76
This is our budget entry. For just £76 or less you get a phone that is shockproof, waterproof and dust-proof. It also has dual-SIM slots, so you can have two different phone numbers to keep business and personal use separate. Again, the downside is that the phone is running Android 4, which isn't awful, but is now quite an old version of the operating system. Furthermore, the memory is a touch limited, so apps may not run at their fastest. That's not surprising at this price, and it'll still offer a great deal of functionality.
---
What do you need to know?
The first thing to remember about rugged smartphones is that they are not indestructible. Past claims that "you can hammer in nails with this phone" have been proven to be not very accurate. These phones are all tough, but they still need to be treated with care and their rugged functionality put to the test only when essential.
Just waterproof?
If all you need is a waterproof phone, there are many options because increasingly phones are either being given a hydrophobic coating - nano particles which cause water to roll off electrical components - or have a seal that prevents water getting in.These phones are usually just standard smartphones, like the Sony Xperia Z1 and Z2, or the Samsung Galaxy S4 Active.These are great for people who keep getting their phones wet or dropping them in baths or toilets. Look out for IP Codes, too, which can give you an idea of the level of ingress protection from solids (first number) and liquids (second number) - for example IP67 is often quoted, where 6 means dust tight and 7 is water tightness for up to 30 minutes while submersed between 15cm and 1m.
Consider a case
If you want a normal smartphone, like an iPhone or Galaxy S5, then you can probably get a rugged case that will keep it safe in many conditions. For example, the OtterBox Defender will keep your phone protected from drops, dust and scratches. This is a good way to get a rugged phone, without the need to compromise on the handset. Be aware that you won't get the same sort of warranty you would with a rugged handset.
Just buy cheap
If you're someone who either can't look after phones or needs a tough phone for work or outdoor activities, it might make sense to just buy a cheap phone that can be replaced. For example, Nokia's 105 costs £20, it's keypad is dust and splash-proof, and it will probably survive most drops. It's not IP rated, but for the price, if it does break you can just buy another one.

---