Chesterfield furniture is synonymous with the high lifestyle. With premium quality and a dignified style, it is no wonder that Chesterfield chairs appear in homes across the world. The brand only makes leather furniture offered in hand-dyed leather, premium leather, and antique leather, all of which are supple, durable, and attractive. When it comes to purchasing a Chesterfield chair, buyers could comfortably sit in and complement their decor with any of the top 3 options.
The Chesterfield Club Chair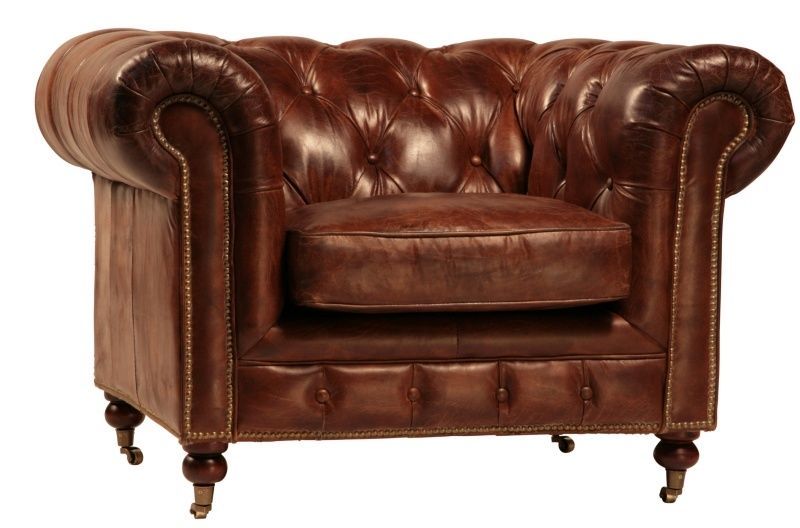 Chesterfield chairs are never an afterthought. Shoppers must consider the surrounding furniture and decor before selecting the correct chair. A Chesterfield Club chair suits a sophisticated room; this could be a library, a sitting room, or a lounge area. Indeed, club chairs often evoke the image of men sitting in a club and smoking cigars. A low back, armrests, and typically an old-world design characterises their club chairs. However, the modern styles feature smooth leather and clean designs. Although these leather Chesterfield chairs feature excessive amounts of padding, they do not have a footrest or a reclining back, so many shoppers prefer not to place them in an area where they would see use for long periods. However, placing an ottoman in front of a club chair does increase comfort.
Chesterfield Rocking Chairs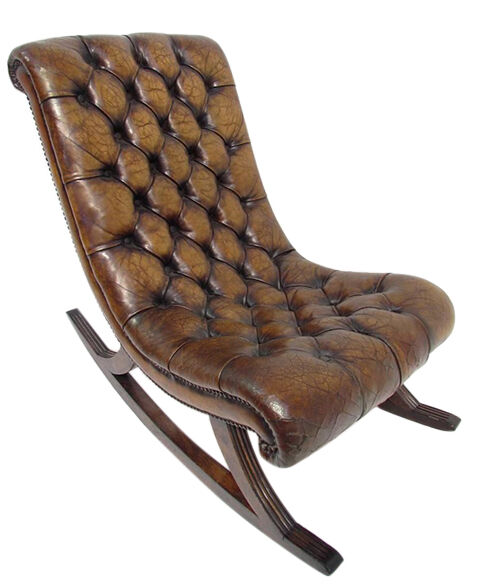 People have long used rocking chairs for relaxation whether in a baby's room or a veranda. However, Chesterfield rocking chairs are anything but casual, so think carefully about where to put them. They feature dark, rich woods for the frame and leather upholstery for the seat and back. The leather comes in all sorts of colours from the traditional shades of brown to more unique hues like blue and green. Some are even designed to have a vintage look with aged leather. Sophisticated rocking chairs like these work well in offices, libraries, and possibly even a baby's room that features high-class decor. Lull the baby to sleep with gentle, rocking motions or read a favourite book while seated in a luxurious Chesterfield rocking chair.
Chesterfield Captain's Chairs
Captain's chairs are rather versatile because they have a classier look than traditional office chairs, but they can still be used in an office. Chesterfield captain's chairs feature a straight, low back, and armrests. Most have wheels on the base as well as a swivel frame that allows it to turn in all directions. However, non-swivel versions as well as ones without wheels are available. Chesterfield swivel chairs are more casual in nature despite the luxurious leather, so they should remain in an office or library area. Models without wheels can elegantly serve as extra seating in a living room area.