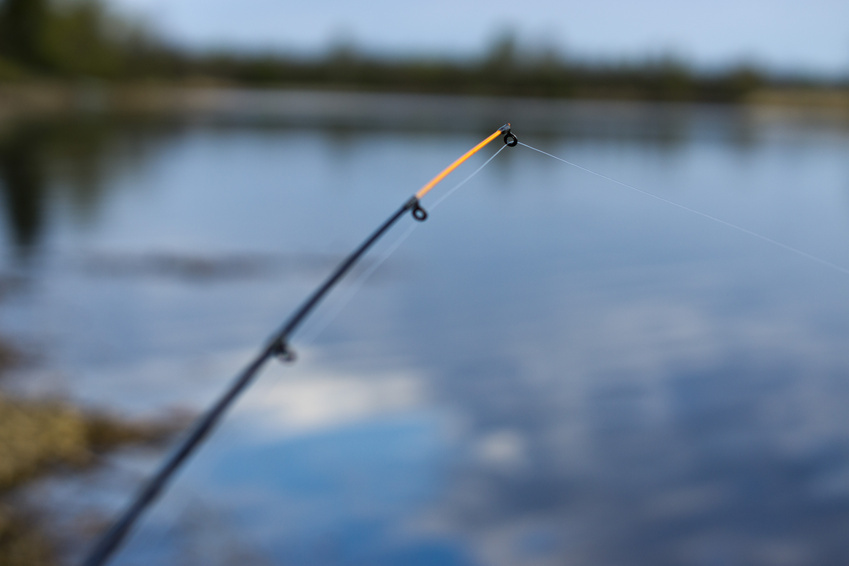 Fishing fanatics know that the success of a fishing trip often depends in large part on the quality and capabilities of the rod. This holds even truer in feeder fishing techniques where the angler has to be able to read the slightest movements of the quiver tip of a feeder rod. Preston Innovations, Drennan, and Shakespeare excel at making rods with the right materials and technology for the feeder angler.
Preston Innovations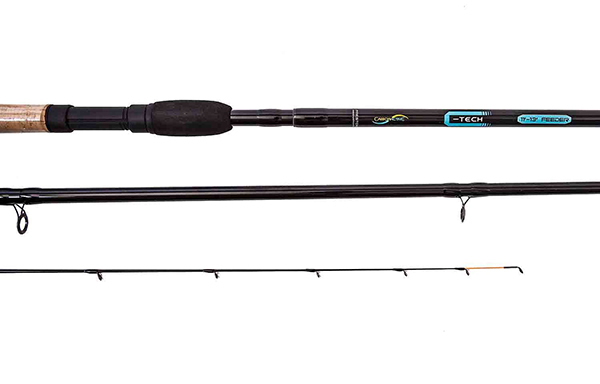 Preston Innovations has the widest selection of feeder rods; with no less than seven different product lines, which are the F1, Dutch Master, Mini, PC-R, Absolute, C-Tech, and competition rod series. The right choice among so many Preston Innovations feeder rods depends on the fish you want to catch, the distance you want to cast, and the flexibility needed in the tip. Most come with two or more tips in different materials, a feature shared by other top brands. Top anglers who use Preston feeder rods include Massimiliano de Pascalis and Tommy Pickering, among many others. Preston Innovations has a reputation for state-of-the-art technology, especially in terms of the composite materials, such as Preston's Carbonactive material, used in high-end rods.
Drennan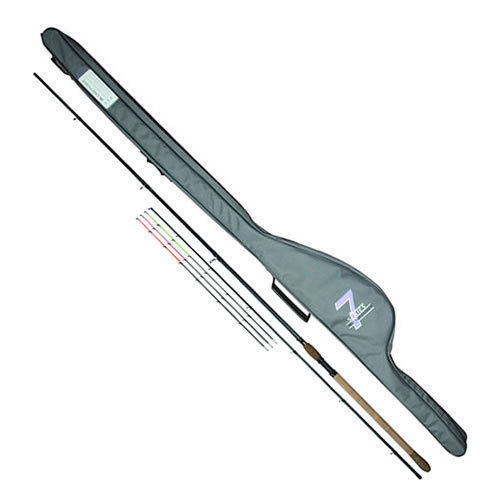 Drennan might not have the same number of product lines that Preston offers, but its Series 7 and Matchpro rods have won over many fans. Among the former are carp feeder rods and method feeder rods, which suit different sizes of feeders. Many Drennan feeder rods can change lengths by 25 cm without needing to tackle up again. Some rods come with just glass tips, while others come with glass and carbon tips for different situations. One example, the 12-ft Matchpro medium feeder rod, is a popular choice because of its versatility with rivers, lakes, and commercial fishing. The two glass push-in quiver tips, which weigh about 40 and 55 g, suit stillwater use, while the stronger and heavier 70 and 85 g carbon tips offer better bite indication on rivers.
Shakespeare
Shakespeare has a number of match and feeder rods, but the product lines that have won Shakespeare support are the Shakespeare Mach 2 and Mach 3 rods as well as the Sigma and Omni feeder rods. Sigma rods run on the short side from 8 feet to 11 feet, but are intended for commercials where long casting distances are not necessary. Like Drennan, Shakespeare feeder rods are adjustable in length. They have optional pieces that assemble at the butt end of the rod so users can change the length without needing to disassemble and tackle the rod again. Quality parts at affordable prices have put Shakespeare among the best budget-friendly feeder rods and gear brands on the market.