Shoes do not seem comfortable until you sense you are walking barefoot wherever you go, which is a distinct possibility wearing VIVOBAREFOOT men's shoes. The company believes there is a 'sole for every terrain' and builds shoes based on technology that does not compromise natural movement while connecting with the ground. Check out these men's barefoot shoes for the one that keeps you running or walking comfortably.
Running Shoes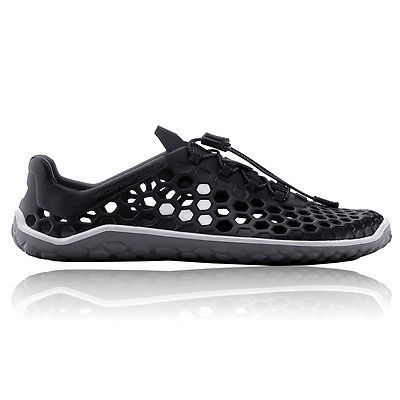 A jogger enjoys exercising in a pair of VIVOBAREFOOT EVO running shoes which optimise performance. The manufacturer put in 3 mm 'on-road' soles instead of thicker ones seen in multi-terrain soles. The thinner polyester uppers help the feet breathe and contain V-Web lamination for lateral support. The hexagon grip on the soles helps the wearer keep balance for on and off-road excursions. The runner laces up the shoes so it shapes around the feet. The EVO Hi-Vis shoes have reflective mesh so others see you during dusk or dawn when there is less light.
Walking Shoes
Lightweight shoes such as the VIVOBAREFOOT Neo Trail take you up and down mountain trails or through straight stretches of walking paths. Your feet stay warm and dry as the shoes are water resistant and grip to the terrain. The design of the shoes uses the big toes to flex so that the feet perform the same as walking barefoot which translates to natural strides. The linings absorb moisture keeping it away from the skin as well as cooling the feet on hotter days. Another favourite walking shoe is the VIVOBAREFOOT Ultra, made from a flexible EVA material, ethylene vinyl acetate. The soft and flexible, non-toxic material enhances rear and forward movements by keeping the feet bendable instead of rigid. Wear these shoes while shopping, scuba diving, kayaking, and even to the gym.
Casual Wear Shoes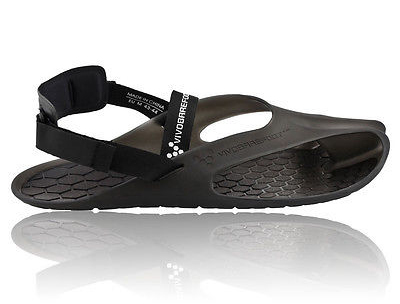 Downtime means slipping into a pair of VIVOBAREFOOT Achilles sandals to enjoy walking on the beach atop ultra-thin, puncture-resistant soles. These men's sandals are 100 per cent vegan with split-toe construction allowing quick movements even when running. Using Pure Barefoot Technology, the shoes redirect shock to muscles and tendons, allows the big toes to control motion. They do not compromise natural sensory operation of the 200,000 receptors in the feet. The upper portions of the shoes are flexible and the soles are wide, so that toes splay normally during movement. Colour choices are black, blue, or grey available in standard sizing ranging from UK 6 to 14.