Whether they live in the city or the countryside, many people love barbecuing. To cook up a delicious feast at the grill, consumers needs quality
BBQ coals
. Besides using the right ingredients and marinating the meat well, buyers can greatly improve the flavour of their food with the right charcoal. However, they should also know how much coal to burn, and for how long. Otherwise, they may just end up with undercooked, or worse, burnt food. BBQ enthusiasts in the UK can find many local and imported brands of BBQ coals at garden and barbeque supply shops. However, shopping for coals on eBay allows buyers to choose from many top products from the comfort of their home.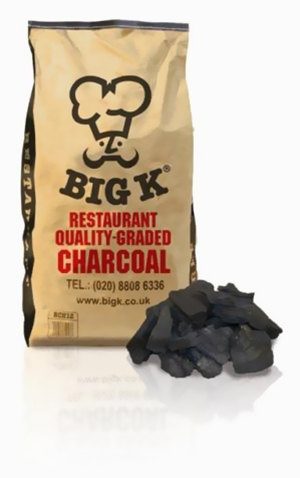 Besides restaurant grade charcoal, Big K sells coals and briquettes for home barbecue. Big K lump charcoal has excellent heat output and lasts for several hours, making it suitable for any barbecue party. Users who want affordable, longer burning coal, can try Big K charcoal briquettes instead. Both these products originate from high-quality hardwood versions that come from sustainable forests. Other Big K BBQ products include instant lighting charcoal and briquettes. Big K charcoal comes in packages ranging in general from 3 kg to 10 kg.
---
| | |
| --- | --- |
| 2 | Best of the West Lump Charcoal |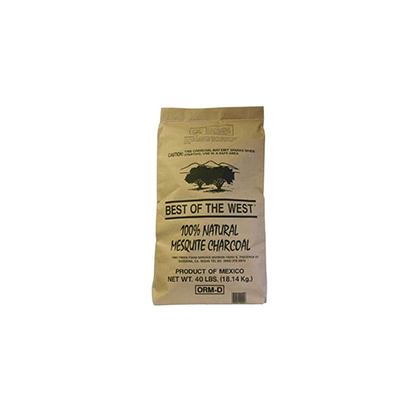 Best of the West produces affordable lump charcoal. With two kinds of wood options available, oak and mesquite, it is easy to give any grilled meat or vegetable a unique flavour. The oak lumps generally have consistent sizes, whereas the mesquite lumps may vary considerably in size. Both lumps burn well and for a long period, allowing users to prepare many plates of finely barbecued food. The ash output from the charcoal is minimal, so it is less prone to settle on the food. The characteristic smoke of the mesquite charcoal might be too strong for some people; however, it definitely makes food delicious.
---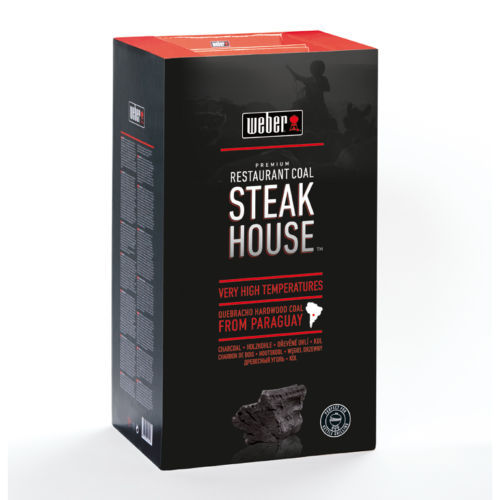 Besides manufacturing high-quality barbecue grills and accessories, Weber makes BBQ coals of gourmet standard as well. Weber's two coal products are the premium quality Steakhouse Restaurant Charcoal and the Grill Briquettes Premium. These two BBQ coals easily outperform many others in the market. Weber's charcoal, which comes from South American quebracho hardwood, burns very hot for up to two hours, and infuses any cut of meat with gourmet steakhouse flavours. Weber's charcoal briquettes perform just as well and last for hours, making slow grilling very simple. Both coal products burn clean, with very little ash output.
---
Australia's top BBQ coal brand, Heat Beads, makes excellent BBQ briquettes from fine grade wood. Heat Beads burn hotter and longer, with a constant heat delivery up to four hours. Perfect for slow cooking, the beads are also odourless and smokeless. Furthermore, there is very little ash by-product. The standard Heat Beads briquettes may take some time to light up but users can get the Easy-Lite briquettes and mix them with the standard ones to speed up the process. Because they are high-performing BBQ coal briquettes, Australian Heat Beads are worth the investment. The standard briquettes come in 4 kg packages, while the Easy-Lite ones come in 3 kg packages.
---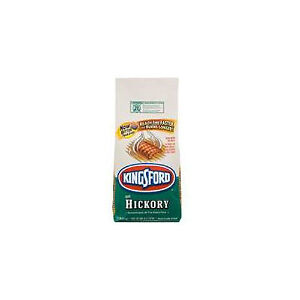 Kingsford boasts not only multiple types of charcoal, but also wood chips that enhance the flavour of any grilled meat. Besides Kingsford Original Charcoal, its product line includes Competition Briquettes, Match Light Charcoal, and Charcoal with Hickory. Kingsford Original Charcoal is a briquette with special grooves that allow the coal to burn hot and long. Smoking meat is easy with these coals once they easily burn up to three hours long. For a mouth-watering food with smoky flavour, buyers can just add some Kingsford mesquite or hickory wood chips to their barbecue. All Kingsford charcoal briquettes contain a mixture of natural products, making them safe to use.
---
How to Buy BBQ Coals
You can use any brand of BBQ coal in your grill, as most of the time, it comes down to personal preference. By shopping on eBay, you have access to a wide range of brands and types of BBQ coals. Use the available search bar to find the coal you want. If you barbecue frequently, try searching for charcoal in 10 kg bags or larger. If cost is a concern, shop from local eBay sellers, or purchase your coals in a large batch. While expensive BBQ coals are generally of high quality, you do not need to spend too much for a tasty BBQ meal. If possible, try out a few charcoal brands to find your favourite.