While many people still have cassette tapes, it can be difficult to find and purchase new
cassette players
, especially for use in vehicles. Car cassette players often go out or break, leaving the owners unable to play their tapes. Luckily, stores like eBay offer a range of car cassette players including AM/FM radios. Buyers can look for the original equipment manufacturer (OEM) radio for their vehicle or choose from one of the top brands or models available. Many companies, such as Pioneer and Sony, still manufacture cassette players, but buyers can also choose to go with a second-hand model. An overview of the top car cassette players on the market can help buyers make an informed decision.
| | |
| --- | --- |
| 1 | Pioneer KEH-P2030 Cassette Receiver |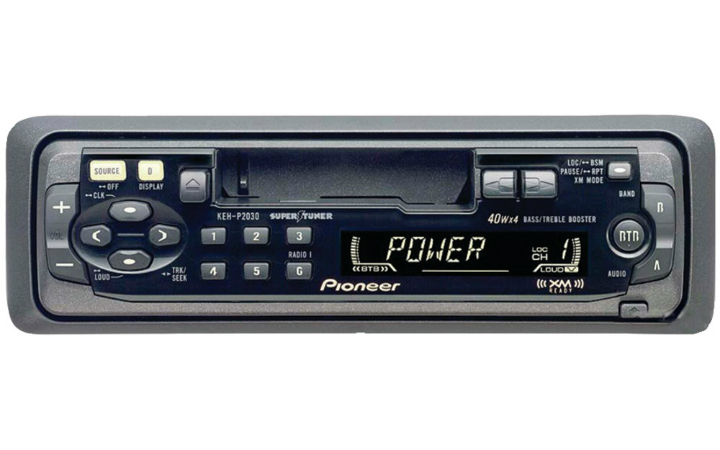 The Pioneer KEH-P2030 is a cassette player with a receiver for AM and FM radio, so owners can listen to whatever they want, even without their cassettes. Built-in source level adjustment, 18 FM presets, 16 AM presets, and five bass treble settings, along with backlight illumination and multiple display buttons all ensure that the KEH-P2030 is an upgrade from all but the best of alternatives. The face is also removable for better protection from theft. The Pioneer cassette player is compatible with a CD adaptor for buyers who also want to listen to CDs.
---
| | |
| --- | --- |
| 2 | JVC KS-F190 Cassette Receiver |
The JVC KS-F190 FM AM cassette receiver is a radio and cassette player with plenty of volume and power. The JVC cassette player features a detachable, stylish black face that fits into most vehicles. The grooved EHP cassette player includes auto-reverse, while the radio tuner picks up AM and FM. With 18 FM presets, six AM presets, auto-tune, sound control memory, PLL synthesizer tuner, and loudness control, the JVC is also excellent for anyone who wants to listen to the radio as well as tapes. The built-in attenuator drops the volume instantly to talking level so that owners can easily talk on the phone or to the passengers.
---
| | |
| --- | --- |
| 3 | Pyle PLRCS19U Chassis Auto-Stop Cassette Receiver |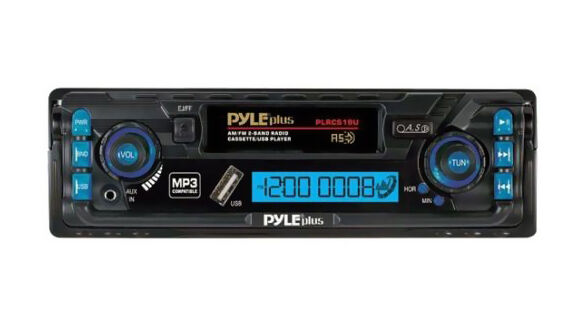 The Pyle PLRCS19U is a mid-range cassette AM/FM player with USB port for playing MP3s and an auxiliary in/out port for connecting to MP3 players and iPods. The Pyle offers plenty of features for any user, with an anti-theft pull-out system, clock function, night illumination, and digital display for song titles. While the Pyle comes without satellite radio or CD player, it is perfect for anyone with a digital and cassette collection. Buyers can also listen to AM/FM radio. However, the Pyle PLRCS19U offers no presets and only basic cassette functions other than auto-stop.
---
| | |
| --- | --- |
| 4 | Sony XR-CA350 In-Dash Tape Deck |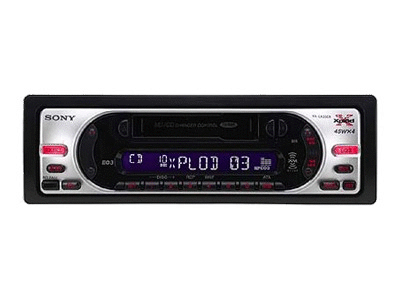 Sony's XR-CA350 In-Dash tape deck is an all-in-one car radio. The AM/FM radio allows users to listen to standard radio via 18 FM and 12 AM presets, and the SSIR-EX tuner automatically captures nearby radio stations. The cassette player features three-band equalizer and four-way power for maximising volume and power from even old cassettes. The Sony is compatible with a CD changer, allowing users to play anything they want. The digital display shows track information, allowing users to keep up with what they are listening to for digital tracks. While the Sony does not offer as many play methods as some of its competitors, the sound-increasing technology ensures that owners enjoy their listening experience.
---
The Pioneer KEH 4020R is a high-power solution to playing cassette tapes. The 4020R features selectable loudness control for easier adjustment while driving. The Pioneer cassette player also features a 24-station AM/FM tuner with auto-tuner, 18 FM, and six AM presets, as well as best-station memory. The CD tuner includes fast forward and reverse, eight times oversampling, and a 1-bit D/A converter for maximum audio quality. The cassette player features track scan, random play, pause, and repeat, so that owners have just as much control over the cassette as they have over a CD.
---
How to Buy a Car Cassette Player
Car cassette players are often difficult to find, but are perfect for anyone who already has a cassette collection. Cassette players are available on eBay for replacing broken models or for upgrading to a newer car stereo. Many car cassette players feature an FM/AM radio, a CD player, and even compatibility with MP3 players. Buyers can shop on eBay according to their budget, the size of the installation port for the stereo, and the features they want the player to have. Because many of the options available are second-hand, it is also possible consider choosing an original factory model for the vehicle if available.