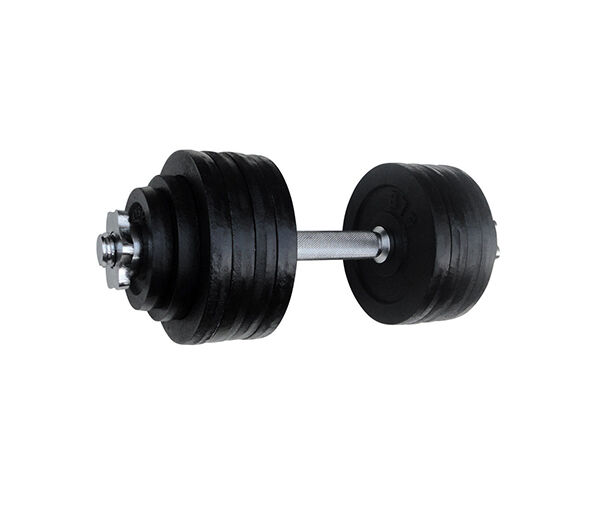 Paying to go to a gym or fitness centre to work on fitness or build strength and endurance can be an expensive investment. It can be time consuming and annoying waiting to use machines and various equipment in the gym, but there is another way to do a great a workout, and in the comfort of your own home. Home Multi-Gyms are a better means to perform whole body workouts in the home, and can save a whole lot of time and money.
This guide will give a complete overview of what different types of Home Multi-Gym are available, what factors need to be considered when choosing a one and how to buy this equipment on eBay. Home Multi-Gyms are extremely popular amongst eBay buyers and sellers and can be found in the Exercise and Fitness category.
Why Use a Home Multi-Gym
Home Multi-Gyms are extremely practical in terms of financial and time saving reasons. Using a Home Multi-Gym is a fantastic way to stay or get in shape and is so much more convenient than having to visit the gym. Buying a home gym can be large investment at first, but if you can get hold of a good one on eBay, your money will be well spent as they can last a lifetime.
If you are new to fitness or a real enthusiast, but have no time to visit the gym, effective workouts can be done with a personal multi-gym. Some of the benefits of purchasing a Home-Multi-Gym are:
* Allows the user to undertake diverse workouts, as they are fully equipped with chin up bars, weights and pulleys to work all of the major muscles.
* Ideal for use in the home and can fit in small areas of the house, so there is no need to worry about the gym taking up huge amounts of space.
* It is possible to use the Multi-Gym at any time and there is the added bonus of not having to compete with other gym-goers for popular equipment, such as benches and dumbbells.
* It is so much more comfortable compared to working out in the gym and allows for a routine to be done in private, and in a less hurried fashion.
* Home Multi-Gyms are extremely durable and built to last for years. If cared for properly they can last for decades.
* Anyone can work out on a Multi-Gym, as weights can be changed and tailored to any strength or level of fitness.
* Despite their complex appearance, Home Multi-Gyms are safe to use. In addition, all of the parts are padded, so the workouts can be done in comfort.
* It is possible to work out at any time, so it can work around a buyer's busy schedule. This way there is no need to rush to the gym at the end of the working day. One can even work out in the morning as soon as they wake up.
* There is no professional help required, as the exercises are really easy to perform.
What to Consider When Buying a Home Multi-Gym on eBay
With all of the benefits of buying a Home Multi-Gym, there are a few things to consider as to whether it is a viable purchase for you:
* Make sure there is enough space in the home to use and store the multi-gym, as it won't be that easy to store away when not being used, and its convenience will be dampened by having to tidy the equipment after every use.
* What type of Multi-Gym is best for you? Do you need all of the equipment on a multi-stack home gym, or will a compact multi-gym give you everything that you need?
* It is important to consider whether the multi-gym will cater for your needs, when it comes to performing certain exercises and targeting various muscles. If your workouts are normally comprised of compound exercises (exercises that target more than one muscle group), a home multi-gym might not be a good option.
* Will the equipment have enough weight for you workouts?
* Will the person using it use the multi-gym enough to get a decent return on investment? How many times do you see gym equipment collecting dust in people's garages? The multi-gyms need to be used a lot to get real value, and also prevent it from breaking and rusting.
If a home multi-gym does seem like a viable option after considering these factors, it is now time to choose the best multi-gym for the size of your room, workout type and level of fitness. A vast range of these home multi-gyms can be found in the Sporting Goods section on eBay.
What Types of Equipment are on a Home Multi-Gym?
Home Multi-Gyms are specifically designed to provide a great whole body workout, which can target all major muscles groups for all sizes of people and all skill levels. There is a huge variety in types of multi-gym, but most will come with the equipment below to really give you the tools to build strength and endurance:
Lat Pull Down Bar
Lat Pull Downs work on the latisimus dorsi, which is the muscle on the side of the back and underneath the arms. This piece of apparatus mimics the action of pull-ups and will help to build endurance and strength in the upper back. The padded seat makes this exercise extremely comfortable, and the weight stack can be adjusted to the desired resistance.
Pec Deck
The Pec Deck will help to work the Pectorals (chest muscles) by pushing the padded levers in towards the middle and slowly releasing. Adopting the same position as the lat pull downs will do this. Again, the weights can be adjusted easily to tailor the resistance.
Weighted Rowing
As you would use a typical rowing machine, sit on the bench and with a straight back, pull the weighted pulley towards the midriff and release slowly to complete one rep. This exercise will target the whole of the back and is fantastic for building muscle and cardiovascular endurance.
Leg Raising Bar
Leg raising bars use padded pulleys to work the quadriceps and the hamstrings in the upper leg. It is possible to really shift some weight with this exercise, so if the person using it has big legs, it might not be the best part of the gym for them as there might not be enough weight.
Bench Press
The Bench Press will target the chest muscles and is performed by lying down on the weight bench and pushing the levers upwards and slowly lowering. The chest muscles can receive a great workout from this exercise if performed with good form and feet firmly planted on the floor.
Preacher Curl Bench
This small add on bench is used to perform preacher curls, which target the biceps and will need an EZ Curl Bar or a Barbell to use the bench properly. These are the main pieces of equipment on a Home Multi-Gym and will really help to work the whole body at home.
How to Buy a Home Multi-Gym on eBay
There is a variety of home Multi-Gyms to buy on eBay. Search for 'multi gym' in the search bar at the top of any eBay page and a search results page with lots of home multi-gyms will come up. It is possible to buy home multi-gyms by:
* Bidding: just like buying in a real life auction, bid for products with your best offer for that home multi-gym. You can increase offers at any time until the listing has finished. The bidder with the highest offer will then be the owner of the home multi-gym after they have paid for the product.
* 'Buy it Now': find the home multi-gym you want and buy it at a 'Buy it Now' price. Searches can be filtered by auction and 'Buy it Now' posts in the search results page on the left hand side of the page.
Listings can be filtered by using the advanced search results page and the results can be filtered by 'Any of these words', 'All of these words', or 'Exact phrase'. Search in 'All Categories' to search for home multi-gyms in other areas of the eBay site.
Be sure to research the products being bought thoroughly, and check the listing to see exactly what is being bought. It is also very easy to check how trustworthy the seller is by looking at their seller profile, which will highlight their feedback rating and also show all of the comments left by people who have bought from them in the past. It is also easy to ask the seller any questions about the listing through this page when the listing is live, and also after the item has been purchased.
Conclusion
Buying a Home Multi-Gym can be an extremely handy and time saving investment, and will help people of all fitness levels to perform intense workouts to improve general fitness and wellbeing. It is important to consider what equipment will be needed, how much weight is required and how much space the multi-gym will take up in the home. A large variety of Home Multi-Gyms can be found in the Exercise and Fitness category on eBay.