Laptop
computers are susceptible to heat problems because their compact design allows for little airflow. For this reason,
laptop CPU fans
are vital to keep laptops running smoothly and efficiently. The CPU fan, or central processing unit fan, attaches to a heatsink within the laptop to keep the processor cool, even when running resource-intensive applications. Periodically cleaning the fan keeps it in working order. Computer users must disassemble the laptop and blow the dust off the small cooling fan attached to the motherboard with a can of condensed air and a damp cotton swab. If the CPU fan collects too much dust, or simply wears out, it may cease to function properly and cause sudden computer shutdown or other internal problems. Fortunately, CPU fans are relatively easy to replace and install. Consumers considering purchasing a new CPU fan for their laptop should learn about which CPU fans are the best on the market.
| | |
| --- | --- |
| 1 | HP Pavilion Laptop Cooling Fan |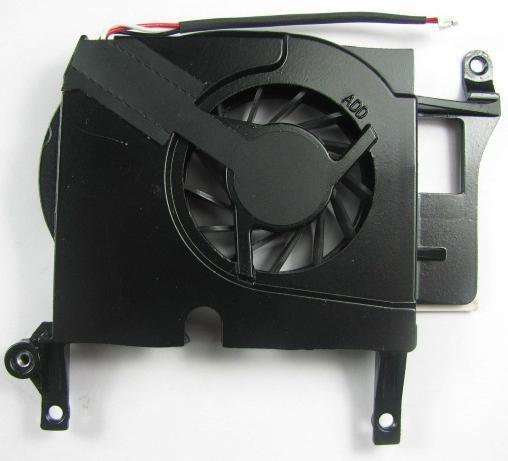 The HP Pavilion laptop cooling fan keeps compact HP Pavilion laptops from overheating and causing damage to important internal pieces of the computer. If a computer user notices that the HP Pavilion laptop seems to run hotter than normal, it may be time to replace the cooling fan. Users should make sure they purchase an HP Pavilion cooling fan that is compatible with their HP Pavilion laptop model. Most HP Pavilion-compatible cooling fans have a voltage of DC 5V. They normally offer a three-pin, three-cable set up. One online laptop parts dealer says these high-quality fans are great for keeping a laptop running cool enough for comfortable use on one's lap.
---
| | |
| --- | --- |
| 2 | HP Probook 4520 Laptop Fan |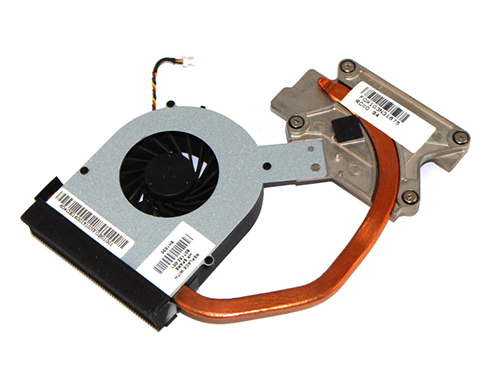 HP Probook 4520 laptop fans are very durable. Over time, though, dust and dirt can enter the computer and clog vents or cause the fan to stop spinning. Some fans slow down or simply wear out if computer use is excessive. Fortunately, these fans are easy to replace once users disassemble their computer. The fans come in a plastic casing with a four-pin, four-cable connector. The HP Probook 4520 laptop fan has a voltage requirement of DC 5V. Replacement fans for the HP Probook 4520 laptop earn excellent customer reviews.
---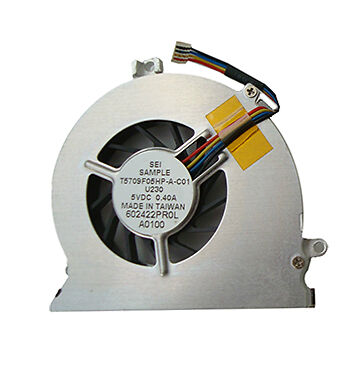 The Apple MacBook A1181 CPU fan removes waste heat and keeps the Apple MacBook working efficiently at safe operating temperatures. It thereby protects valuable data stored in the processor. One online electronics dealer mentions that this fan is an excellent choice because of its efficient heat dissipation and low noise. Apple MacBook models from 2006 and early 2007 use a different model cooling fan than all prior models, so users should check the product number to make sure they buy a compatible replacement fan. Both have a voltage of DC 6V and use a four-pin, four-cable set up.
---
| | |
| --- | --- |
| 4 | Graphic VGA CPU Laptop Fan Cooler |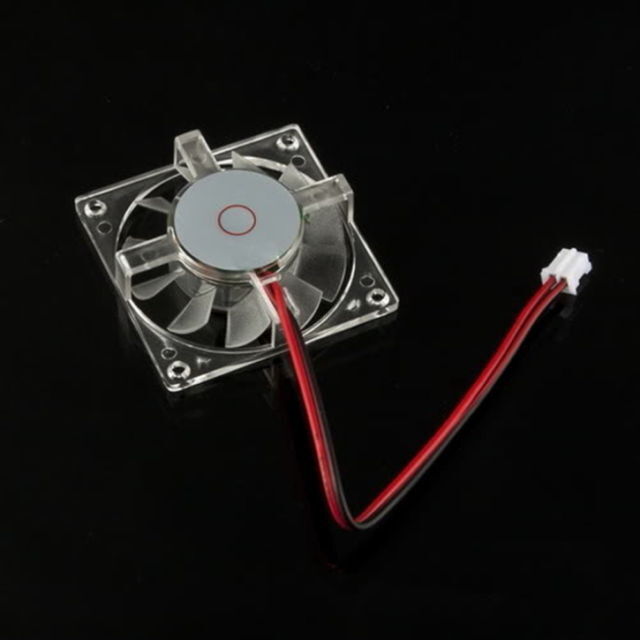 The laptop fan cooler">Graphic VGA CPU laptop fan cooler is a universal cooler that keeps the CPU and VGA video card cool and running smoothly. This small fan attaches with a two-pin, 11-cm cable and requires installation with thermal paste. The Graphic VGA CPU laptop fan cooler is small, efficient, and very quiet. It has a voltage requirement of DC 12V and a life of up to 30,000 running hours in a stable environment. As with any universal product, laptop users should compare the specifications and size of the fan with their laptop model and the fan they currently have in place.
---
| | |
| --- | --- |
| 5 | HP G6-2000 Series Laptop Fan |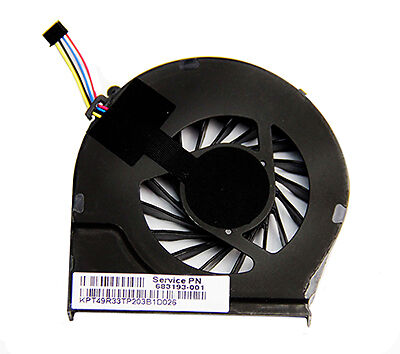 The HP G6-2000 Series laptop fan is ideal for keeping the HP G6-2000 series laptop running at optimal temperatures. Replacement HP G6-2000 series laptop fans contain high-quality parts and fit just like the original fan. They are easy to install as well, with just one four-cable, four-pin connector. They have a voltage requirement of DC 5V. These fans pass through strict quality control before leaving the factory to ensure quality performance.
---
How to Buy Laptop CPU Fans on eBay
Buying laptop CPU fans is fast, convenient, and easy on eBay. To begin shopping, consumers should type "laptop CPU fans" into the eBay search bar. Thousands of new, used, refurbished, and universal CPU fan results appear, and consumers can filter those results by condition and free shipping. To get specific more results, users should type in specific queries, such as "HP Pavilion laptop CPU fan" or "Universal VGA CPU laptop fan". Consumers do well to check the seller's feedback score before making a purchase. This helps them determine if they are purchasing from a seller dedicated to quality customer service. With so many laptop CPU fan models on eBay, shoppers are sure to find just what they need.