The right
HD digital satellite TV receiver
can make a big difference in how viewers enjoy
television
. It enables them to simultaneously record different channels so they do not have to worry about choosing between favourite programmes. Viewers can also stream content directly from the Internet to their receiver and enjoy it on their television. The top six HD satellite TV receivers all offer features that improve the way viewers enjoy television. Features differ from one receiver to the next, so consumers should determine which model best suits their viewing preferences.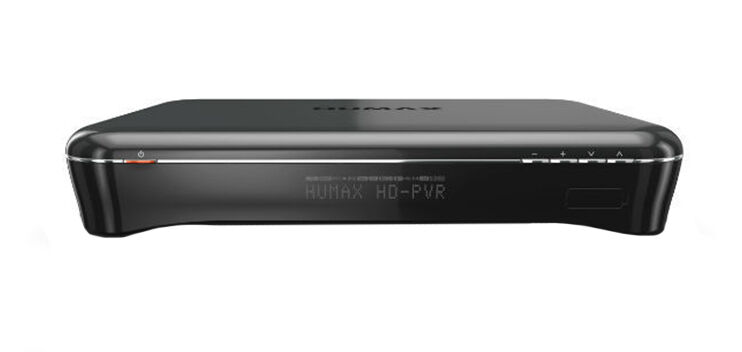 If there is just one defining feature of the Humax HDR-1000S,, it is the on-screen TV Guide that enables viewers to find other programmes without navigating away from what they are watching. The TV Guide also allows viewers to search for and watch programmes that have already aired. The HDR-1000S delivers over 150 channels, including free HD from BBC, ITV, and Channel 4. The twin tuner enables viewers to record one channel while watching another or simultaneously record from two channels. The 500 GB model records up to 125 hours in HD and 300 hours in standard definition, and the 1 TB model doubles that capacity. Viewers can also stream digital content from computers and USB drives through the HDR-1000S.
---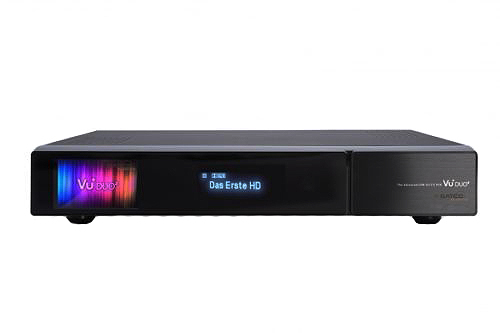 With dual tuners, dual display, and dual cores, the Vu Duo2 doubles viewing pleasure. This HD digital satellite TV receiver provides two dual input/output tuners to receive signals from two television sources. The dual display shows a 1080p picture inside of a larger 1080p picture, enabling viewers to simultaneously enjoy two HD programmes. The Duo2 also offers built-in Wi-Fi, enabling users to stream HD Internet content and surf the Web directly through the receiver. People can also view content on mobile devices in other rooms.
---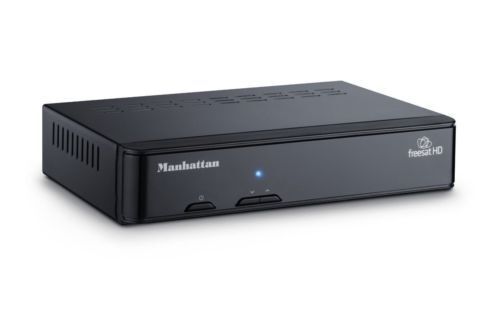 For viewing Freesat, the compact Manhattan Plaza HD-S2 has to be at the top of the list for HD digital satellite TV receivers. Friendly for both the wall and the environment, the Plaza HD-S2 earned the recommendation of the Energy Saving Trust for using less than 1/2 watt of electricity in standby mode. This receiver broadcasts over 150 Freesat channels and upscales SD channels for enhanced viewing. The eight-day guide enables users to view the upcoming television schedule far in advance so they can catch their favourite programmes. Viewers can also add hundreds of additional non-Freesat channels if they want to expand their options.
---
| | |
| --- | --- |
| 4 | Technomate TM-5402 HD M2 |
The Technomate TM-5402 HD M2 offers most features viewers want from their HD digital satellite TV receiver. It delivers full HD (1080p) for the best possible picture quality and Dolby Digital Plus for enhanced audio. The TM-5402 HD M2 is also 3D ready, so viewers with compatible televisions can enjoy 3D content. This receiver also upscales SD programmes to enhance picture quality, and it can simultaneously record up to three channels to an external USB hard disk drive (sold separately). An Ethernet port enables content streaming from the Internet, and an RF modulator lets viewers watch content from the receiver on another television in a different room.
---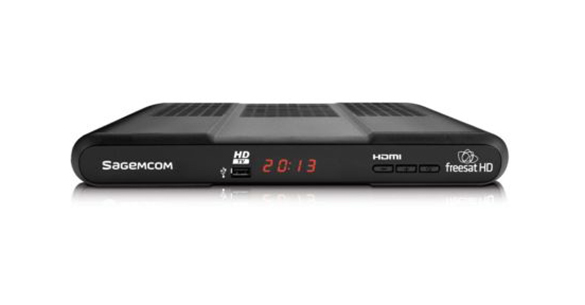 The Sagemcom DSI86 is a low-profile and reasonably priced HD digital satellite TV receiver ideal for watching Freesat. It receives up to 140 television and 24 radio channels without a subscription. Through its HDMI port, the DSI86 upscales picture quality up to 1080i. It can connect to the Internet via an Ethernet cable, so viewers can stream Web content and watch it on their television. The DSI86 also has the BBC iPlayer built in, enabling users to watch HD BBC content as long as they have a broadband connection with a speed of at least 1 Mbps.
---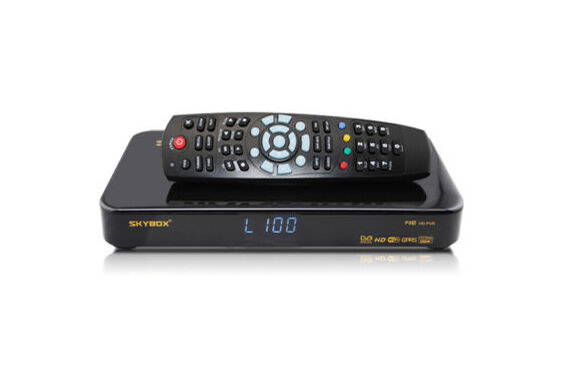 The Skybox F5s features a dual-core processor,, so viewers can enjoy delay-free operation. It supports personal video recording, enabling users to record programmes to a separate disk via a USB port. Digital audio output enhances the listening experience that goes along with HD viewing, and users can stream content from the Internet through the Ethernet port. The F5s also offers support in 13 languages.
---
How to Buy an HD Satellite TV Receiver
You can find the top six
HD satellite TV receivers
and many more on eBay. Use the search bar found on any page to locate the receiver of your choice. Checking sellers' feedback can help you decide between sellers because you can see what previous buyers say about their experiences shopping with particular sellers. Filtering for local sellers can reduce shipping costs, and you can further lower your costs if you find the receiver you want on eBay Deals. Using eBay, you can enjoy satellite television the way you want to and for less than you might expect to spend.