Painting contractors know the value of a quality professional-grade
paint sprayer
. A unit powerful enough to feed a high volume
spray gun
makes quick work of the paint application process. Buyers looking for a quality paint spraying system can benefit from understanding the features available on some of the top rated units. Comparing different model specifications can help buyers make an informed decision. Home improvement retailers and paint suppliers often feature one or two brands of professional-grade paint sprayers in their stores. Shopping on
eBay
gives paint sprayer buyers the option of reviewing all the top brands and provides a convenient means of purchasing the best unit without the hassle of going store to store.
| | |
| --- | --- |
| 1 | Graco UltraMax II Platinum 695 |
Graco offers some of the top professional-grade paint sprayers on the market and the Graco 695 provides a number of features that painting contractors find valuable. Graco's QuickReel integrated hose system allows the operator to easily reel 45 m of hose in or out for a total 90 m of coverage without having to move the sprayer. The TiltBack cart design makes quick work of changing paint buckets and the WatchDog pump protection system prevents pump damage by shutting down the sprayer when material in the bucket runs out.
---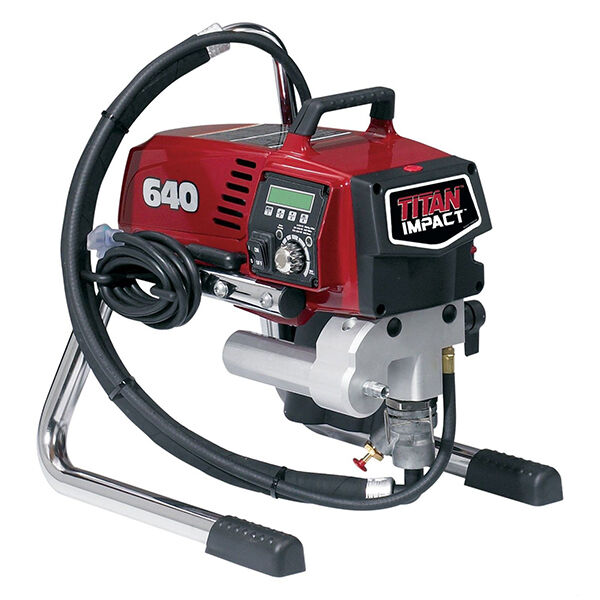 The Titan Impact 640 is a good mid range paint sprayer ideal for a one-man crew. The unit sprays 284-380 l of material per week, and the sprayer can distribute lacquers, stains, enamel and latex coating materials. The unit is available in a high rider configuration with a cart and fixed intake, or as a low rider configuration with a flexible paint suction hose. The Impact 640 has a LX-80II spray gun with a 15-m hose as the standard configuration.
---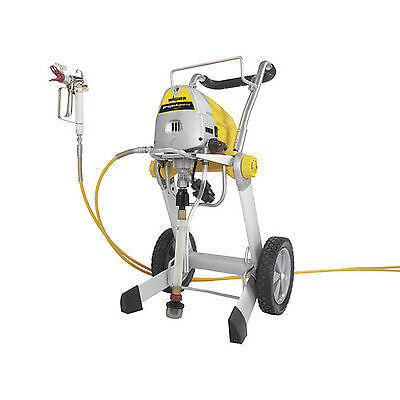 For painters constantly on the go, the Wagner Project Pro 119 is an easily transportable, light commercial, airless sprayer. Equipped with a collapsible stand, the sprayer folds up for transport in the back of a contractor van or truck. The Project Pro 119 is capable of delivering 1.25 litres per minute from its 720-watt, 230-volt motor and comes standard with a Wagner PP-05 spray gun on the end of 15-m hose.
---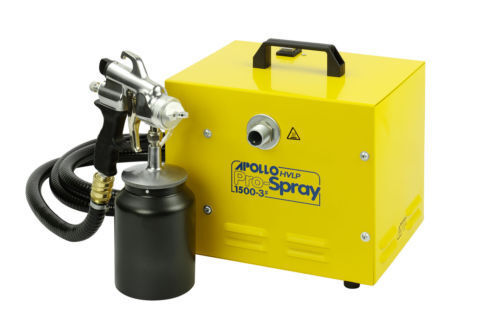 Professionals looking for a portable HVLP air powered sprayer should consider the Apollo 1500 HVLP 3-stage turbine paint spraying system. Using a tank canister style spray gun to hold the paint, the compact design of the Apollo 1500 has the turbine housed in a 26 by 31 by 25 cm box with a 6-m hose. The standard spray gun is an ANB300 Proline and this versatile unit can spray the bonnet of a car just as easily as the tabletop of a fine piece of furniture.
---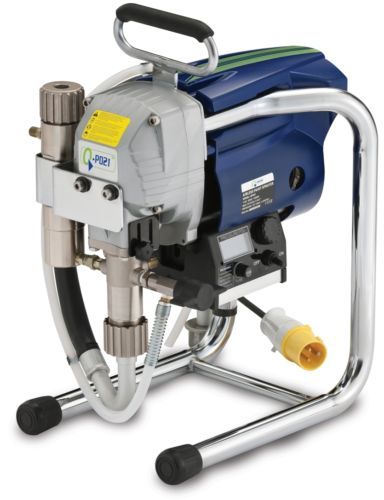 Designed to sit on top of a paint bucket, the Q Tech Q-P021 is easy to carry due to its 25-kg weight and comfort grip handle. But the Q-P021 is no lightweight when it comes to getting the job done, as it produces 2.1 litres per minute. The single phase 220-volt motor operates on 1000 watts of electricity and generates high pressure that users can monitor on its easily readable digital display panel.
---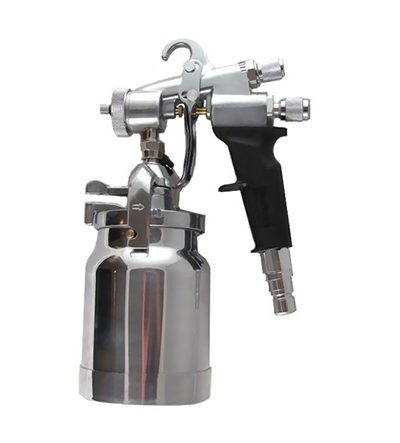 Another air powered sprayer, the Titan HVLP Capspray comes in four models. HVLP turbine paint sprayers provide fine finish coatings and the Titan Capspray 115 model produces exceptional atomisation with its 6 stage turbine. Equipped with 10 metres of hose and a Maxum Elite spray gun that fits conveniently in the carrying assembly, Titan Capspray paint sprayers are ideal for staining cabinetry, furniture, and wood trim.
---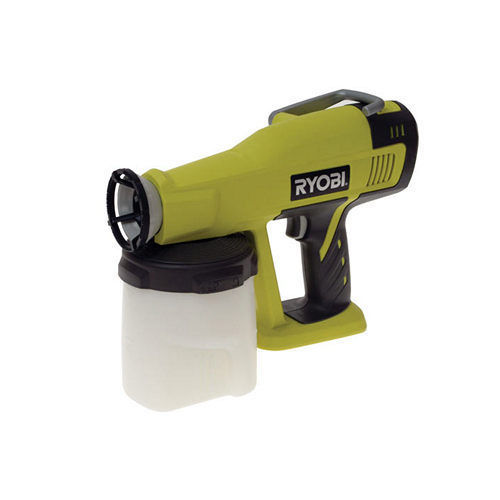 Paint projects often need spot touch-ups or access to small areas where a hose and spray gun are too cumbersome to reach. The Ryobi P620 makes a great addition to a paint contractor's tool collection because it operates cordlessly off a Ryobi 18V tool battery. The paint container holds 1000 ml of material and the flexible intake tube can suction paint out of the container from almost any angle.
---
How to Buy Professional-Grade Paint Sprayers
Sellers on
eBay
are eager to earn your business and offer a good selection of professional-grade paint sprayers. You can buy with confidence from individual sellers by reviewing feedback left by previous buyers who have done business with the seller and see how they rated their satisfaction with the purchase transaction. Using
PayPal
to complete the eBay purchase and send funds to the seller is the safest and most secure method of payment online. The convenience of shopping from home, being able to select from all the popular models of paint sprayers, and receiving your purchase at your doorstep makes eBay a timesaving means of purchasing your next paint spray tool.