Many individuals and families are seeking to make changes in their daily lives which promote environmental conservation and sustainability. Substituting
reusable shopping bags
for paper or plastic bags provided by retailers, is a chic, affordable, and convenient way to make a small difference in one's daily life. The following outlines some of the best available reusable shopping bags. When shopping for a reusable shopping bag, keep in mind that both design and durability are important considerations.
| | |
| --- | --- |
| 1 | Envirosax Reusable Bags |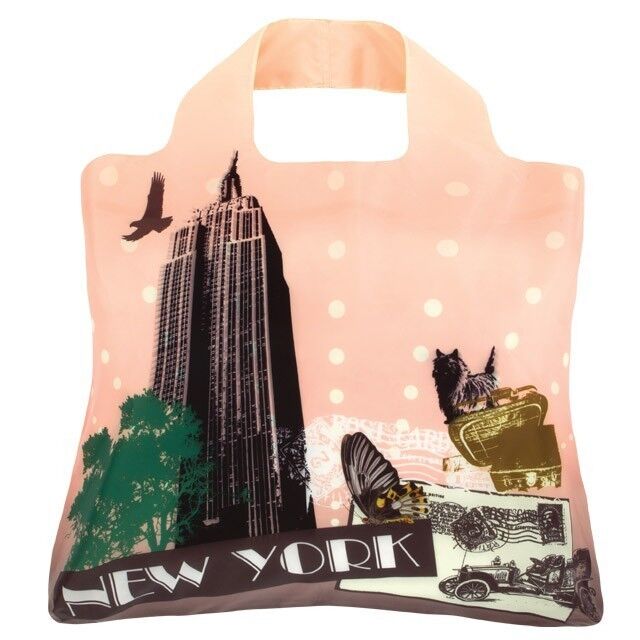 Eco-friendly Envirosax reusable bags come in a wide variety of patterns and colours. The Envirosax line even includes kid-size shopping bags with child-friendly, and colourful patterns. The sturdy construction of these light-weight polyester bags enables them to hold up to 20 kg of weight. Also, in case of spills or leaks, Envirosax bags are waterproof and can be hand-washed. For portability and convenience the user can simply roll up and fasten into a tidy bundle which is small enough to fit in one's hand.
---
| | |
| --- | --- |
| 2 | BAGGU Nylon Shopping Bags |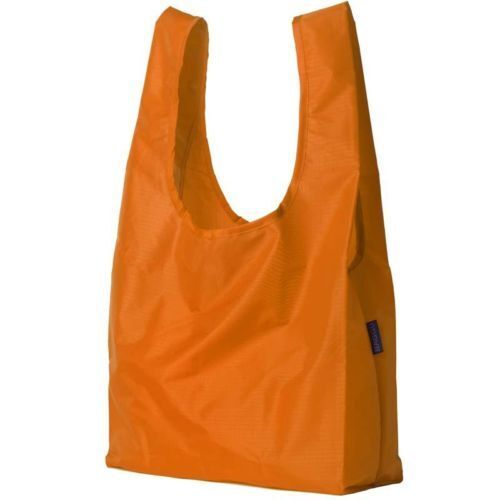 Baggu shopping bags offer both style and versatility. Constructed entirely of durable rip-stop nylon, these bags come in a seemingly endless variety of colours and patterns, enabling the buyer to mix and match. The standard size Baggu shopping bag holds approximately 22 kg of weight, the equivalent of two to three plastic shopping bags. Other available sizes include the Baby Baggu and the Big Baggu.. Baggu shopping bags are machine-washable and fold into a flat, convenient square.
---
| | |
| --- | --- |
| 3 | b.b.begonia Reusable Shopping Bags |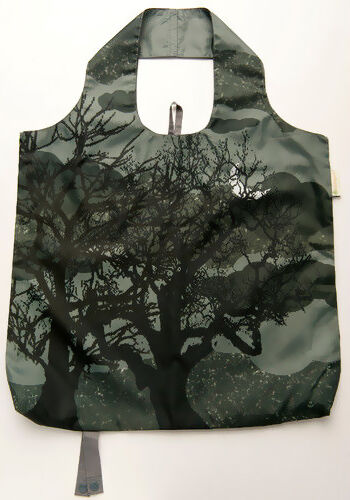 The shopping bags offered by b.b.begonia include a number of collections including the whimsical Go With The Flow collection, the activity-oriented Fun In The Sun collection, and the playful Designer Prints collection, among others. Designs featured on b.b.begonia bags are printed with eco-friendly dyes. These light-weight bags are made of a durable polyester fabric, featuring reinforced seams and double-layer handles for added protection and longevity. b.b.begonia bags hold the weight of approximately two standard grocery bags and roll up easily to fit in a purse or pocket. To clean, machine wash with cold water.
---
| | |
| --- | --- |
| 4 | ChicoBag Original Shopping Bags |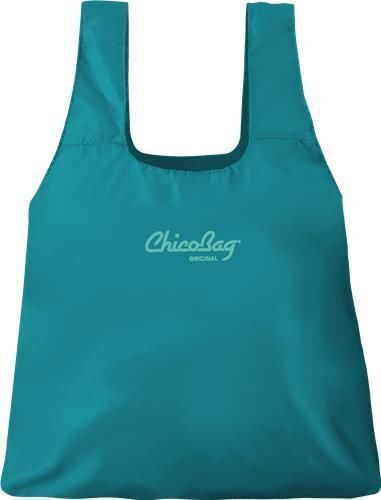 The simple styling of ChicoBag Original shopping bags makes them a great option for everyday use. The ChicoBag Original is a smaller option, made of durable woven polyester fabric, it is designed to hold approximately 11.5 kg. The ChicoBag Original also features an integrated pouch which enables the bag to fold into itself for easy storage. It is machine washable for easy care.
---
| | |
| --- | --- |
| 5 | ChicoBag Vita Shopping Bags |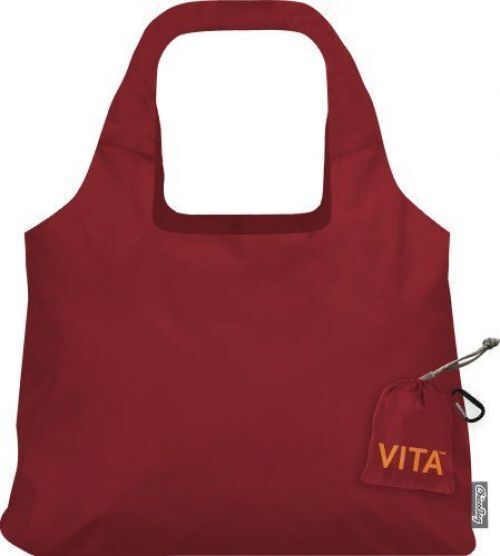 For consumers desiring a larger and over-the shoulder version of the ChicoBag Original, the ChicoBag Vita should be considered, as it features longer straps and a 18 kg weight capacity. The ChicoBag Vita RePete also features a higher weight capacity and shoulder-length straps. However, for the more eco-conscious consumers, the RePete is comprised almost entirely of recycled materials. Both the Vita and RePete ChicoBags are conveniently machine washable.
---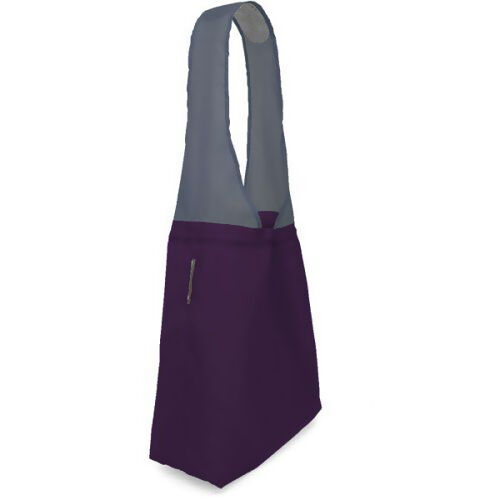 The Flip and Tumble 24-7 bag is available in various two-tone colour options. Made of ripstop nylon, the 24-7 is designed to hold approximately 15.5 kg of goods. For consumers who frequently tote heavier loads, or travel longer distances, the 24-7 features felt patches on the shoulder straps for increased comfort. For ease of storage and portability, this bag rolls into a small ball, approximately the size of a peach. When cleaning the 24-7 simply machine wash using cold water. Line-dry is recommended.
---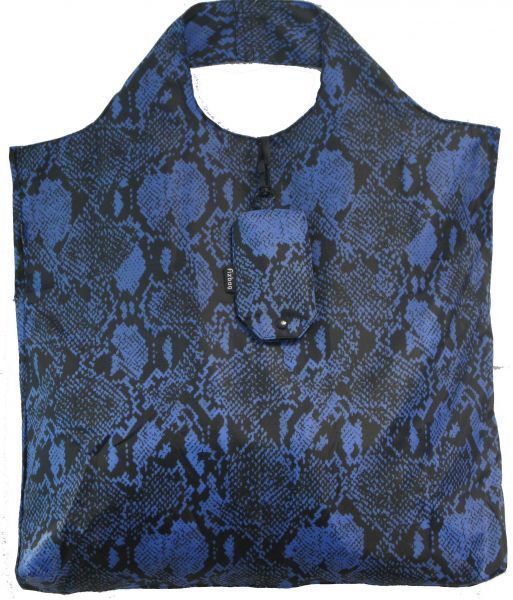 For consumers seeking both over-the-shoulder and hand-held reusable shopping bags, the Fizbag Original is a viable option. Both the over-the-shoulder and hand-held styles are made entirely of woven polyester, and are machine washable using a cold cycle. For convenience, the Fizbag Original has been made with memory creases to enable quick fold-up by the user. When folded the bag is the size of a small mobile phone, allowing it to store easily in a purse or pocket. Despite the Fizbag's small size, it can hold up to 33 per cent of the weight of a traditional plastic shopping bag.
---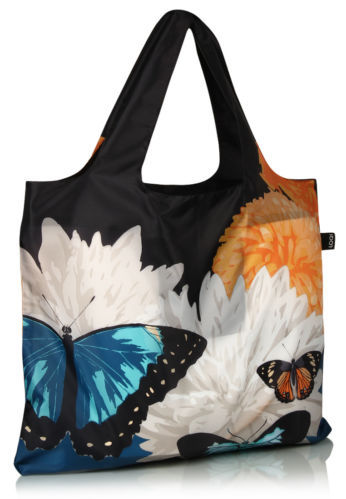 Made of durable polyester, LOQI Eco Shopping Bags hold up to 20 kg of weight. Available in a multitude of designs and colours, the LOQI bag collections include the fruit-inspired FRUTTI collection, the graphic POP and UBERPUP collections, as well as the nature-inspired Botany collection. These versatile and durable bags are washable, fade-resistant, and waterproof to ensure that the user's goods remain protected. The LOQI can be easily rolled, folded, or stuffed depending on the user's preferences.
---
How to Buy Reusable Shopping Bags
eBay carries hundreds of
reusable shopping bags
. To browse available shopping bag options simply begin by typing "reusable shopping bag" in the search bar and click search. If a specific brand of interest has been identified this should also be included in the search bar to narrow results. However, if browsing all available reusable bags, the search can also be narrowed down through categories such as price range and condition. Before purchasing any reusable shopping bags it is important to consider the construction, design, and durability most appropriate for your lifestyle and needs.