Unwanted hair can is a big problem for women. However there are lot's of products out that can help, but which are the best? Here's a list of our top ten, have a look and see what would suit you best.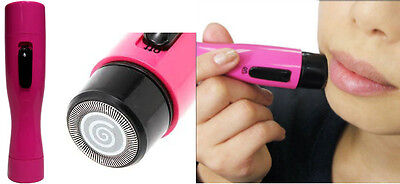 The Ultimate Pocket Shaver is a fantastic compact mini rotary shaver perfect for removing stubble length hair on the face or body. It can also be used to remove fine, wispy, delicate or curled hair on areas such as the bikini line, fingers, arms, legs. Due to the compact size (the Ultimate Pocket Shaver measures just 11cm in height), it is perfect for travel and home use. What really makes this shaver unique is its special rotary blade which is very gentle on the skin.
Additionally, due to the clever design, the blade does not actually touch the skin, which means you cannot cut yourself when shaving. This shaver can even be safely used by girls as their first shaver. To use, simply switch on and use in slow circular motions to remove the hair. The blade can be washed under a running tap. When blunt, a replacement blade can be purchased from us. As the blade does not touch the skin, there is much less skin irritation than with a normal razor, which in turn reduces the incidence of shaving rash, bumps and ingrowing hairs.
The Ultimate Pocket Shaver is operated by a single AA battery (standard size). Available in Pink or White. Battery not included. This listing is for the PINK SHAVER.
Features:
Compact and lightweight (11cm tall)
Gives you safe pain free, nick free shaving
Can be used by women anywhere on the face or body
Low sound - very discrete
---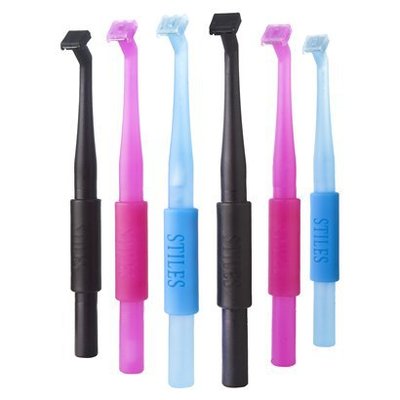 This unique razor features a very narrow blade width. It is specialty shaving razor fulfilling a gap where other razors are just too big for the job. This proprietary, innovative, and ergonomic razor is primarily suited for the eyebrow area. We recommend using this razor for eyebrow shaping and especially to maintain your professional eyebrow shape. Other limited uses may be for the bikini and sideburns.
This razor has a high quality blade that is less than 1 inch in width.
Now use the Stiles eyebrow gel
to tame and soothe your eyebrows and prepare them for shaving with this eyebrow shaving gel from Stiles.
Made with Natural 100% Aloe Vera of the
finest Quality. This helps relieve irritations and makes using stiles eyebrow shaver as easy as possible. Great For
Defining eyebrows
---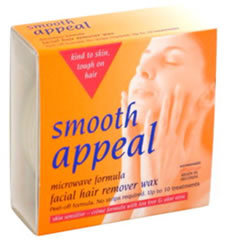 The finest natural ingredients combine with soothing Aloe Vera and calming Tea Tree to create a skin sensitive, low temperature wax. It's easy to use. Simply apply to the skin, allow it to set slightly, then peel off. No strips are required. Hair is removed completely, leaving no stubble or shadow, just soft, smooth skin for up to 6 weeks. New hair growth will appear finer too and should visibly reduce with repeated treatments.
Ideal for waxing all areas of the face including upper lip, chin and brow. The rich creamy colour makes it easy to apply precisely to tricky areas like under and between the brows. We highly recommend using the best-selling Kalo hair inhibitor after facial hair removal. Kalo will gradually reduce hair growth and regrowth will appear finer and thinner over time - a great benefit for unsightly facial hairs.
Features:
Microwave hair remover
No strips required
Peel off formula
Each 40g pot contains sufficient wax for up to 10 treatments
---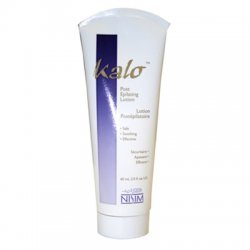 Kalo is a hair inhibitor lotion which slows down hair growth, and in many cases stops it altogether. It's a very gentle lotion which softens and reduces hair growth. Women use Kalo after hair removal to reduce the amount of regrowth, especially on areas like the face, underarms and bikini line. Hair removal (eg waxing, shaving, trimming or laser) is required before use.
Kalo does not need to be used for the rest of your life. In fact you don't even need to use Kalo every day. Just apply the soothing lotion after your regular hair removal method whether that is electrolysis, waxing tweezing, laser hair removal etc. Kalo is applied three times on the day of the hair removal and three times the next day. There is no need to use Kalo again until the next hair removal session. Each time you use Kalo the hair will come back weaker, finer and slower until the hair is completely gone.
Kalo is herbal based. It does not contain any harsh ingredients and is therefore safe to use anywhere on the face or body (not near internal areas) and is mild enough for daily use. Introduced in early 1997 Kalo was the first product of its kind to be released on the market. Kalo is sold internationally, currently in over 30 countries. It is the original and arguably the best hair minimiser on the market! To test it yourself, use Kalo on a small area only; that way you will be able to monitor the results of Kalo.
RECOMENDATIONS:
Kalo works at the root. Therefore, we highly recommend you remove hair from the root, eg waxing, tweezing or laser.
Size: Kalo 2oz / 60 ml Post Epilating Lotion - can be used on face and body areas.
---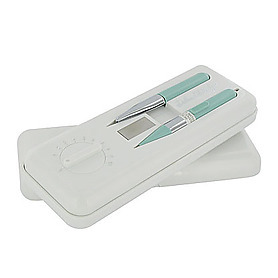 This is the new Clean & Easy Deluxe electrolysis which contains a stylet pen plus additional tweezer. Do you or someone you know suffer from embarrassing hair growth? Fed up with waxing / tweezing / shaving ? Unable to use laser due to skin colour? Want more permanent results? This home electrolysis machine could finally be the answer. PERFECT for facial hair, bikini line, chest.
Electrolysis is the process of removing superfluous or unwanted hair by passing a very mild electric current through the hair root (or hair follicle) via a Stylet (needle) tip. Home Electrolysis units are widely used to tackle unwanted and often embarrassing hair on the face or on the body. The Clean & Easy Electrolysis is a home electrolysis device with stylet (needle like) tip that's fast, safe and easy to use. Designed to provide foolproof results at home eliminating costly trips to the salon. Best of all, the price of this unit is less than the cost of just one salon treatment. Electrolysis is also a good alternative to laser and, unlike laser, is not dependant on skin or hair colour. To achieve long term hair reduction, we recommend this product is used in conjunction with Kalo hair inhibitor. Kalo gradually reduces hair growth - perfect for unwanted face and body hairs!
Where Can It be Used?
The Clean & Easy Electrolysis is great for use on individual stubborn hairs on the face, bikini line or other body areas on both men and women. It works best on a few hairs at a time making it perfect for hairs on the chin, upper lip, bikini line. It must NOT be used on certain sensitive areas like moles, warts, beauty marks, inside ears and nose. Do not use if you are pregnant, taking medication like Retin A,Glycolic Acid, Steroids or are using a pacemaker. Please ask if you have any questions at all! -Read the instructions in full before use. Exercise caution when using it on an intimate / sensitive area. Patch test first and follow the manufacturer's instructions! You can use it on large areas like legs / arms, but those areas will require a lot of patience.
---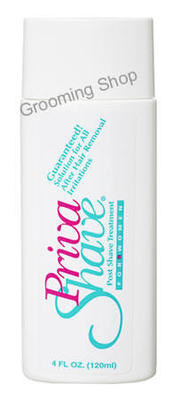 Ingrown hairs are a common but unattractive result of hair removal. Wouldn't it be great to finally rid yourself of ugly ingrowing hairs caused by waxing, tweezing and shaving?
Priva Shave treats and prevents all forms of hair removal irritations: ingrown hair, razor rash, itchiness, bumps and rash. Priva Shave is one of the original home treatments and was developed over 10 years ago by a registered pharmacist and a former master formulator for Estee lauder. The perfected formulation of Priva Shave contains unique anti-inflammatory and antiseptic agents which treat and prevent germs, clearing up the infections and irritations caused by hair removal. You will not find a treatment that works more consistently, quickly or effectively as Priva Shave.
Visible results within 24 hours!
Priva / Power Shave is fully guaranteed to eliminate embarrassing shaving rash, razor bumps, ingrown hairs and more or your money
Size: Priva Shave for Women (120ml / 4oz)
---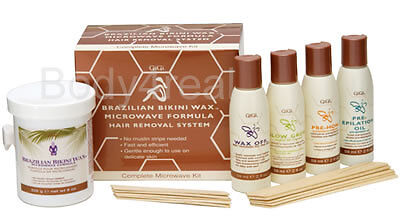 Brazilian waxing was made world famous on the beaches of Brazil where wearing a skimpy bikini is the norm. Brazilian waxing involves removing the tough bikini area hair on the sides, leaving a small "landing strip" in the middle. This allows you to wear even the skimpiest bikini without worrying if all your hairs are in place.
The GIGI Brazilian Bikini Wax kit contains all you need to create the perfect bikini wax in the privacy of your own home and is a fraction of the cost of the salon version (bear in mind, this kit will treat the bikini area several times). This is a great value kit as it contains not only a sizeable amount of wax, but also 10 spatulas and 4 bottles of pre / post hair removal solutions.
GiGi Brazilian Body Hard Wax is formulated for thorough bikini waxing while being gentle enough for even facial application. Hard wax is gentler to your skin than Soft (sticky) Wax when you are waxing sensitive areas like the bikini line. The Hard Wax adheres only to hair, not to the skin, making the actual hair removal less painful. All of this makes Brazilian Body Hard Wax gentle for sensitive areas while providing for the removal of even the coarsest hair. An additional benefit is the lack of the sticky residue that can occur with soft Hot Waxes.
Kit contains
Brazilian Bikini Wax Microwave Formula, 8 oz (226 grams)
4 x 2oz bottles of: Pre-Hon Lotion (cleanses the skin before waxing), Pre-Epilation Oil (prepares the skin before waxing) Wax Off (removes all wax residue after waxing), Slow Grow (applied after hair removal to reduce hair growth)
5 Small Acuu Edge Applicators
5 Large Acuu Edge Applicators
Instructional leaflet
---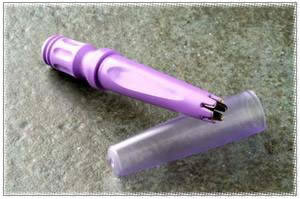 The World's Finest Battery-Free Nose & Ear Hair Trimmers
If you are like thousands of other people who are looking for an alternative to the more complicated battery-operated nose hair trimmers, then you have come to the right place.
The new Lady Groom Mate Nasal Hair Trimmer for women. The same design as the new Groom Mate Classic trimmer, only in the latest, cool shade of purple for a more feminine touch.
Lady Groom Mate is compact and discreet and your friends will think it's a tube of lipstick.
Features:
Two hand operation.
Directions: Hold the upper handle and insert the trimmer 1/8" into your nostril. With your hand rotate the bottom handle back and forth. Clean the rust proof blades with water or simply by blowing the hairs out.
Only 3 inches in length.
Works without batteries.
Engineered to last a Lifetime!
---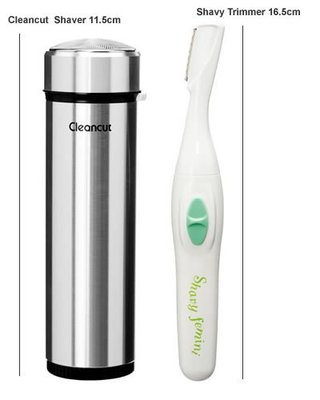 An easy, pain free hair removal kit for the bikini/ pubic/ crotch area that will leave you super smooth with fewer bumps and ingrown hairs. This is the smoothest, most versatile kit for complete hair removal ANYWHERE on the face or body. Due to the size and shape this kit is perfect for use on ALL intimate body (as well as the face, arms and other areas).
Uniquely, with this kit, the blades are not exposed, so you cannot cut yourself, making it safe for use on your most private parts. Upto now, waxing has been the only way to give you a smooth and soft finish. However, not everyone can stand the pain of waxing. The Intimate Area Shaving kit is designed to safely remove hairs and give you a smooth finish down below for both men and women.
The kit is very easy to use and works with standard batteries: you must trim long hairs first with the white Shavy trimmer. After trimming long hairs, use the silver Cleancut shaver to remove the shorter stubble to give you a super smooth finish. A best selling shaving kit which is a must for anyone who wants to remove pubic hairs without pain, nicks or cuts, and leaving a baby soft finish, with fewer ingrown hairs or shaving bumps.
---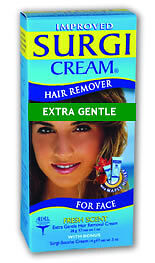 Extra gentle formula hair remover that creams away facial hair, soothes and calms your skin during treatment.
If you have sensitive facial skin, this is the best product to use to remove unwanted and unsightly facial hair. Surgi Cream is a depilatory, which is a cream hair remover. You simply apply the cream to the area, leave for a few minutes and wipe off. It really is as easy as that and there is no pain. We highly recommend using Kalo hair inhibitor after facial hair removal. Kalo will gradually reduce hair growth and regrowth will appear finer and thinner over time - a great benefit for unsightly facial hairs.
Depilatories like Surgi work to melt the hair just underneath the surface, which means you stay hair free for longer than shaving.
From the makers of Surgi-Cream, the highly effective, extra gentle formula contains Maple Honey to soothe and calm the skin during treatment. Post hair removal hair minimiser helps reduce the rate of hair growth.