Why the wheelbase, roof height and rear door configuration of your van matters
Before you make your purchase it is important that you check which derivative of a particular van you're buying for. Wheelbase, roof height and rear door configuration are all factors, determining which van roof rack or van roof bar system you will require.

Many models such as the Ford Transit, Mercedes Vito, Mercedes Sprinter, VW LT, Vauxhall Movano, Nissan NV400, Renault Master, Renault Trafic, Nissan Primastar, Vauxhall Vivaro, Citroen Relay, Fiat Ducato, Peugeot Boxer, VW Transporter T5 and VW Crafter are available in a wide range of wheelbases and roof heights. Some of these models are also available with a choice of twin rear doors (barn doors) or lift up tailgate.

Add a caption
Van Guard ULTI Bars and ULTI Rack are 100% designed and manufactured in the UK
How wheelbase, roof height and rear door configurations are often illustrated in product listings
Wheelbase: (Short, Medium, Long, X Long) SWB, MWB, LWB, XLWB
Roof Heights: Low or Standard, Medium, High, Extra High
Rear Door Configuration: Twin Rear Doors (Barn Doors) or Tailgate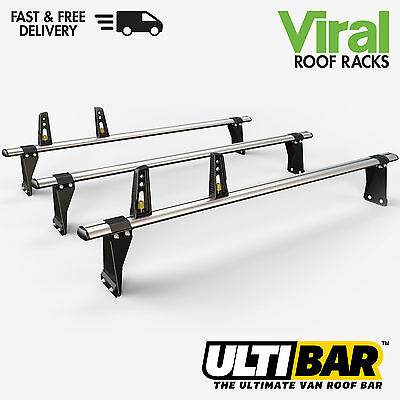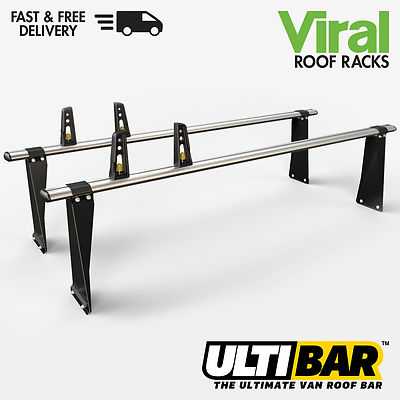 Rain Gutters or Fix Points?
Traditionally vans had rain gutters which served as mounting points for roof racks and roof bars. Today most new vans have roof mounted Fix Points, consisting of threaded holes or mounting plates, which run down each side of the roof.

The quantity and spacing of these Fix Points often vary depending on the length of wheelbase or roof height of the van.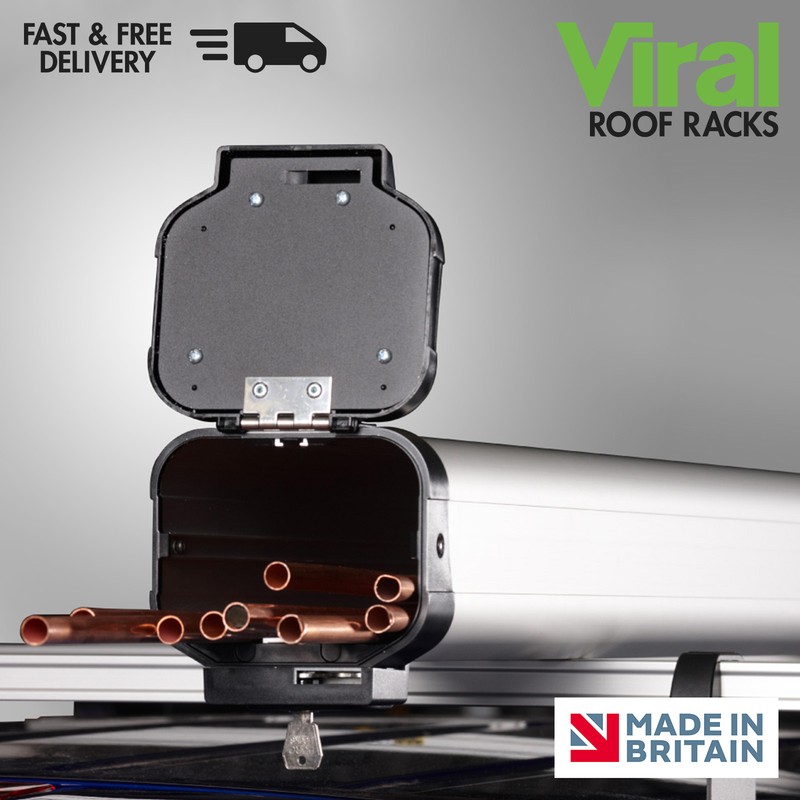 Twin Rear Doors or Tailgate?
When purchasing a roof rack such as the Van Guard ULTI Rack or an ULTI Bar system with a rear roller, the rear door configuration of your van dictates which products you require. Vans with a lift up rear tailgate will require a shorter roof rack and rear roller extension arms, to prevent the tailgate from striking the back of the rack or roller when fully opened.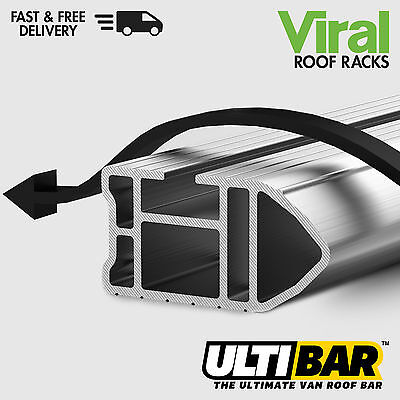 Aerodynamic Aluminium ULTI Van Roof Bars
Van Guard Aluminium ULTI Van Roof Bars from Viral Roof Racks are crafted from anodised aluminium for years of corrosion free use. Lightweight, but extremely strong, each bar can safely transport up to 55kg in weight. The aerodynamic design is up to 70% quieter than competitors bars and produces 89% less drag, delivering superior fuel efficiency. Best of all, the ULTIMATE Van Roof Bar is proudly designed and manufactured right here in Britain.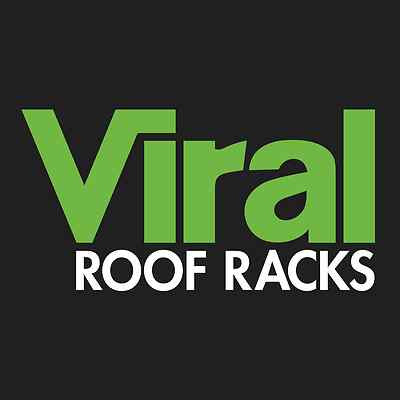 Viral Roof Racks
Specialist suppliers of quality van roof racks, roof bars, pipe carriers, ladder clamps, bulkheads and rear door mounted ladders.
FREE Next Working Day Delivery.
Please visit our
eBay Store