Replacement sieve/mesh/sifters /powder screens/gauze for powder compacts

New gauze/ sieve/ mesh/ sifters can be found here, on e bay. It is now virtually impossible to find new gauze/sieve/mesh sifters for your vintage powder compacts anywhere else. I was driven to learn the old skills of making bespoke sieves/mesh sifters because of frustration at not being able to buy what I wanted ANYWHERE. Now I make and sell these all over the world, made to measure for individual compacts, or from my stock of 'spares' from my own collection. Please read some of my customers' tetimonials about my work at the end of this review.

I can also refurbish and remake your old stinky (they usually are!) mesh sifter to be hygienic and functional, clean and fresh. I use either traditional or modern materials, and can even make sieves in 100% cotton materials for allergy sufferers.

Leather slip covers to protect your compact are also available. Please read on....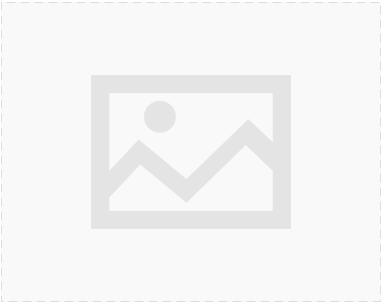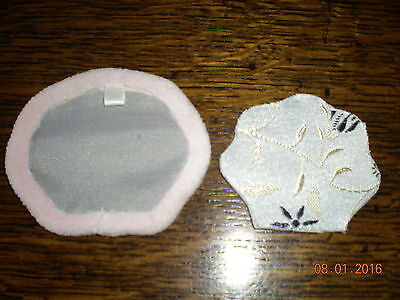 Here are before & after shots of a shell shaped sieve that I restored and repaired.This is the end product, all very clean & lovely...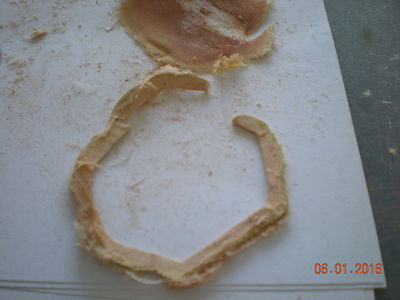 ....And this is what we started out with: a broken sieve in a right mess.
POWDER PUFFS (especially the slim variety)
Powder puffs which are slim enough to fit your compact, and not made of sponge, are also becoming impossible to find. I have developed a wide range of these, copying vintage designs and materials, to suit many types of compact.
In particular, some of the KIGU and STRATTON compacts have inner lids into which most modern puffs are too fat to fit. I can solve that problem for you with a slim velour and satin puff.
PROTECTIVE POUCHES OR SLIP COVERS
PROTECTIVE VINTAGE STYLE SLIP COVERS OR POUCHES can also be made for your compact to protect it from scratches in your handbag. You can have these plain or personalised with your name.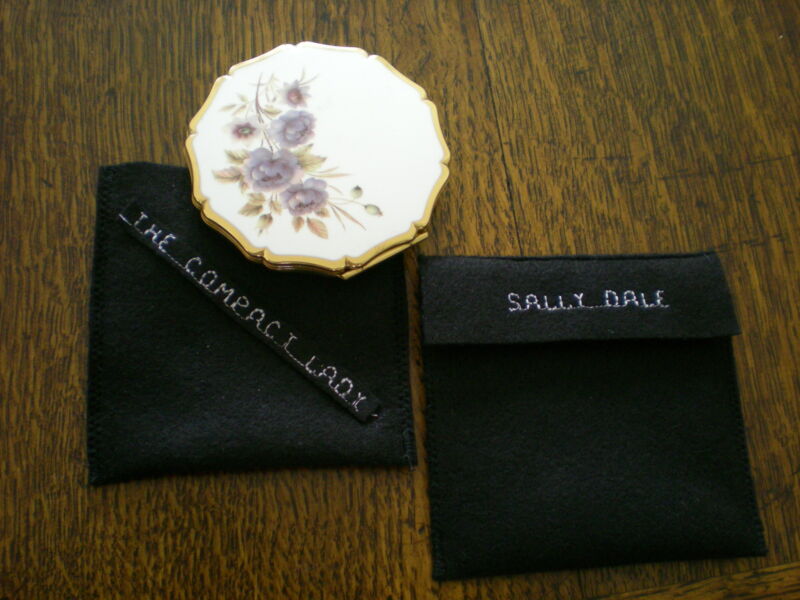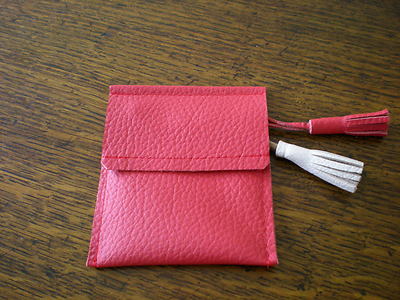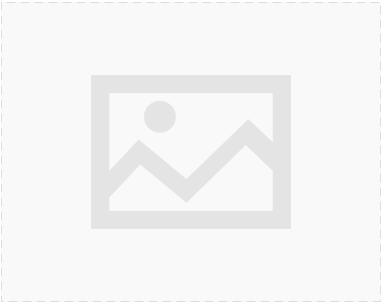 Add a caption
Plain black felt slip covers in traditional vintage style & made to measure leather pouch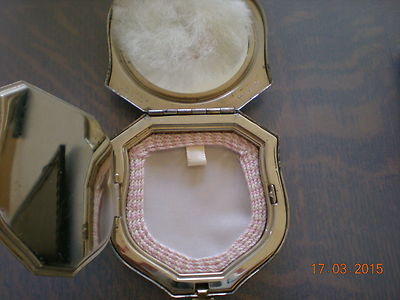 Add a caption
My bespoke service made this unusually-shaped sieve mesh sifter
Bespoke service
All shapes and sizes of sieves and puffs can be made to measure for your compact if I have it to work with. This shield-shaped compact needed a very special sieve and puff, as you can see. The sieve fits snugly, and the gorgeous compact is now fully able to be used by its owner... or just admired!


HOW IT WORKS
Customers send me the their measurements and a detailed shot of their compact via e bay, and I can often work from these if I have a similar compact in my own collection. If I do not have a similar compact in my own collection, and for more complex or unusual compacts, customers will send me their compacts by insured post for a bespoke service. IF YOU HAVE THE OLD 'FRAME' FOR THE SIEVE, I CAN REFURBISH IT WITH NEW MATERIALS. All items are returned by insured post.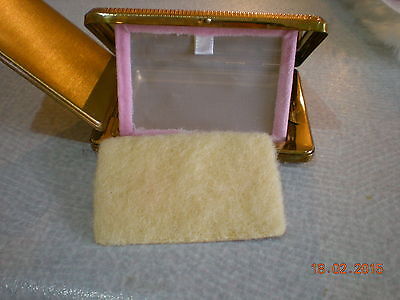 Add a caption
New powder screen for Stratton Large Compact, refurbished KIGU SUITCASE sieve and puff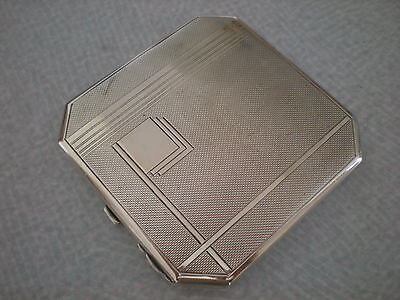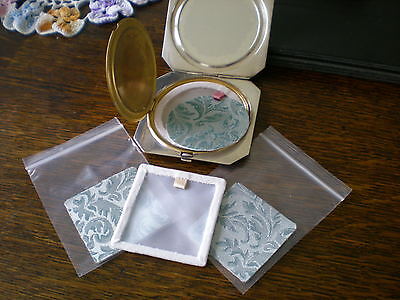 Add a caption
A recent commission for this glorious sterling silver compact. Palest pink edging & green brocade puffs
Choice of edging for sieves
Sieves can be edged in pink/peach/cream velour to reflect traditional materials or they can be edged in a more robust cotton edging for everyday use. I also try to match the brocade backing of powder puffs to the tone and colour of your compact.
RECENT EBAY FEEDBACK AND TESTIMONIALS
'Wonderful lady, a total perfectionist, highly recommended, superb.'

'It was a pleasure working with Lesley. A true artist'

'Thank you so much, beautiful work, just perfect. Couldn't be happier. Many many thanks.'

'Outstanding. Highly, highly recommended. The item is bringing me a lot of joy.'

'This was a brilliant service and great value. My vintage compact has been restored to complete working order with a new mesh sifter that fits perfectly, and an ultra slim powder puff that fits inside it. I felt that it was in safe hands with Little Feet thanks to her clear communication. Her craftsmanship is just fantastic. A very special touch was that the puff was made for me out of material that complements the design on the compact. I am delighted to have found Little Feet's page and recommend her work to anyone with a vintage compact in need of a sieve and/or a puff.'

'... you are a genius!!!!'

'The sieve and puff are gorgeous. The sieve is an excellent fit really snug and looks like something that will last. The puff is opulent looking and practical, it picks up just the right amount of powder. I am so pleased.'

'I am so surprised by the price and speedy turnaround and the quality of the finished product. The customer service was excellent, so personal, really cannot recommend highly enough.'

'My sieve was worth every cent - it's beautiful and does the job nicely. For all those people who want the Anna Sui compact but don't like the powder like me, get this sieve! It's amazing and now I can put any loose powder I want thanks to this sieve!

The powder puff is so cute and convenient - works like a brush and so much better than all the other puffs I have which I find cake too much powder on. Little Feet's alpaca puffs distribute a smaller amount and works so well! Bonus is it is so easy and compact to travel with!

To top it all off, Little Feet was in constant communication with me to keep me updated. She even followed up with me when my case didn't arrive (due to my friend not posting it). She was very understanding and lovely and I am so glad I went to her to get this done!

Cannot recommend Little Feet enough!'


CONTACT ME:
I am very happy to hear from you via ebay, or via any of my current listings. To contact me, go to the 'ask a question' button on any of my current listings. Or go to my e bay home/feedback page by clicking on my e bay name, and click on the 'Contact' icon at the top right hand corner of that page.
I am sorry but I cannot respond to enquiries via Facebook.