Whether it is a pair of boots for hiking, for work, or for just out and about, women's Timberland boots are a great option. Exceptional quality, durability, practicality, comfort, and safety are what women's Timberland boots are all about. When looking at buying a new pair of Timberland boots, consider the different types, the various features on offer, and the various sizes and colours available.
Women's Timberland Boot Types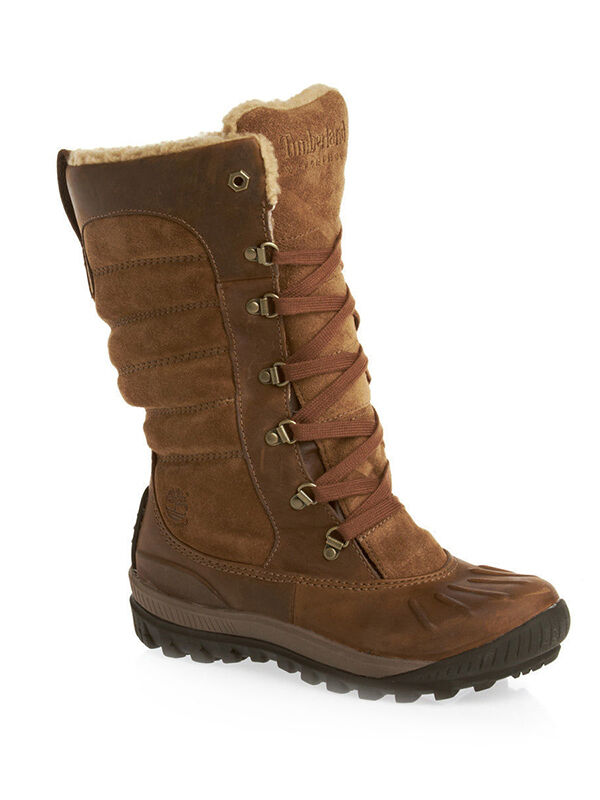 Women's Timberland boots are best grouped into types. Types of boots include ankle boots, mid height boots, hiking boots, and Timberland's Pro range of boots. For ankle boots, buyers have the option of the comfortable Timberland roll-top boots or the Nellie Chukka Double boot. Both are very similar in style and materials. The roll-top boot features a suede shaft for comfort around the ankle. Using durable waterproof full-grain leather, rugged rubber sole for added grip, and padded insole and moisture-wicking materials for optimum comfort. Timberland's mid boot range extends up the ankle, for added support over rough terrain. The Timberland Earthkeepers are a popular mid boot option. For heavy duty working environments, the Timberland Pro range is an ideal choice. This boot range includes features like anti-slip, electrical hazard, electro static dissipative, and anti-fatigue.
Women's Timberland Boot Features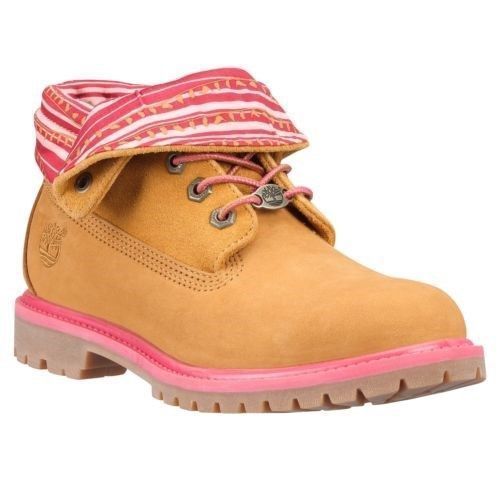 Several special features are on offer with various women's Timberland boots. Many of the boots are waterproof, whether it is the Tilton hiking boot, the Nellie Chukka, or the Chocorua Trail boot. The Tilton and Chocorua feature a Gore-Tex waterproof membrane, while the Chukka features seam-sealed full-grain leather construction. Another feature of Timberland boots is their superior insulation. The original 6-inch Timberland boot features nubuck leather to keep feet warm and dry, while the soft padded collar keeps the warmth in and the cold and wet out. Its leather lining and footbed contributes to its added comfort and breathability. For those looking for a comfortable boot to wear all day, try the anti-fatigue range of Timberland boots. Both the Nellie Chukka and the 6-inch boots feature an anti-fatigue midsole and removable footbed that offers lightweight cushioning of the foot as well as shock absorbency.
Women's Timberland Boot Sizes and Colours
Women's Timberland boots are the choice for maximum comfort, practicality, and understated style. When it comes to sizing, boot sizes range from UK size 3 (EUR 35.5) through to size 9 (EUR 42). Half sizes are available between size 3 and size 7. One great benefit of women's Timberland boots is their selection of colours. Pink Timberland boots are very popular as they wear well and go with almost any outdoor attire. Neutral colour options include brown, off white, tan, and wheat. White Timberland boots are also popular, along with more funky colours like blue, orange, purple, and red.