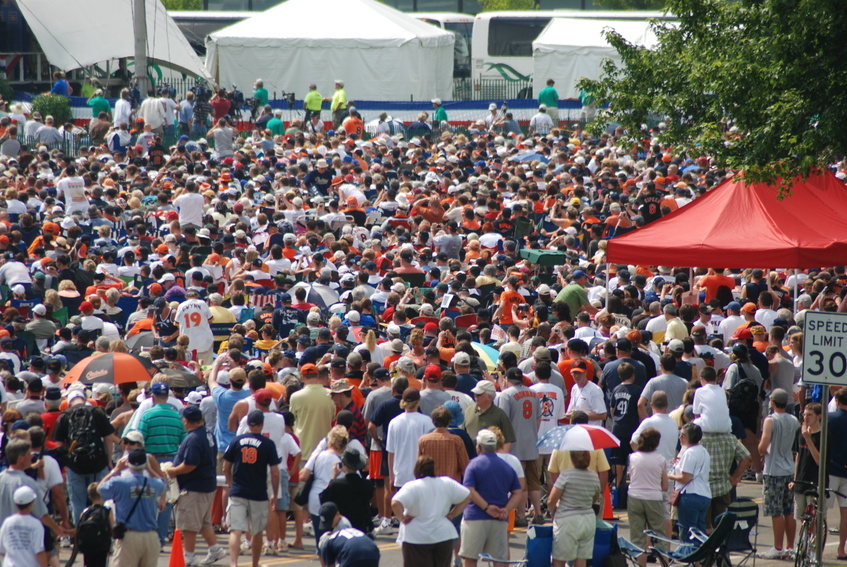 The Green Man festival has exploded in popularity and has rapidly evolved into an iconic festival encompassing music, poetry, literature, and comedy. Green Man began in 2003 with a maximum capacity of 300 attendees. It has since grown to 20,000 attendees and lasts up to seven days. Understood to be a progressive and forward thinking festival, indie, rock, dance, and psych music are all featured. The sheer statistics surrounding the Green Man festival are somewhat stunning, especially in regards to the volume of performers that appear on stage. Nine stages offer up to 400 different acts that may be artistic, musical, or comedy.
The Green Man festival is the biggest festival in Wales and has been granted signature status by the Welsh government. While music is the main attraction, many different performing arts are on display on the festival grounds. Green Man is also family friendly, including youth oriented activities and areas designated to family fun. A big component of the Green Man festival is an attendee voting competition, which gives an unsigned band the chance to perform at the event. The Green Man festival also has camping available, allowing attendees to stay on the festival grounds throughout the duration of the festival.
Buying Green Man Tickets
Buying Green Man tickets can be challenging due to the high demand. Green Man festival does a first come first serve system whereby attendees can place a deposit on their tickets. If the festival sells out before you can obtain a ticket, other channels must be pursued. This might include ticket brokers, individuals, or friends.
| Method of Ticket Purchase | Reliability |
| --- | --- |
| Green Man Direct | Very Reliable |
| Ticket Brokerage | Reliable but could be expensive |
| Individual | Moderate Reliability |
| Individuals at the Festival Site | May be unreliable |
Some individuals may offer tickets near the entrance to the festival site, but these should not be relied upon. Green Man tickets are all the same price and include a few different options depending on whether the attendees plan to camp, drive, attend the full event, or just individual days.
Entertainment at Green Man
The biggest draw to Green Man is undoubtedly music, as many of the top acts and performers are included in the lineup every year. However, dance, visual art, comedy, and science are all featured as well. Creative expression of all types is available and encouraged throughout the festival. Much art is created on the festival grounds as painters paint pictures, structural artists build art, and improvisation is frequent as musicians collaborate and performers of all types interact.
Music
There are over 200 different musical acts and while some of the musicians may be relatively obscure, top names from all over the world are more commonly seen. Different genres of music can be heard across a number of different stages at all hours of the day and night. It is truly a music fan's paradise as they can quickly and easily move between two shows of high quality music. Rock, indie, electronic, and many other genres of music are common throughout Green Man. The wide variety of music is one of the main factors that results in tickets sometimes being difficult to get.
Comedy
There is a designated area and stage for stand up comedy. New and old comedians come together to offer a more lighthearted variation on the performing arts. Many famous comedians also appear, which creates a unique atmosphere where attendees can see a variety of different acts in a short matter of time. Comedy acts can be a nice change of pace or a good diversion if none of the other acts occurring simultaneously appeal to the attendee.
Visual Arts
Visual art is also a big component of the Green Man festival. Many painters, wood carvers, structural artists, and other types of visual artists come together to put their skills on display. Some of this art can be purchased, some is given away, and some is destroyed. Some examples of visual art that has occurred at the Green Man festival include chainsaw art, body art, dance, and painting.
Common Items Needed to Enjoy the Green Man Festival
Camping at a festival is an interesting experience where small things can make the difference between an enjoyable and a less pleasurable experience. One option is a caravan that can be towed to the festival grounds and offer a relatively comfortable living situation. The other main option is camping. Many modern amenities are available such as food, water, lavatories, and medical assistance. Attendees should really consider what they need to be comfortable in the outdoors in the heart of a 24 hour a day, week long music festival and pack accordingly.
Caravan
A caravan is a mobile home that is either driven or towed to a destination. These can extremely comfortable for a festival like Green Man since they are weatherproof, have modern comforts such as mattresses, and can also be a bit quieter. Caravans are somewhat more expensive to bring to the festival due to their large size, but many argue that the added cost is well worth it. Caravans are also quite safe as they can be locked and additionally, depending on the distance, can make the drive to the festival much more comfortable.
Weather Gear
Green Man is a rain or shine type of event. Attendees should pack appropriate weather gear to ensure that the weather does not stop them from seeing desirable acts or exhibits. Hot weather and cold weather gear should be packed as well as rain gear. Waterproof and quick dry attire can make a big difference to someone's comfort if the elements are a factor so it is best to prepared for this type of weather. Hats, sunscreen, and bug repellent should also be considered, as you are going to be outside for a long period of time and want to protect yourself accordingly.
Tent
For individuals who prefer a more traditional festival experience, camping is an option. A tent is a portable shelter that is staked to the ground and supported with lightweight flexible poles. In order to make a tent comfortable, campers likely also need a sleeping bag, sleeping pad, and possibly a travel pillow. Tents are an affordable way to stay on the festival ground and since many other necessities are already taken care of such as water and bathrooms, can be the easiest way to stay close to the action.
Sleeping Bag
For attendees who choose to sleep in a tent, a sleeping bag is necessary to ensure adequate warmth throughout the night. Although it takes place in the summer, inclement weather or unexpected temperature swings can result in colder temperatures that make it uncomfortable to sleep without appropriate equipment. Sleeping bags are often rated to their lowest temperature, so cold sleepers should probably go a step below where they think they are comfortable and warm sleepers should go a step above. Since the festival is more of a car camping situation, weight and compressibility of a sleeping bag are somewhat insignificant.
How to Buy Green Man Tickets on eBay
Buying Green Man tickets is easy and straightforward when shoppers rely on eBay. eBay is sure to have the right ticket for the right dates and most importantly, at the right price. Shoppers can begin by entering general search criteria into the search box found on every page of eBay's website. Shoppers who already know additional relevant details can include that in the search such as specific dates or camping accommodations. Shoppers can also navigate eBay's simple categories to until they arrive at broad search results for Green Man tickets.
Once the results are displayed, shoppers can sort them by a variety of different factors. Perhaps most important is that shoppers can sort them by price, dates available, and quantity available. Quantity available is important because it allows shoppers to purchase all the tickets they require in one transaction. Price is obviously a concern for the budget conscious shopper. Finally, the dates available have to match up with the planned dates for the buyer.
Conclusion
Green Man is an exciting festival that draws attendees from all over the world. It offers a diverse array of music, comedy, visual art, and other performing arts. It is kid friendly and makes it very comfortable for their attendees. They offer property lockers, showers, laundry machines, and a trolley service. Due to the broad appeal of the festival, tickets can sometimes be difficult to obtain. Green Man can be a very memorable and enjoyable experience if proper planning is done beforehand to ensure that the needs of all the attendees are adequately met.
Tickets are the most important part. Tickets must be found in the right quantity, for the right dates, and with the appropriate accommodations. Tickets can be found through the Green Man festival itself or through third party sellers. Once the tickets are obtained, attendees can begin preparing for the rest of the festival either with appropriate camping or travel equipment. Green Man is a great festival that offers many different attractions. eBay is a great place to find the best deals on tickets and accommodations to get there.