Some would describe the Nike Air Max 90 trainers as the original classic in Nike footwear. This particular pair of trainers is as fashionable now for men as it was when released over 20 years ago in 1990. If you would like to purchase a pair of Nike Air Max 90 trainers, taking a few moments to research available colours, sizing, and authentic features helps you make an intelligent purchasing decision.
Choose the Perfect Nike Air Max 90 Colour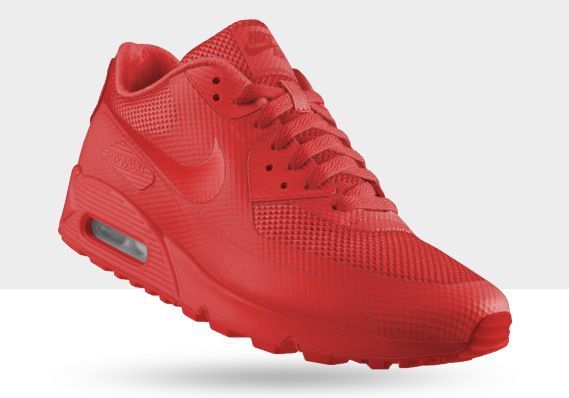 Pairs of the Nike Air Max 90 men's trainers come in virtually every colour of the rainbow, meaning there is a colour to suit anyone's taste. If you want a classic Nike look, try a pair with one of Nike's classic colour combinations like white and blue or white, blue, and black. The men's Nike Air Max 90 Hyperfuse model is available in classic colours, as well as eye-catching fluorescent blue, pink, red, green, and yellow. Other popular colour combinations include orange or yellow paired with grey and black or green, grey, and white. For those who prefer flashy shoes, there are even shiny gold Nike Air Max 90 trainers.

If you like Nike Air Max 90, you might also be interested to know that Yeezy Trainers are now available on eBay.
Get the Right Nike Air Max 90 Size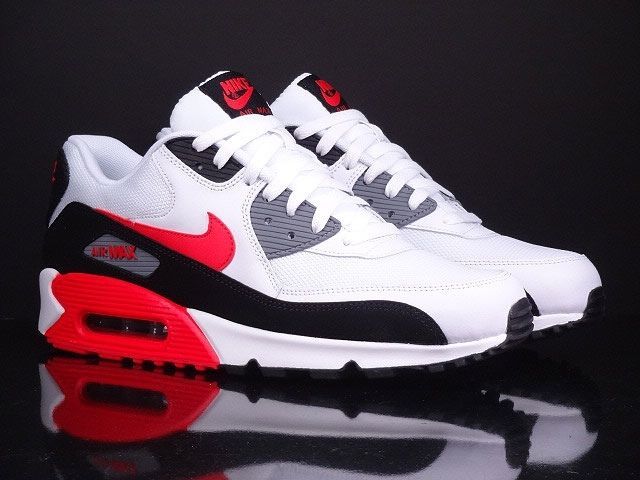 Vital to comfort and playing performance is choosing the right sized shoe. Taking a look at a Nike trainers size chart helps you choose the right size, especially if you plan on making an online purchase.
| Men's U.K. Size | Heel to Toe Measurement (cm) |
| --- | --- |
| 8 | 27 |
| 8.5 | 27.5 |
| 9 | 28 |
| 9.5 | 28.5 |
| 10 | 29 |
| 10.5 | 29.5 |
| 11 | 30 |
| 11.5 | 30.5 |
| 12 | 31 |
| 12.5 | 31.5 |
| 13 | 32 |
| 13.5 | 32.5 |
| 14 | 33 |
To find out your size, measure your foot from the heel to the toe. Then, match your foot measurement, in centimetres, to the corresponding Nike shoe size for the perfect fit.
Watch Out for Fake Nike Air Max 90 Trainers
When purchasing Nike Air Max trainers, especially if purchasing online, be on the lookout for imitation shoes. Authentic Nike Air Max 90 trainers have an interior label on the tongues of the shoes. The style number, which is usually nine digits long, should match the style number on the Nike shoe box. In addition, the stitching should be neat and straight and there should not be any spelling errors. Almost every pair of Nike Air Max 90s features a carefully stitched Nike swoosh on the sides of the shoes. Be sure the Nike swoosh is not glued on or poorly stitched into place. Finally, the rubber (not plastic) soles of the trainers are flexible, and they should bend easily.