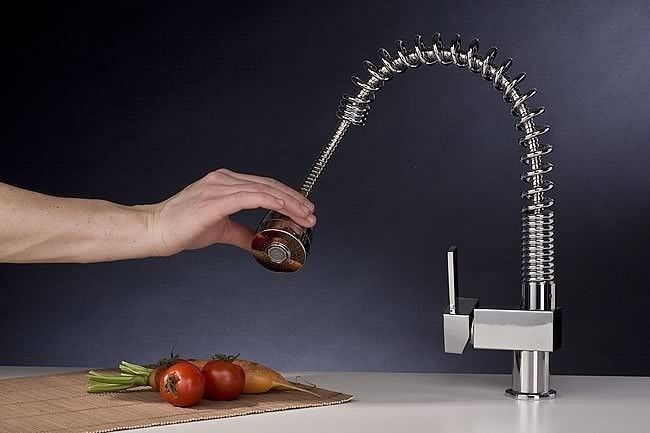 When people cook, they tend to use the sink frequently for washing vegetables, rinsing pots, cleaning their hands, and obtaining water for boiling. However, the location of the sink tap is not always convenient for what users need to do. In such cases, a pull-out mixer tap comes in handy, since users can manipulate and manoeuvre it as needed to reach the right spot. When the time comes to select your new pull-out mixer tap, learn how to choose the right product for your kitchen and your lifestyle.
Test the Pull-Out Mixer Tap for Ease of Use and Flexibility
Before you invest in something as important as a kitchen tap, test it personally. Check the movement of the knob, lever, or handle that controls water flow. Draw out the pull-out portion of the tap and check the hose for flexibility. Since pull-out tap hoses endure frequent use and a lot of movement, durable, pliable material works well for their construction. See how far the pull-out portion stretches and how easily it slides back into the stationary part of the tap. Overall, look for a model that is easy and natural to use, one that seems to fit your typical way of cooking, washing, and rinsing. For extra manoeuvrability, choose a tap that swivels in addition to the pull-out section, widening your range. Another helpful feature is a built-in filtering system.
Match the Pull-Out Mixer Tap to the Sink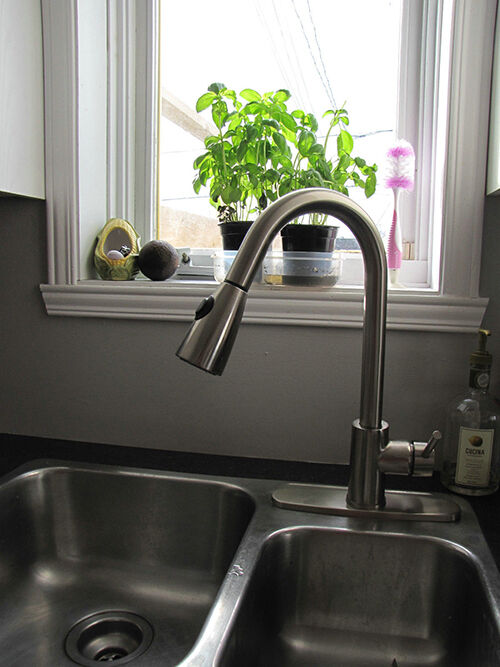 In many cases, owners choose their sink first, before they buy their kitchen sink mixer taps. Sometimes the taps are part of a general facelift in an older kitchen. Whatever the reason for the change, you must ensure that the pull-out mixer tap you purchase matches the finish of your sink to perfection. Brushed steel, brushed nickel, stainless steel, matte black, and chrome are some popular finishes for kitchen fixtures. However, even within those general categories, manufacturers often produce slightly different colours or finishes. Try to find a mixer tap from the same company that made your sink. If you cannot find a satisfactory product from that brand, look for a company that uses the exact same finish.
Select the Style of the Pull-Out Mixer Tap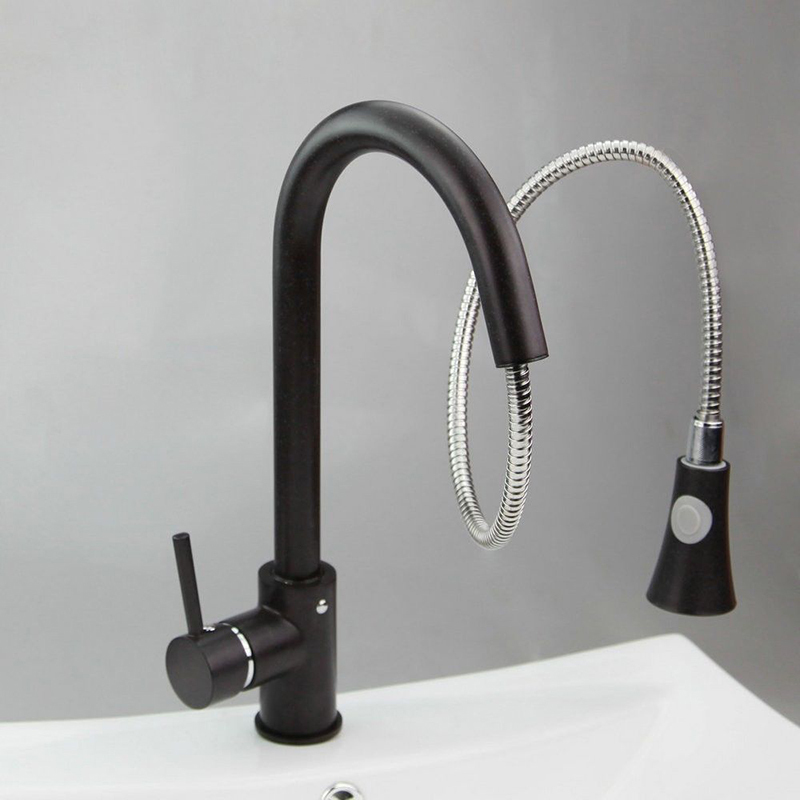 Another key element in your choice of pull-out mixer taps is style. Select a tap that goes well with the decor and themes in your kitchen. For an old-fashioned style farm kitchen or country house kitchen, select a traditional-looking tap or one designed to look like an antique. For a modern kitchen, choose one with sleek line and a minimalistic design. Some faucets are curved, others angular. Crisp, professional-looking taps give an air of cleanliness and professionalism to the area, making you feel like a gourmet chef in your own state-of-the-art kitchen.