Oral-B makes high quality dental care products, including the Oral-B Vitality electric toothbrush. It comes with a number of brush heads, each with unique features. Learning more about the range of Oral-B Vitality brush heads means that you can find the product that helps you to maintain good oral hygiene.
Oral-B Power Tip Brush Head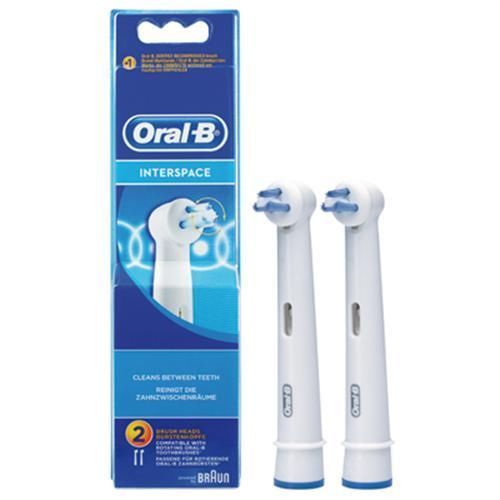 Oral-B Power Tip brush heads are ideal for cleaning around crowns, bridges, and other dental work. These Oral-B brush heads have fewer bristles than standard toothbrushes. They feature small brushes that form a point to clean hard to reach places.
Oral-B FlossAction Brush Head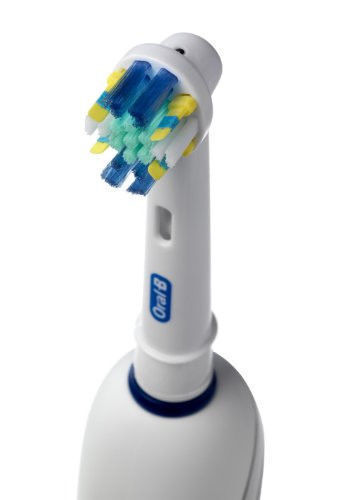 Another popular replacement brush head from Oral-B is the FlossAction. This head is fairly large, with a round configuration of MicroPulse bristles. These penetrate deep between teeth to sweep away debris and plaque, and have a floss-like effect. There are also rubber bristles around the outside of the brush to stimulate and clean the gums. Although this brush is great for cleaning between teeth, it is not intended to replace regular flossing.
Oral-B Pro White Brush Head
Oral-B Pro White toothbrush heads are a good choice for people that want to whiten their teeth. These brush heads feature a special polishing cup at the centre. As the brush head rotates, the polishing cup rubs directly on the surface of the teeth to remove stains gently and whiten naturally. The bristles on the outside of the cup work on and between the teeth for a full mouth clean.
Oral-B Dual Clean Brush Head
The Oral-B Dual Clean is unique because it provides two moving brush heads in one product. The top head is round and moves in a circular motion, while the bottom head is rectangular and moves from side to side. This dual motion ensures that teeth are polished and scrubbed simultaneously. The brush heads clean hard to reach areas, as well as the gums and teeth.
Oral-B Sensitive Brush Head
Oral-B Sensitive brush heads feature extra soft bristles placed close together. These rounded bristles remove plaque and debris from on and between the teeth without damaging them or causing pain. The round head gently polishes the teeth to leave them looking clean.