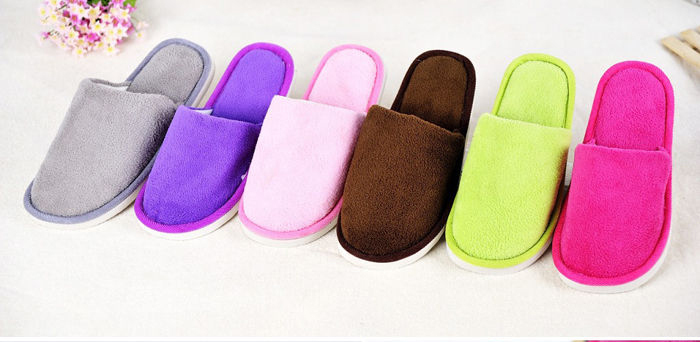 Women's indoor/outdoor slippers have sturdy soles that allow women to wear them inside or outside for comfortable, cosy feet wherever they go. A variety of styles and designs are available, including moccasins, open-toe slippers, and slipper boots. Learn about slipper construction, materials, features, and types before shopping to make an informed buying decision.

Women's Indoor/Outdoor Slippers Construction and Materials
The most important aspects to consider when choosing women's indoor/outdoor slippers are warmth and comfort, style, and suitability for outdoor use. These women's shoes should have a flexible and waterproof outsole that is suitable for indoor and outdoor use. Look for rubber or leather soles that offer adequate traction on a variety of surfaces. The uppers of these slippers come in many fabrics and materials, from simple cotton to funky knits. Opt for a material that is comfortable, stylish, and practical. Fabrics, such as flannel, fleece, and velour, are warm, but do not do well in wet weather. You can treat suede and leather to improve their weather resistance.
Features of Women's Indoor/Outdoor Slippers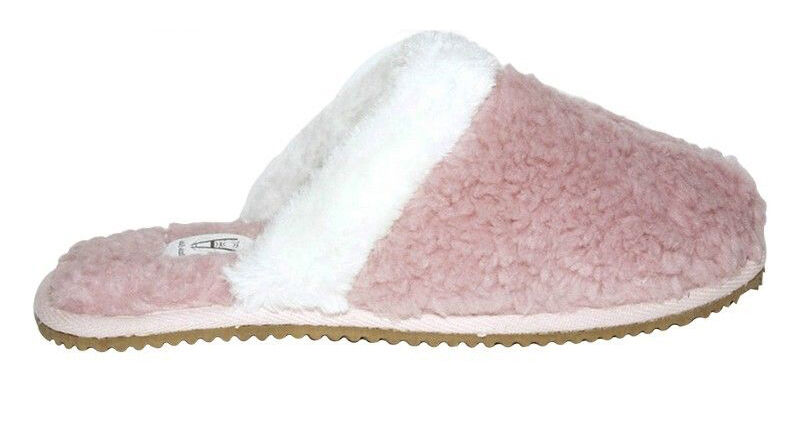 When shopping for women's indoor/outdoor slippers, use the wearer's preferences to evaluate the importance of common features. As memory foam is pressure sensitive and moulds to the shape of the foot, memory foam insoles are warm and comfortable, and ensure a perfect fit. A heel wedge, which is an additional layer of foam in the insole, adds lift. A heel tab attached to the back collar of the slipper makes it easier to pull the shoe on or off. Additional features to look for include wedge heels and decorative details and embellishments such as embroidery and beadwork.
Types of Women's Indoor/Outdoor Slippers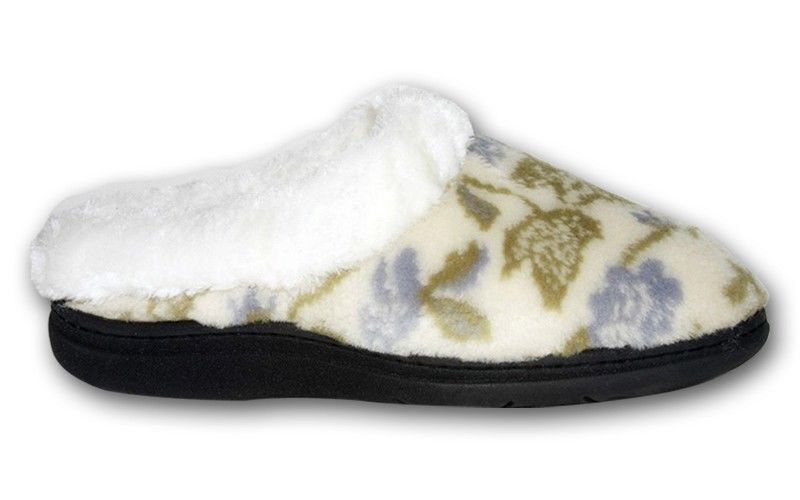 Women's indoor/outdoor slippers are not simply bedroom slippers with tough soles and uppers. They come in a variety of styles suitable for casual or formal wear.



Indoor/Outdoor Slipper Style

Description

Resemble shoes ballet dancers wear

Feminine

Casual, comfortable shoes with open backs

Available with flat or high heels

Soft leather shoes with a closed back

Multiple styles

Suitable for spring and summer

Cover whole foot and part of leg

Slipper boots, such as UGGs, are one of the most popular indoor/outdoor styles. These boots come in a wide selection of colours, designs, and materials. You can find sheepskin, suede, wool, or knitted slipper boots in solid colours or bright patterns. Embellishments include faux fur or sheepskin trim, toggles, buttons, or zips.