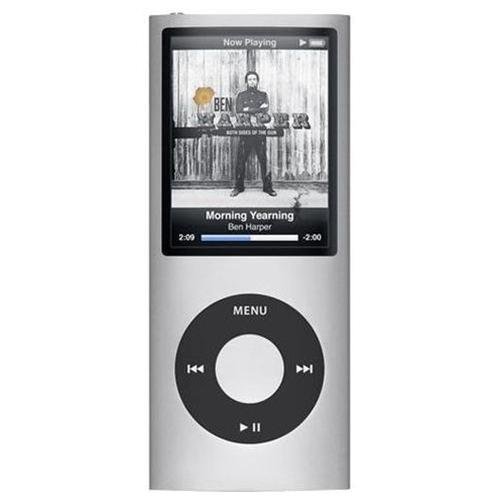 The success of the iPod has led to an increased demand for customisation opportunities and accessories associated with portable technology. The various iPod skins that are now available offer any consumer the chance to personalise their device to their preferences. These unique skins also offer the potential for something a lot more colourful and vibrant in comparison to the standard black or white that is issued to most iPod devices. Search for the right skins to discover the ideal customisation opportunity and improve the overall appearance and attraction of any iPod device.
What Are iPod Skins For?
An iPod skin allows the consumer to enthusiastically customise their device to their own specifications. While the major selling point regarding iPod skins is associated with colour or branding, the majority of skins are utilised for their ability to protect a device from various types of damage. Protecting an iPod is extremely important considering their financial and personal values, so iPod skins were introduced to help reduce their vulnerability and improve damage limitation. Furthermore, these skins needed to be infused with appealing elements in order to persuade consumers that the accessory would be worthwhile. In recent times, iPod skins have adapted to technological upgrades such as cameras, speakers, and other external add-ons. Most iPod skins sold today have been adapted to make the most of particular device capabilities. The materials used range from protective rubber to a user-friendly plastic. The iPod skins with rubber included allow extra protection from external damage. Plastic skins or softer materials are ideal for colour and design elements. They are also favoured should the consumer be looking for something to help customise their device.
Choosing the Perfect Skin for an iPod
Although there are so many to choose from, an iPod skin often depends on the individuals tastes in colour, design, and efficiency. If the priority is protecting the device, rubbery or hard plastic materials are ideal. If fashion is being taken into account, the design, theme, and colour of the skin should be analysed. Prices do not often vary although the less expensive skins are less likely to have protection benefits for the iPod. Here is a list of some popular iPod skin materials currently on offer in the market. Each material offers different benefits while some materials can have multiple benefits:
Fabric
Skins that include fabric material are soft to the touch and provide a comfortable experience during device usage. They are also often decorated with theme designs and are capable of looking distinctly attractive when decorated as such.
Plastic
Plastic skins are likely to be predominantly associated with protection. Despite this, the material itself is bland. This has resulted in plastic skins being the most likely form of skin material to include detailed design and colour elements. Plastic is smooth and therefore provides another comfortable experience.
Rubber
Rubber is by far the most effective in terms of device protection. The material is highly flexible and is, therefore, often shaped to create some intriguing 3-dimensional designs. The material may not be as smooth or as comfortable as the other materials mentioned, however there is a high chance that an iPod device using this particular skin will avoid common exterior damage.
Leather
Leather skins are often specific to a design format. Similarly to purses or wallets, leather skins will fit comfortably over the device and provide fashionable protection and an enhanced fashionable look for the device. Leather skins are unlikely to provide specific colour or theme specifications, although their smart design is often seen as an attractive look in the first place.
Types of iPod Skins
Here is a list of different iPod skin designs that should be considered. Skin design plays a key part when choosing the correct skin for an iPod. It is important to consider which designs match the target market specified:
Smart iPod Skins
Some iPod skins are capable of wrapping around the entire device, thus completely protecting the bulk of the model. These skins are clicked into place in a similar fashion to that of a purse using a strap. The design also allows the user to hold their device in a similar style to that of a book or notepad during its use. Skins with this particular design are often crafted from fake leather or fabric material.
3-Dimensional Skins
The 3-dimensional skin designs are often crafted from hard rubber. These designs offer attraction value as well as protection. The rubber skin can be shaped to be either smooth and flexible or to create a cool design. These designs often work well with specific themes. For example, a specific animal, vegetable, or mineral could be shaped through the use of flexible rubber, such as a dolphin and its fins. The inspiration that can be achieved through the use of rubber skins is its most valuable trait to consumers.
Basic or Themed Skins
The standard plastic design for an iPod skin offers simplicity and comfort. The design for plastic skins is often very similar, with focus predominantly on the protection of the device and exploiting the features of the iPod itself i.e. speakers, camera, inputs. Due to the bland culture of the skin, most plastic designs will include some form of colour or theme aspects and alternatively in some cases, exterior decoration. Plastic is easily decorated and, therefore, allows the consumer to customise their device to suit their preferences or to invoke other interests.
Combining Interests with an iPod Skin and the Importance of Themes
iPod skins offer the chance to customise an iPod so that it reflects the interests of the consumer. There are plenty of skins on offer that are represented by brands, organisations, or other themes that may be of particular interest to a consumer. By exploiting these offers, the consumer can become further attached to their device and increase its personal value. It also allows the consumer to escape the similarities of the standard iPod design and make their device unique. Using a theme-based skin can also make an iPod easily recognisable should it be misplaced or accidentally exchanged with someone else's device.
iPod Skins Depending on Age and Gender
It is highly recommended that a younger person who owns an iPod has their device fitted with a skin that offers protection from damage. Therefore, hard rubber or plastic designs are highly recommended. Furthermore, plastic designs are more likely to include attractive colour or theme that may interest the younger consumer. Gender is not a particularly major consideration, although this is different for children and teenagers. Both girls and boys are likely to appreciate themes that match their other interests. While everyone is different, it is a good idea for the buyer to consider their child's preferences before choosing a skin for their iPod. An elderly person using an iPod may be interested in purchasing a skin design that makes their experience more comfortable. Fabrics or leather both feel and look smart, therefore, these may both act as candidates for this specific age group.
Find iPod Skins on eBay
It is easy to find iPod skins on eBay. Simply start at the eBay homepage and search in the All Categories link for Sound & Vision. Next, on the side bar click on iPod & MP3 Player Accessories. Then click on Cases, Covers and Skins to see exactly what's on offer. Searches can be specified by looking at the side bar and selecting the other specifications regarding a particular device and its compatibilities.
Conclusion
iPod skins play a major role in the future of any iPod device. They often have a symbolic meaning to the owner and have the potential to make an iPod become more than just an electronic device. They provide highly efficient protection from damage and a whole new feel to how a device can be used. They can improve the comfort and usage experience of an iPod in contrast to its standard design model. Furthermore, their colour and theme potential increases their personal value greatly. In conclusion, for the small fee that has to be paid, an iPod skin offers so much through such a small act of courtesy towards an iPod, with protection and comfort value enhanced for many years to come.