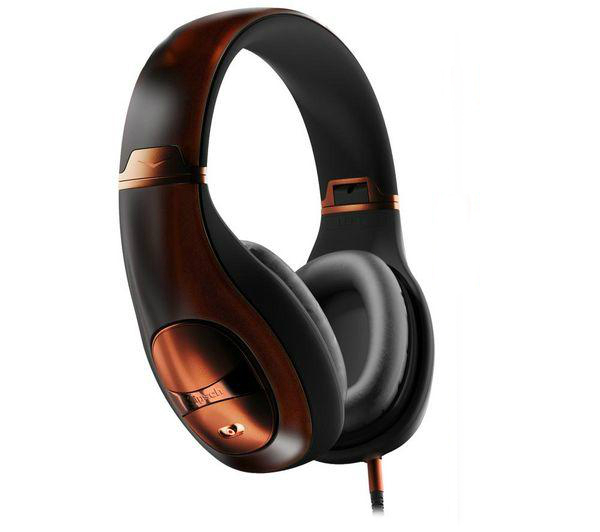 For those who love playing music video games, finding the right gaming headsets can be an important way to ensure a fun and dynamic experiences during game play. Good audio quality is, of course, central to music games, but consumers may also want a range of other features that enhance play, as well. Learning what these features are and how they can affect the purchasing process can help consumers find the ideal headsets for all types of music games.
Once consumers understand these details, it may also be useful for them to understand some of the retail options available to them when it comes to purchasing music game headsets. There are options to consider at traditional, brick and mortar vendors, but online aggregators, such as eBay, offer a much wider range of selection and the added virtue of easy comparison shopping. Understanding all of these components can help guarantee that consumers have the best shopping experiences possible when they are in the market for gaming headsets.
User Features to Look for in Music Game Headsets
There are several features available on headsets that can enhance the user's experience. These should be prioritised by consumers who engage in extended, active game play.
1. Comfort
Music game headsets should be as comfortable to wear as possible. In order to ensure this comfort, consumers should look for headsets with a range of features. These include padded earpieces and an adjustable headband that allows the wearer to get a custom fit. The headband itself can also feature padding for extra comfort. Consumers may also want to look for headsets with earpieces that rotate, as well. A headset that does not adjust in these ways can pinch the ears over time and drain a lot of the enjoyment out of gaming.
2. Mobility
Since music games often involve a good bit of dancing and moving around, it is wise for the consumer to also consider issues of mobility when purchasing a headset. There are headsets available with wireless capabilities that free a player up from cables that limit the range of motion. Consumers must confirm first, however, that their gaming consoles also have wireless capabilities. As an alternative, gamers can look for headsets with long cords or extension cords.
Quality Audio Features to Look for in Music Game Headsets
There are several factors that play into delivering a quality audio experience with a headset. Consumers should consider the types of games and consoles they are playing when taking these features into consideration.
3. 5.1 Surround Sound
A headset that has 5.1 surround sound delivers a pretty comprehensive audio experience. A 5.1 setup delivers centre/front, left/front, right/front, left/side, and right/side audio channels. Additionally, this type of setup also has a subwoofer channel that adds a bit of extra texture and depth to a headset's soundscape.
In order for this type of headset to be effective, consumers need to port it with a game console or PC that supports 5.1 surround sound. Of the popular game consoles, Xbox 360 and PlayStation 3 both offer this sound capability. For PC gamers, this feature depends on a computer's sound card. 5.1 surround adds great complexity to music in a game. In some games, the movement of a character can cause subtle adjustments to the soundscape, and this pulls gamers even further into the reality of the game.
4. 7.1 Surround Sound
A headset that supports 7.1 surround sound is a good option to consider for consumers who want the highest fidelity possible. The rub is that most games are only coded to output 5.1 surround sound at the most. In order to leverage the two extra rear channels in a 7.1 surround setup, the headset essentially splits the 5.1 channels across the additional channels.
5. True Surround Sound
It is important when shopping for headsets with surround sound functionality that consumers understand the distinction between true surround sound and virtual surround sound. Headsets with wireless functionality often use the virtual method since it reduces the weight and battery demands on a headset. Virtual surround sound uses a single driver in each ear to mimic the surround reality. Wired headsets often feature a true surround experience, utilising multiple drivers to create an actual surround sound audio effect.
6. Bass Boost
For most modern music, including hip hop, rap, and dance music, having a heavy, thumping bass is essential. Consumers who are interested in getting the biggest thump possible out of music in a music video game might look for headsets that amp up the bass output.
7. Passive or Active Noise Isolation
A gaming headset can also feature passive or active noise isolation. Both of these work to block out external noise to enhance the quality of the game's sound. A passive system uses its physical design to block out external noise. In other words, the moulding of the ear cups or their padding can block out sound. An active system actually generates a signal that interferes with external noise. Some feel this can degrade the quality of the audio produced by a headset. It is also not as green a solution as a passive system. Consumers in the market should look at both options and weigh various factors, such as price point, eco-friendliness, and sound quality.
Performance Features to Look for in Music Game Headsets
There is also an array of features that enhance the performance of a game itself or of the console used to play that game. Consumers should consider these features in tandem with their particular consoles or PC computers.
8. Voice Monitoring
Consumers may want to look for headset models that allow for voice monitoring. This allows a user to either enable or disable his or her own voice using the microphone on the headset. It can also allow a player to adjust the level of the voice in a mix. This can create a more realistic music experience when playing karaoke or sing-along games.
9. USB Hookup
Gamers who use a PC to play games may find that a USB connector on a headset can be the easiest method for connecting a headset to a computer. This feature offers many virtues, including a constant power source for a headset and the ability to fulfil other computer audio functions beyond gaming. Most headsets that use a USB connector only carry a stereo signal, so consumers may want to look for headsets with the types of processing software that can simulate surround sound via USB.
10. Digital Optical Connector
If a headset has digital optical connector capabilities, it can draw a high quality, digital audio sound from the optical port on a console. This can deliver highly detailed surround sound performance. On a PC, it depends on the quality of the sound card. With most PCs, a Toslink to mini-Toslink adapter is necessary.
Buying Gaming Headsets on eBay
Gaming headsets are available in a wide variety of designs and styles on the online retail site eBay. This site brings together multiple sellers, so you get access to one of the largest catalogues in the marketplace. You do not need to worry about parsing through the extensive list of items, however. eBay is designed to facilitate an easy purchasing process and features a search interface on every page of the site. Use this search bar to initiate a search for a gaming headset. Use a term that includes a particular feature you want to consider, such as ' gaming headset 5.1 surround'', for example, or use a more general term to see all the options available to you.
Evaluating Sellers on the Site
eBay also gives you the opportunity to evaluate and get to know any seller on the site who is offering an item you are interested in buying. To do this, you can try contacting a seller directly to establish a dialogue or inquire about an item's details. You can also get to know a seller by looking at the feedback other customers have submitted and by reviewing a seller's previous listings. All of this can help you decide whether or not you want to work with a particular seller.
Conclusion
Gaming headsets with the right features add value, performance, and quality to the gaming experience, especially when the games played are music games. The right headset can make the music experience rich and realistic and pull a gamer right into the world of the music game. Knowing what these features are and how they relate to the gaming experience is important for anyone in the market for a pair of headphones. When armed with the right information, consumers can make the kind of informed decisions that result in purchasing the ideal headsets for their needs.
Once they have wrapped their minds around the features that appeal to their gaming sensibilities, consumers can get a lot of leverage out of the large catalogue on eBay. With its easy search interface, great prices across all electronics and seller communication and evaluation features, this site can give consumers looking for gaming headsets one of the easiest ways to find feature-rich headsets that are a perfect match for their favourite music games. Purchases can also be made locally in a variety of electronics and gaming shops.