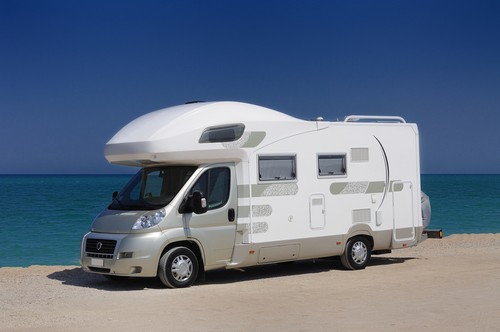 A caravan is a great choice of accommodation for a seaside holiday because it provides the kind of privacy and space that is hard to find in an affordable hotel. Caravans offer all of the amenities that travellers need for seaside holidays. They include lounge areas for relaxing and kitchens for cooking. Caravans also occupy their own plots of land, giving tenants some separation from their neighbours. These features help travellers relax and unwind on their holidays.
In order to fully appreciate the benefits that caravans offer, you need to bring along a few personal and kitchen items. Staying in a seaside caravan is a lot like bringing your home with you to the coast. Bringing along a few things can make your home life more convenient. You can find many of these items on eBay; you can also use the website to arrange your seaside caravan holiday. Specific items can help you make full use of the facilities in your caravan and enjoy your seaside holiday.
Personal Items
There are many personal items that are necessary for a seaside caravan holiday. Some, such as clothes, sunglasses, and swimming costumes, are obvious, while others, such as towels, a bath mat, a hair dryer, a laundry bag, and a portable heater, are easier to overlook.
1. Towels
If you rent a caravan, it may include bath towels. However, many caravans do not provide towels, so you may need to bring your own. Bath towels are not the only type of towels to pack for your seaside caravan holiday. If you plan to spend time on the beach, you should have separate beach towels . If you use your bath towels on the sand, you have to wash them more frequently during your holiday. You may prefer to spend more time on the beach than in the laundry facility, so having separate beach towels can help you enjoy more of your holiday.
Tea towels and kitchen towels are also useful for drying pots, pans, and dishes after using them and keeping the kitchen clean.
2. Bath Mat
Many rental caravans do not have bath mats in them. It is easy to make a mess of a caravan bathroom by stepping out of the shower and dripping water on the floor. A bath mat is a simple item to pack for a seaside caravan holiday, and it helps keep a caravan clean. The less time you spend on cleaning, the more time you can spend at the beach.
3. Hair Dryer
A hair dryer is one amenity missing from many caravans that is typically found in hotels. You may forget your hair dryer at home if you are used to staying in hotels, so make sure to pack one for your caravan holiday. If you shower at the end of a day on the beach, it may take a while for your hair to dry on cool evenings. A travel-size hair dryer is therefore a useful item to have in your caravan.
4. Laundry Bag
If you plan on taking a longer holiday, you may run out of clean clothes. How long your clothing supply lasts before you need to wash it depends on how many articles of clothing you bring with you. You can bring enough clothes to avoid doing a wash while on holiday, but this leaves less space for other items. Therefore, you may want to bring a laundry bag to make it more convenient to do laundry while on your seaside caravan holiday.
5. Portable Heater
Some areas of coastal Britain remain chilly at night even in summer. Rental caravans in these areas may include a small fireplace, but you also might not feel like starting a fire to keep warm. Packing a portable heater for your holiday can save you the effort. They can operate on electricity or propane, and they produce enough heat to keep a caravan cosy at night.
6. Furnishings
Beach chairs and beach umbrellas are two types of furnishings that are important to pack for a seaside caravan holiday. A good beach chair helps you stay comfortable on the beach. It should be made from durable canvas and fold thin for easy and convenient packing. A beach umbrella is important for providing shade on a beach.
Kitchen Items
Staying in a caravan can save travellers significant amounts of money on seaside holidays. Another way to cut costs is to cook one's own food. Many caravans include a kitchen, but you may need to bring a few items along to get full use out of the cooking appliances.
7. Portable Grill
The long, warm days of summer are ideal for cooking outdoors. Some rental caravans may not include grills, in which case bringing a portable grill along is a good idea. Food seems to taste better when it is cooked on a grill, and being able to smell the ocean while you prepare food outdoors makes cooking that much more enjoyable.
8. Pots and Pans
Rental caravans may include a few pots and pans, but it is wise to bring your own so that you can be sure that you are able to prepare the kind of food you want to. The table below lists a few types of pots and pans to have along on your seaside caravan holiday.
| | |
| --- | --- |
| Type | Description |
| | Round, deep metal vessel; comes with a lid; may have two handles on the side or a single long handle; comes in different sizes; ideal for boiling and simmering |
| Frying Pan | Round, wide, shallow pan with a single long handle; low-volume cooking implement; designed for frying foods; can be steel or cast-iron; latter material gives option to use on open fire as well as on stove |
| Wok | Asian-style frying pan; deeper than regular frying pan; also useful for boiling and simmering; usually comes with a lid; useful for a wider array of food than either frying pan or saucepan alone |
| Camping Oven | Large cast iron pot; useful for baking food over an open fire; flat-bottomed camping ovens are suitable for use in an appliance oven; camping ovens with legs work particularly well in outdoor fires |
Just a few pots and pans can greatly expand the range of dishes you can cook on a caravan holiday. For those who prefer to travel light, a wok is especially versatile.
9. Cooking Utensils
It is a frustrating feeling to crack an egg into a hot frying pan and suddenly realise that you do not have a spatula to flip the egg with. There are numerous other cooking utensils that you may need to cook food on a caravan holiday. Tongs, a stirring spoon, a grater, and a cutting board are just a few utensils that can aid in cooking in a rented caravan.
10. Crockery and Cutlery
Crockery and cutlery are kitchen items that rental caravans may or may not provide. It is therefore always a good idea to bring a few lightweight dishes and bowls along on a seaside holiday. You can pack basic cutlery as well.
How to Use eBay to Arrange a Seaside Caravan Holiday
You can book a seaside caravan holiday through local and online rental agencies. Many seaside caravans are also available for rent through eBay. It is easy to search the website to find a caravan in the location you are looking to vacation in and to evaluate sellers.
Searching eBay
You can search from any eBay page with the search bar. You can use a general term, such as " sea caravan&", or a term with a specific destination. You can then choose categories related to holidays and travel to make sure the listings are for rental caravans. Once you have the results, you can specify the dates that you would like to use the caravan.
Evaluating Sellers
It is important to evaluate sellers listing rental caravans on eBay to ensure that your seaside caravan arrangement is as you expect it to be. Review a seller's feedback by clicking on his or her username on the listing. You can then use this collection of comments and ratings left by other buyers to decide whether or not to rent a caravan from that seller.
Conclusion
Many travellers prefer to stay in a caravan for their seaside holidays because caravans offer more space and privacy than affordable hotel rooms do. Staying in a caravan gives guests the feeling that they are at home by the seaside. Although caravans typically have appliances that make guests more comfortable, they may be missing a few things that guests normally use in their own homes. Holiday participants should therefore remember to take a few essential items with them in order to take full advantage of everything that a seaside caravan offers.
Personal items such as towels, bath mats, and portable heaters can make guests more comfortable in seaside caravans. Kitchen items such as pots and pans give them the ability to cook the things they want to while on holiday. eBay is a great source to buy these items from, and travellers can also book their seaside caravan holidays through the website. Knowing how to use the site for this purpose helps travellers save money and get the most out of their holidays.