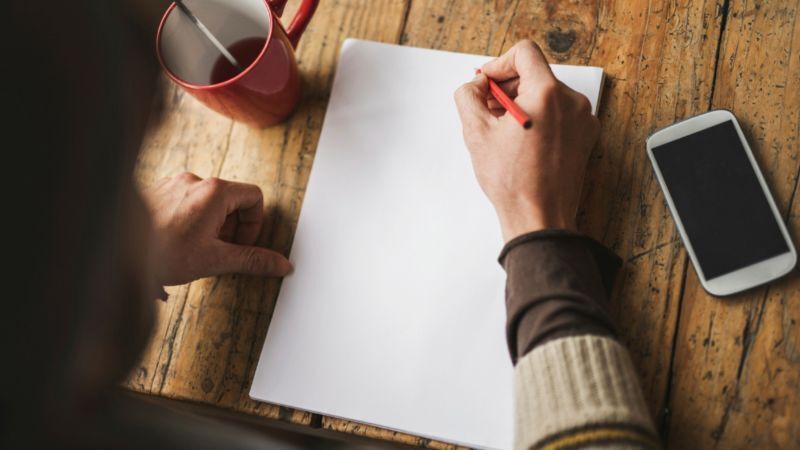 At the beginning of the school year, my daughter and I made cards full of a little inspiration and gratitude for each of her teachers and the adults at her school that she interacts with daily. As I connect with each one of them when I pick her up or see them in the halls in the morning, it is so clear to me that this simple act of gratitude lifted each of them up in the midst of the hecticness that the school year brings.
This got me thinking about other people we could write thank you notes to in our community and extended family. Because here's the reality: we could all use more gratitude in our daily lives. Think about how you feel when someone says "thank you," and they really mean it. It can shift your day. And maybe, just maybe, more gratitude can change the world.
I'm even thinking about writing a thank you letter a day for a whole month. Wouldn't that be a fantastic practice? And this is
a gratitude practice you can even do with your family.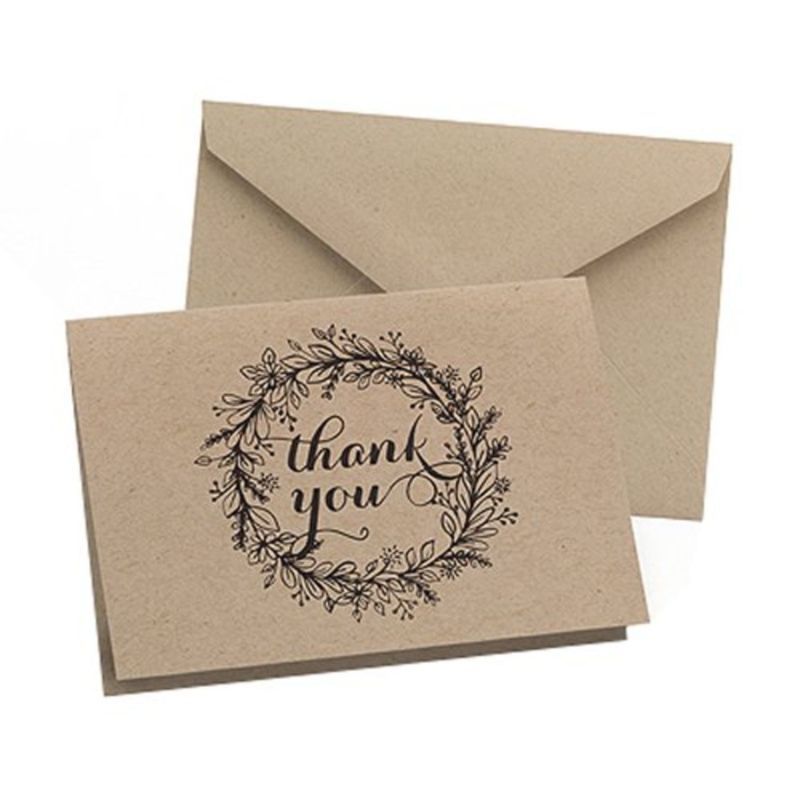 Getting Started
When you write your thank you notes, you don't have to be fancy. Even a few lines using a general script like this:
Dear ______________,
Thank you for __________. I'm so appreciative of the way you ________________. I'm so glad you share your special __________ with the world.
Kind regards/Love/All the best/In gratitude,
________________
You can use simple
thank you stationery
or even
postcards
. I like using Project Life 4x6 cards to write my note on and then tucking in a Starbucks gift card so the person can buy themselves a treat.
The act of saying thanks and the kindness behind it is what matters. Here are 10 people to start with:
Mail Carrier
Come rain or sleet or snow, your post carrier delivers post to you all year long. They walk from house to house in the heat and brave the slippery walkways in the winter. You can put a simple note of thanks in your postbox addressed to your post carrier to let them know how grateful you are.

Also, the next time you see your post carrier, ask for their name. I love being able to open the front door and say, "Thanks Ray!" to my postman after he drops packages off at my front door. It is so clear that this simply act of gratitude makes his day.
Someone Who Helps You in Your Everyday Errands
From your favourite barista to the checkout clerk who helps you at the grocery store, notice the people you connect with again and again as you run errands in your daily life. Ask them their names. Shower them with a little gratitude.
Those Who Serve and Protect
It doesn't take long to write a simple note to say, "Thank you for the ways you make our world a safer place" and drop it off at your local police station or fire station. You will make them so happy with this little gesture.

You can also send a note of support and gratitude to a deployed soldier. Operation Gratitude sends care packages and gives directions on their website about how to send letters. Think about the joy you'll bring to someone who is far away from his or her family.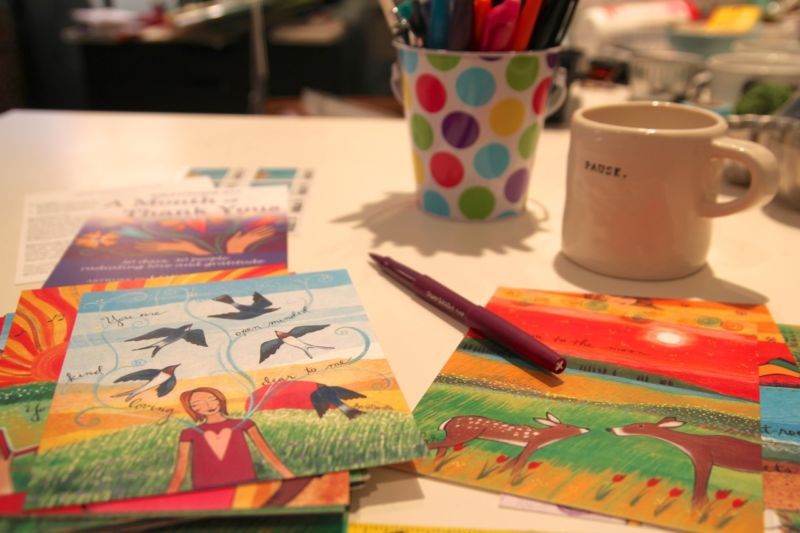 Service Providers
One of my favourite gratitude stories is from my friend, artist Lori Portka (her artwork is in the photo above). She painted 100 paintings of gratitude for 100 people in her life. One of the paintings was for her mechanic because he always makes her feel like she can trust him when she has to take her car in. I love this!

People need to be told why you appreciate them and how they make you feel when they do their work in the world. Lori's example has made me think about everyone from my hair dresser who always makes me feel good about myself to my dentist who invites me to stay calm when I'm stressed about being there to the waitress at our favourite breakfast place who is always so sweet to my daughter.

Notice the service providers in your life who make the world a better place and tell them thank you.
Parents
Send your parents a little love in the post. One thing I've learned again and again -from my own parents, my experience as a parent, and from my friends - parents love being shown a little bit of gratitude. And as awesome as it is to show them love on
Mother's Day
and
Father's Day
, there's also something beautiful about remembering to say "thank you" throughout the year. Trust me, even an email right this very minute if that's all that you have time for will brighten your mum or dad's day.
And don't forget those in your life who are parental figures or the step-parents in your child's life. "Parental figures" is a big category, and those in it would love to hear from you.
Teachers
From your child's teachers to a teacher you had years ago who changed your life, sharing a little gratitude with the teachers you've known is such a beautiful idea. Teachers also buy so many things for the kids in their classrooms, so gift cards to art supply shops are a great thing to tuck inside your thank you note.
Caregiver
Babysitters, nurses, doctors, and those who take care of loved ones on a daily basis or when we're sick fall into this category. When my daughter had surgery as a baby, we bought pizza for all the caregivers on her floor. Sometimes I wish we did it every year on the anniversary of her surgery. The reality is though as thoughtful as a gesture like that is, a simple thank you note will be a much-needed reminder to the caregivers your know that their work in the world matters.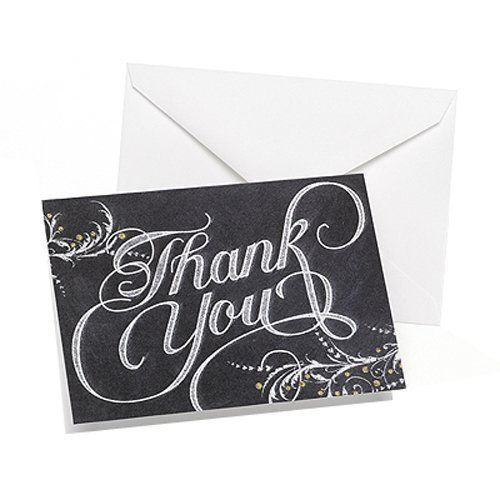 Friends
Show your friends some love, and send them some snail mail to say thanks. Notice the ways they make your life brighter, and let them know. Writing a friend every week would be an awesome practice - you could even reach out to friends you've lost touch with or friends from your childhood and let them know how they've impacted you over the years.
Person in Public Office
No matter your political affiliation, there is probably someone in office - from your local council person to MP - who you feel a connection with. It's easy to do a quick search online for their office address. Drop them a line and say thanks for doing what they do.
Librarian
This is the part where I say: If you don't know a librarian to say "thank you" to, it's time to get to your local library and start checking out books and connecting with the super knowledgeable folks just waiting for you there. Supporting your local library is such a good thing to do. It can be a perfect after school or Saturday afternoon activity for your family too.