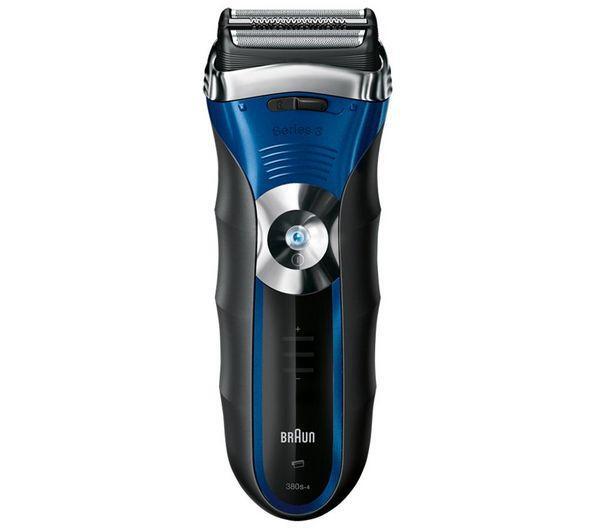 The shaving industry is extensive, and also in theory, infinite as men will always desire, and sometimes be required to, appear clean shaven. Because of this, many manufacturers have developed all sorts of men's shavers at differing prices with varying features and designs. This can make it difficult when coming to decide which model to purchase.
This guide will look at some of the pros and cons of men's razors that can help with this decision. It will also look at where to buy from and concentrate on eBay in particular, a website that can offer shavers at prices lower than can be found elsewhere. It also allows you to browse through models from different brands and price ranges in the same place, making your online shopping experience easier and quicker.
Main Types of Men's Shaver
Before making a purchase, it will be beneficial to know the different options men have available to them. The table below highlights the main groups that men's shavers can fall into.
| | |
| --- | --- |
| Type of Shaver | Description |
| Straight | Straight razors were the earliest form of modern razor that were most commonly used before the 20th century. They have a sharpened blade, usually foldable into the handle on a pivot, which is used to carefully remove hairs. They require skill to sharpen the blade and also use against the skin without cutting. |
| Safety | As time progressed and as safety became more of an issue, razors were developed that became less dangerous to use. These safety razors incorporated a protective part to act between the blade and the skin. A longer handle was also developed to help with manoeuvring the shaver. |
| Electric | The most modern types of men's shavers are the electric versions that come with an automatically rotating blade. They come with safety features already integrated into their system for a quick and easy shave. They can be powered via a mains system or also through rechargeable batteries. |
Disposable/Reusable Shavers
As well as these main types of razor listed in the table above, there is also the option to choose between shavers that can only be used a small number of times (sometimes even just once) and those that are reusable.
Disposable razors, or wet razors as they are sometimes known, are often quite simple devices that usually come in multi-packs. They are intended to be used a small number of times until a new razor is needed and they work best with water or shaving foam. An example of disposable razors is the Bic range, which comes with varying numbers of blades, or the Gillette Blue set.
Reusable shavers are at the higher end of the market. These are razors where the blade head is attachable to the handle so that new, separate blades can be added afterwards if and when necessary. An example of these is the Gillette Mach 3 or Wilkinson Sword Hydro 5 sets. In addition, men's electric shavers are reusable but do require some maintenance from time to time, even if this is just blowing or washing away lingering hairs.
10 Tips for Buying Men's Shavers
Now you are more familiar with the different types of men's shavers on the market, this section will look at some of the specific considerations that help when picking out the most suitable model.
1. The first aspect to consider is how often you actually need to shave. Some men's facial hair grows back thicker or more quickly than others and requires regular attention. A more advanced razor will be most suitable for these people. Leading brand shavers with additional blades such as the Gillette Fusion range will be appropriate to tackle increased amounts of facial hair.
2. Also think about how many times the razor will be used. Some people who need to shave every one or two days will generally require a more efficient razor than those who don't. Deciding between reusable or disposable is a choice for the individual but having to go out and buy new razors every so often is a problem that can be avoided with an electric version.
3. On what sort of skin will the razor be used? Men's skin can react in different ways to certain shavers. Some electric versions are designed for use on dry skin for example, without the need for creams or shaving foam to be applied beforehand. More recent innovations have seen some models come with lubricating strips of Aloe Vera incorporated into the razor to sooth the skin whilst shaving.
4. The general comfort of the shaver is perhaps the main aspect to look at; this will only become obvious with experience of different models however. Some people get into a habit of using disposable razors rather than electronic ones and vice versa. Either way is equally fine depending on your personal preference.
5. Electric razors will require less effort during the shaving process and are designed to simply glide over the skin, removing the hairs as they go along. Although many are waterproof , they don't necessarily require water or shaving foam/gel on the skin prior to shaving. Some people can find them tricky to manoeuvre across the skin however, and some poorer models require numerous efforts to remove hairs effectively and sometimes can irritate the skin.
6. For electric shavers there is also the choice between rotary razors and foil ones. Rotary ones include two or three rotating blades that are designed to move with the contours of your face for an extremely smooth shave. Remington has produced a range of rotary shavers that cater for the UK market. Electric foil shavers only have a singular blade but are still effective when tackling tricky or thicker hairs and have a more traditional look.
7. Some men's razors come with full shaving kits. These can include hair trimmers of varying lengths and even nose clippers. For those with low-maintenance hairstyles who style for themselves, this may be an efficient option to invest in.
8. Some gentlemen in particular types of work or perhaps in the armed forces are required to be clean-shaven. For those who need a smart appearance it may be necessary to look at the top end of the market for a guaranteed ultra-close shave.
9. The weight of the razor and comfort of handle is another aspect to consider. Of course, they won't be too heavy to pick up but some larger, electrical models may feel weighty if used for longer periods of time. Also, there may possibly be an imbalance of weight between of the handle and head of the shaver that can make the shaving process less comfortable.
10. The cost of men's shavers should also be thought about carefully before coming to make a purchase. Disposable safety razors will cost less than electric models, but over a long period of time may actually end up being more expensive. Also, buying a popular brand name model, such as the Gillette Mach 3 for example, will only need you to buy replacement blades which are readily available, rather than a whole new razor. This can save money over time.
Using eBay to Buy Men's Shavers
eBay has thousands of men's shavers listed on their website due to their necessity in everyday life. They range from low-quality single razors to full on electrical kits, and are listed in both the Auction and Buy It Now formats. Some sellers will have listed their shavers as Best Offer items also, which allows potential buyers to make bids at rates that can be accepted for lower than the average rate.
When coming to use eBay, it is preferable to look through the most relevant category to make narrowing down the listings easier. In this instance, men's shavers will appear within the ' Hair Removal ' section of the 'Health & Beauty' category.
Within this category, the menu bar on the left hand side provides the chance to select from the potential listings where the most suitable razors can be found. For men's razors this will apply to the following sections:
- ' Clippers & Trimmers '
- 'Electric Shavers'
- ' Razors & Blades '
- 'Shaving & Grooming Kits'
Searching for a certain product series is also possible when using this menu, along with the desirable price range and condition of the shaver.
Alternatively, to search for a specific men's shaver type a term into the keyword search bar such as ' Wilkinson Sword Quatro ' and review the results.
Conclusion
Men's shavers are an important part of the daily routine of most males in the UK so deciding on which type is a decision to make carefully. Many razor designs can be purchased for under £10, especially if looking on eBay for potential deals, these will be perfectly usable on a consistent basis although leading reusable models may suit your lifestyle better.
When using eBay, remember to read the item's description carefully and to check out the history of the individual who is selling the shaver. This will allow you to complete the transaction with confidence.