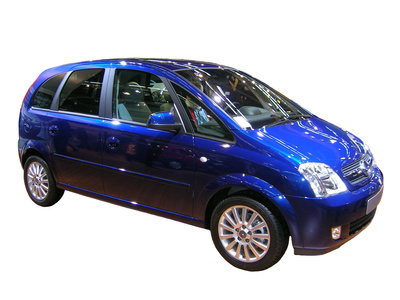 Whether taking the kids to football practice or music lessons, or carrying gear for weekend camping excursions, an individual looking for a dependable multipurpose vehicle to carry people and cargo can benefit from purchasing a Vauxhall Zafira. A new Zafira, however, may not fit into the budgets of everyone who wants this car. One solution to get the benefits of the Zafira without paying a premium for it is to buy used instead of new. Buying a used Vauxhall Zafira can be a challenge, though. Fortunately, potential buyers can follow some tips to ensure satisfactory buying experiences.
Tips specifically for buying a used Vauxhall Zafira as opposed to other cars help familiarise consumers with the Zafira. General tips for buying a used car helps consumers afford used Zafiras. If consumers are knowledgeable about used Vauxhall Zafiras and are savvy about buying used cars, they can expect to find great bargains on the cars of their choice.
Tips for Buying a Used Vauxhall Zafira
Familiarity with the Vauxhall Zafira is important to successfully purchasing a used car. Consumers should prioritise the Zafira features they want, research the Zafira model years and trims, read reviews, gather pricing information, and find out where they can buy a used Zafira. By equipping themselves with this information, consumers can know what to look for in a used Zafira and where to find one.
1. Prioritise Features
There have been numerous generations of Vauxhall Zafiras and different trim levels across multiple model years. This means that those looking for a used Zafira have a wide range of features to choose from. Potential buyers can quickly target the specific Zafira they want by prioritising the features they are looking for. Choosing engine type, fuel type, and interior features helps consumers create a list of the Zafira model year and trim that meet their specifications.
Engine Type
The Zafira has featured numerous types of engines over the years. The engine can also vary a great deal from trim to trim within a model year. Many model years in the second Zafira generation from 2005-2010 offered either an engine as modest as the 1.6 Twinport that registered 104 horsepower at 6,000 rpm or one as powerful as the 2.0 Turbo and capable of 237 horsepower at 6,000 rpm. The more powerful the engine, the more a used Vauxhall is likely to cost, all other factors being equal.
Fuel Type
Vauxhall has also offered engines for the Zafiras that run on petrol fuel and ones that take diesel. Petrol-fuel engines tend to be less expensive, and petrol fuel costs less at the fuelling station. Diesel-fuel engines , however, are usually more fuel efficient. This can save consumers on fuel costs over the long term.
Interior
The interior features that come standard on a Vauxhall Zafira vary from year to year and trim to trim. Consumers must think about which of these features matter to them. Something like a navigation system is easy to add if a used Zafira does not include one. Other interior features, such as leather seating, may be more costly to install.
2. Research Zafira Model Years and Trims
Once consumers know which features they want in a used Vauxhall Zafira, they should research the available model years and trims to find out which cars have these features. It is also important to be aware of the features that can be added via purchases of aftermarket parts and accessories. Consumers can, for example, boost a used Zafira's engine power by adding a turbocharger . Having a firm grasp on the available features for model years, trims, and aftermarket additions helps consumers settle on the right used Zafira.
3. Read Reviews
Reading reviews helps potential buyers familiarise themselves with the Vauxhall Zafira. They can trace the development of the model from its inception to more current model years and decide which model years offer better value than others. Reviews can also help set consumers' expectations for the experience of owning a Zafira by making them aware of parts that are likely to require replacement after a number of years.
4. Gather Pricing Information
Having solid pricing information helps one pay a fair price for a used Vauxhall Zafira. Pricing for used cars is generally based on the model year, trim, odometer reading, and the car's general condition. Consumers can get this information from printed price guides and a handful of online markets for used cars.
5. Find Used Vauxhall Zafira Sellers
Once consumers have a solid idea of which used Vauxhall Zafira they want and how much they can expect to pay for it, they can start looking for used car sellers. Sources include Vauxhall dealerships, general used car dealerships, classified ads, and online car auction markets. Connecting directly with people selling their own used Zafiras can save consumers money, though there is often less possibility for recourse in case of an unsatisfying buying experience.
General Tips for Buying a Used Car
Following a few general tips for buying a used car, such as considering ownership costs, researching financing options, asking for vehicle history, inspecting a car, and negotiating, helps consumers make a solid-value purchase of a used Vauxhall Zafira.
6. Consider Cost of Ownership
The cost of owning a used Vauxhall Zafira does not stop after a buyer purchases the car. Owners of used Zafiras must continue to put money into their vehicles if they want to keep them on the road and in decent condition for possible resale later on. A used Zafira may require more frequent maintenance than a new one, so consumers should have a solid source to turn to for parts and accessories. Consumers should be happy to learn that insuring a used car is generally less expensive than in the case of a new car.
7. Research Financing Options
Many consumers may believe that financing is only available for new cars, but it is also possible to secure a loan for a used car as well. Consumers who prefer to use financing to purchase a used Vauxhall Zafira should shop around to find favourable interest rates. The lower the interest rate is on an auto loan, the less money a consumer pays for a used car.
8. Ask for Vehicle History
Used car sellers are not required to provide vehicle histories for the cars they sell, but it is wise for consumers to request them. A vehicle history report compiles information from reporting agencies about major repairs to a car, problems with the car's title, and a handful of other matters than can affect a car's value. This information is important for confirming that a car meets the description that the seller has provided.
9. Thoroughly Inspect the Car
Potential buyers should take extra care to inspect a used Vauxhall Zafira they are interested in purchasing. They should start by taking time to walk around the car and look for exterior dents and scratches. Next, they can inspect the interior for damage to the upholstery and dash. Potential buyers can then look underneath the car to make sure it is not heavily corroded. After that, it is time to test drive the used Zafira. There should be no problems with the acceleration, braking, or handling that cannot be fixed. Finally, potential buyers should look under the bonnet. Purchasing a used car, only to have an important part break down a few weeks later, can make a buyer feel like he got a raw deal. Those who are not familiar with the parts under the bonnet may want to hire a professional mechanic for this part of the inspection.
10. Be Prepared to Negotiate
Negotiation is a standard aspect of buying a used car. Consumers should realise that many used car sellers, be they professional dealers or car owners selling their own vehicles, are not intractable on their asking prices. Price shopping helps consumers get an idea of the market for a used Vauxhall Zafira and settle on a fair price with sellers.
How to Buy a Used Vauxhall Zafira on eBay
You can buy a used Vauxhall Zafira from a Vauxhall dealership, a used car dealership, or from classified ads. There is also a large selection of used Zafiras for sale on eBay. It is easy to find the car you want on the site, and you can evaluate sellers to make sure you are buying from a reputable person.
Begin your for a used Vauxhall Zafira from any eBay page with the search bar. Use " Vauxhall Zafira " as your search term, and choose the category related to cars for sale when eBay returns the results. Choose the "used" option from the Condition menu, and you can then specify other preferred options such as model year and fuel type. Using these filtering options, you can quickly hone in on the used Zafiras that meet your specifications.
You can evaluate those selling used Vauxhall Zafiras on eBay by checking their feedback.. This collection of comments and ratings that other buyers have left for a seller is available by clicking on the seller's username on the listing. You can use this information to determine how likely you are to be satisfied buying your used Zafira from a particular seller.
Conclusion
The Zafira has a reputation as a dependable multipurpose vehicle with plenty of interior space. It represents solid value when bought new, and it can be an even greater bargain when purchased used. There is often less peace of mind, however, in buying a used Vauxhall Zafira than in buying a new one. Consumers may need to do a little extra work to ensure that they come away satisfied with the used Zafira purchased. Following the tips listed above should help them in this regard.
These tips aim to educate consumers about used Zafiras, including the market for them. They also prepare consumers for the process of buying a new car. eBay is one of a few markets where potential buyers can find a used Vauxhall Zafira, and learning the basics of buying on the site helps consumers shop with confidence. With the right preparation, one should find it easy to get behind the wheel of a quality used Vauxhall Zafira.