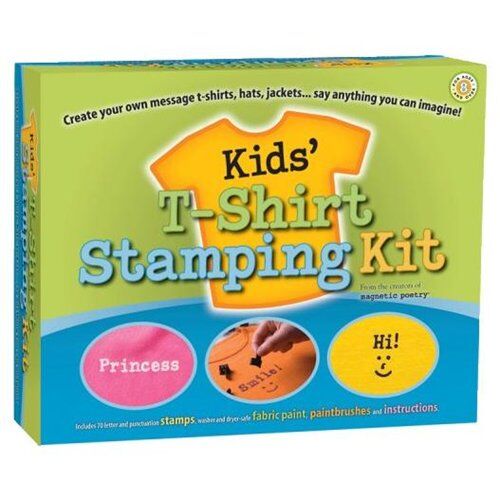 T-shirts are a staple in the wardrobes of most women. Whether they are worn on a daily basis or they are collected from various events, women usually have several T-shirts hiding in their closets. Once a woman outgrows a shirt or it becomes worn out, she might throw it away, donate it to a used clothing shop, or turn the shirt into dishrags. However, though its life as a T-shirt may be over, a woman can still enjoy several more years of wear from her favourite T-shirt by transforming it into something new.
A woman doesn't have to have any special skills to upcycle a T-shirt. In fact, most upcycled T-shirt items require only a pair of scissors and less than half an hour to construct. Those who are crafty, or brave, can venture into some of the more challenging T-shirt projects that require sewing. No matter what a woman's skill level, there are numerous things that she can do to transform her old T-shirt into something completely new. While an old T-shirt can be transformed into another item of clothing or a fashion accessory, women should look beyond its original form to see how versatile and useful this old garment can be. With these simple T-shirt transformations, women might be inspired to shop for used T-shirt s just to see what they can come up with. When looking for T-shirts and supplies to upcycle T-shirts, shoppers will find everything they need on eBay.
1. Make a New Top
Making a new top or shirt out of an old T-shirt is perhaps one of the most obvious transformations. T-shirts have a casual look that is not appropriate for most occasions. Additionally, the loose fit of old T-shirts don't flatter the bodies of a lot of women. Making a tank top out of an old T-shirt is perhaps the simplest top to make, because no additional materials are needed. In order to do this, a woman just has to cut the sleeves off around the seams as well as cut the collar off of the shirt all the way around. The collar should be cut lower in the front than it is in the back. While it doesn't need to be extremely low cut, the wider and rounder collar can be flattering on a lot of women.
2. Make a Dress
Making a dress from a T-shirt is another popular choice. There are many different patterns and styles that women can experiment with. Those who are less skilled with sewing might opt for a simple sleeveless dress. This can be made using the method mentioned above. The difference is that a much larger shirt should be used. Once the sleeves and collar have been cut, a woman can add a belt around her waist to show off her shape. The sleeveless sundress does not require many other supplies. Women just need to gather an oversized shirt, a belt, and a pair of fabric scissors. She can alter her look depending on the size, colour, and placement of the belt.
3. Make a Skirt
An old T-shirt can be transformed into a unique and trendy skirt in just a matter of seconds. To start, the seam from the collar of the shirt to the sleeve on each shoulder needs to be cut. This becomes the waist of the shirt. The openings for the sleeves are stitched closed then pushed inside the shirt to create pockets. The skirt is now ready to wear, and a tie or snaps can be added around the waist for a more secure fit. While these skirts can be made with plain T-shirts, the use of a graphic or printed T-shirt can create a fashionable one-of-a-kind look that is sure to stand out.
4. Make a Small Purse
If the old T-shirt is too small or is too worn out or stained to wear, women should consider transforming them into small purses. This is done by cutting a rectangular shape out of the shirt, starting the with shoulders. The collar and the shoulders should remain intact and will serve as the opening of the bag. The shirt is turned inside out so that the three sides can be sewn closed. When it is opened the correct way, a bag with an opening at the top is created. String, wire, fabric strips, and other recycled materials can be used to create straps of various lengths. To make a stronger purse, women can use two layers of fabric instead of just one on each side. For decorative purses, women can use graphic tees or sports T-shirts to create an interesting design.
5. Make a Reusable Grocery Bag
Heavyweight cotton T-shirts are a great material to use to create reusable grocery bags. The larger the shirt, the larger the bag will be. Heavyweight cotton shirts are ideal because they are strong and can carry a lot of weight. Additionally, these grocery bags are easily washable and last a long time even after several washes. Shoppers can avoid using wasteful plastic and paper grocery bags by creating these bags.
To create a reusable grocery bag, the sleeves and the collar should be cut away. The shirt is then turned inside out and the bottom of the shirt is sewn shut. Once the T-shirt is turned right side out, the grocery tote is complete. The excess fabric left over from the sleeves can be stitched to the bag to create pockets to hold small items if desired.
6. Make a Necklace
Wearing multiple long necklaces is a popular style for many women. This accessory can be made in just a few minutes using an old T-shirt. To make this fun necklace, the shirt needs to be laid flat and cut the fabric into strips across the body. These narrow strips are then stretched so that they curl under slightly. A small tie or piece of string is then wrapped around the group of strips so that they are held together. If a graphic tee, multicoloured tee, or even two differently coloured shirts are used then the design will be much more interesting.
7. Make a Bracelet
Women who want a bracelet to match their new necklace or who would rather have a smaller piece of jewellery can make a bracelet from an old T-shirt. The shirt needs to be cut into several thin strips. These pieces of fabric can then be braided and tied together in interesting patterns and designs. The ends are then tied together to fit around the wrist. If long enough strips are used, women can also craft headbands in a similar fashion.
8. Make a Quilt
People who have several T-shirts that have been collected from various occasions or have some significant meaning might be looking for a way to preserve them without storing them in boxes. A quilt can be constructed by making squares or patches from the designs on the shirts and then sewing them together. These can be attached to a soft cotton backing to create a warm and cosy quilt. The size of the quilt can vary depending on the number of T-shirt blocks that a person has.
9. Make Nappies
Parents who are looking to use cloth nappies instead of disposable ones can lower the cost of the investment by making their own. T-shirts are made from a soft fabric that is very absorbent which makes them an ideal choice for use on baby's bottom. To create nappies, the T-shirts should be cut into uniform rectangular shapes. The size needed depends on the size of the baby. With the help of a sewing machine, these rectangles are sewn together with about six or seven layers. Once sewn together, the nappies are ready to be placed inside the nappy cover or pinned to the baby.
10. Make Dog Toys
People aren't the only ones who can have fun with upcycled old T-shirts. There are several items that can be made for dogs to enjoy as well. An easy toy to make is a cloth dog bone. The T-shirt needs to be cut into several thin strips which are then twisted and braided together. Two large knots are tied at the end to make a bone shape. The thickness of the bone can be adjusted by adding more strips of fabric.
Shopping for Old T-Shirts on eBay
eBay is an online marketplace that has millions of T-shirts to choose from. Whether looking for a graphic tee or a solid coloured T-shirt, eBay has it all. To find T-shirts quickly and easily, enter keywords into the search bar located on each page to describe the T-shirt that you're looking for. For instance, if you're looking for used graphics T-shirts, you would simply type the keywords "graphics T-shirts" into the search bar. On the results page, you can sort the listings to only show listings for used shirts. You can sort the items by price or narrow down the number of results by selecting the shirt's size, colour, or other options. If you are looking for something specific, then use the Advanced Search feature to bring up a more focused set of search results. The seller will specify the buying method in the item description. There are two buying methods: auction and buying the item at the list price. Auctions can be exciting, and you can often pick up shirts for much less than if you paid the list price. However, there is the chance you could lose out to a higher bidder.
Conclusion
Old T-shirts are garments that most people have taking up space in their chest of drawers. Rather than throwing them out or turning them into rags, women should consider transforming them into something completely new. The possibilities of what an old T-shirt can become are endless, and just because it might not be appropriate for wear as a shirt anymore does not mean that it doesn't have a lot of life left in it. T-shirts that are still in relatively good condition can be altered into other garments such as tops, dresses, and skirts. T-shirts that have holes or show too much wear can be turned into other fashion accessories, quilts, nappies, and even dog toys. Most projects require few materials, a short amount of time, and very little skill. Transforming a T-shirt is a quick, easy, and creative way to turn trash into treasure. Whether shopping for items to upcycle a shirt or shopping to T-shirts to use to make new items, shoppers can find a huge selection of shirts and supplies on eBay.