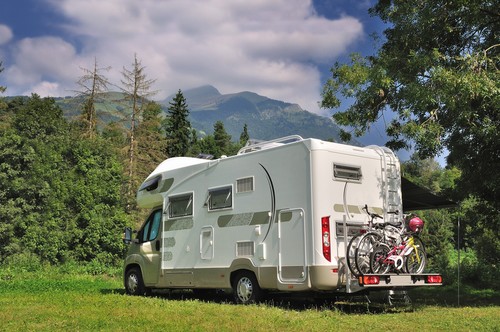 When it is time for a holiday, many people truly enjoy the experience of travelling the countryside with a caravan. It is a great way to spend time with loved ones, enjoy some much-needed rest, and see new places from new perspectives. Caravan owners have the luxury of enjoying this experience whenever they have the whim.
On the other hand, those who hire the caravan for the holiday typically have the peace of knowing that many of the caravanning essentials may already be on board when they pick it up. Some companies even include a nice list of things to bring along with the contract paperwork. Also, look for a list of items they keep on the caravan. If one is not included, ask for one.
Regardless, some essential items should not be left behind when heading out on this type of adventure. These are items that both caravan owners and those who choose to hire should keep in mind when planning for any trip. Leaving home without these items may not mean disaster, but it may certainly mean the trip is more difficult than a holiday should be.
1. Linens and Towels
When hiring a caravan, the package often includes many of the basic items, such as kitchen necessities, but it is wise not to assume linens are included. They often are not, so be sure to bring enough bed linens and towels for everyone for the length of the holiday. Sleeping bags work well, but many people prefer a sheet under them. These items may require quite a bit of space in order to stow them away, especially the towels, so bring as few as possible and consider the need to do a load of laundry midweek.
2. Torches
Even when camping in a caravan, situations often arise when a torch is necessary. It is beneficial to have one along on an evening hike, and they are very handy for nighttime walks in the campground. At times when the caravan is not connected to electricity, a torch can be invaluable. Even if it seems there may never be a need for it, be sure to bring along at least one. Many families enjoy having one for each camper. They are small, easy to pack along, and most young people particularly are particularly thrilled to have one on hand.
3. Extra Batteries and Chargers
Extra batteries are important to have along, not only for the torches, but also for any other electronics the family considers necessary, such as cameras, kitchen gadgets, and any battery-operated games. As with many items, purchasing extra batteries from shops that are local to the campsite may prove to be very expensive, so purchase them beforehand, and avoid the extra cost. Also, be sure to pack the chargers for any items that may require recharging well on holiday. This includes phones, tablets, and laptops.
4. Camera and Binoculars
Forgetting the camera means losing the opportunities to memorialise the trip, something that is very important for many families. Consider bringing more than one camera, so the trip may be photographed from several perspectives. Also, having more than one means there is a backup if one is unfortunately misplaced along the way. There are many things to take pictures of and to see from a distance, so do not forget the binoculars either.
5. Personal Belongings
Every person going along on the trip needs to bring their own clothing and personal items, including toiletries, medications, extra eyeglasses, sunglasses and any diet specific food. Depending on the size of the group and the size of the caravan, it may be necessary to pack light. A good way to do this is to have everyone pack in a specific size bags or backpacks. However, keep in mind that comfort is an important part of holiday for many people, so try to make room for as much as possible without overloading the accommodations.
6. Entertainment and Sports Equipment
Holiday means enjoyment, and for the most part the adventure of caravanning is quite enough to ensure that. However, unique situations always come up, and many families enjoy bringing along games to play during the quiet times of the holiday. Some good choices would be a simple deck of cards, travel game, and family favourites.
For many families, sports and high-energy, outdoor activities are an important part of the holiday, so do not forget these important items. Consider choosing items that are lightweight, do not require much space to store, and that do not have many pieces. Also, do not forget the fishing rods and gear.
Depending on the accommodations, packing along a portable DVD player and films may also help fill the time when weather and such make other caravanning activities difficult. And, of course, reading materials are perfect for by the pool, at the beach, or rainy afternoon on a bunk. Good choices are currently popular, age-appropriate novels and magazines that focus on the interests of the individual family members.
7. Necessary Kitchen Equipment
If hiring a caravan, it likely includes most of the necessary dishes, flatware, and kitchen gadgets. However, some things go missing easily and are necessary to have on hand for most meals. In general, be sure to have enough dishes on hand for everyone to eat off, as well as a can opener and matches, as these items are necessary and are also commonly forgotten.
8. Important Toiletries
Regardless of whether the caravan is hired or owned by the family, some basic toiletries are very important to have on board before heading out. These are items that many people often forget, and they can be very expensive if purchased local to the campsite. Remember these in order to avoid the need to pay those high prices, as it is simply impossible to go without many of these, especially toilet paper. The following is a brief list of general toiletries that everyone in the family may need during the holiday:
* Toilet Paper
* Sunblock
* Insect Repellent
* Air Freshener
* Wet Wipes
Next, is a list of personal items that each individual should remember to bring along:
* Toothbrush
* Toothpaste
* Deodorant
* Personal Medications
* Lip Balm
* Shampoo and Other Hair Products
* Hair Brush
9. Lounging Items and Inclement Weather Gear
Of course, a very important part of a holiday is relaxation, so remember to bring along the items necessary for comfort when lounging around. These may include a picnic blanket, sun umbrella, fan, sun hat, and lounge chair. When preparing, avoid assuming that the weather will always be nice through the holiday. Be ready for anything by remembering rain gear, umbrellas, and boots.
10. Necessary Tools
Caravanning generally means seclusion away from conveniences, so if anything goes wrong, it is important to have the necessary tools on hand to repair it. These include such things as a tyre gauge, air pump, basic toolkit, and emergency equipment. Also, remember all tools that are necessary for setting up the caravan or any other accessory or equipment.
11. Guides and Maps
Every holiday is better when everything goes smoothly and according to plans. Maps of the area and tourist guide can be priceless when making those plans. Because caravanning is different from normal driving, most drivers enjoy choosing their routes before heading out, avoiding roads with many sharp turns. Guides to the area show points of interest that the family will not want to miss. Maps may be purchased or printed from online, but should be paper maps so that a poor Internet connection does not hinder using them. Many guides are also available online.
Buying Caravan Holiday Essentials on eBay
Many of these caravan holiday essentials are easy to find at the local grocery store or supermarket. Great bargains, however, are easy to find on eBay, where eBay sellers, offering a great value, regularly list many of these items. When preparing for a holiday, most consumers are rushed for time and concerned with making sure everything is ready when necessary.
By shopping on eBay, these consumers can do the shopping from home, instead of having to rush all over town. Also, all of the items are shipped right to their doorsteps, allowing them to open the shipping boxes and quickly pack the items for the trip. When shopping on eBay, find all the items you are looking for by using keywords in the search engines on eBay's main page. For instance, when looking for torches, enter " torches " into the search box. This returns a large number of listings to choose from. To narrow the number of listings, look for options that limit the results to features or brands you are most interested in.
Conclusion
For many people, a caravan is the perfect holiday accommodation, allowing families and friends to enjoy long hours together in remote locations. Whether the family owns the caravan, or they are hiring one, it is important to make sure that the packing list includes all of the essentials that ensure the joyful holiday. Driving off without somebody's medication, the matches to start the cook stove, or games to play when things are quiet can equate to frustration. This, of course, is important to avoid when on holiday.
When going on a caravan holiday, be sure to consider all of the essentials that are important for the family. Do not leave behind necessary tools, kitchen equipment, or toiletries. Be certain that everything has enough batteries or the necessary charger and that the camera gets packed on board as well. By making sure that all of the essentials make the packing list, the holiday is sure to be a success.