A 12-volt circuit breaker provides users with protection from marine, home, and automotive electrical malfunctions. The circuits diffuse unexpected surges in power that can cause property damage. At the lower end of the capacity range, 12-volt breakers require buyers to consider a number of buying factors before they make a purchasing decision.
Types of Circuit Breakers

Manufacturers construct three primary types of circuit breakers, with each type featuring slight design nuances that further differentiate the circuit breakers. Type 1 circuit breakers automatically reset the circuit as the internal breaker components cool. Referred to as trip and hold breakers, type 2 provide users with a modified reset, which means the breaker remains tripped until all power drains from the breaker. Type 2 breakers provide the best safety benefits. Users need to reset type 3 circuit breakers manually by pushing a button or pulling a lever located on the breaker.
Load Capacity
Buying a new electric circuit breaker requires homeowners to determine the amp size needed for the the total circuit load. Most circuit breaker manufacturers place a safety rating at about 80 per cent of the maximum load. For example, homeowners can operate mobile appliances at 12-amp rate on a 15-amp circuit breaker. Most mobile appliances clearly present the safety rating on the top of the units. However, larger, more permanent appliances, such as air conditioning systems and washing machines require dedicated circuits.
Safety Tips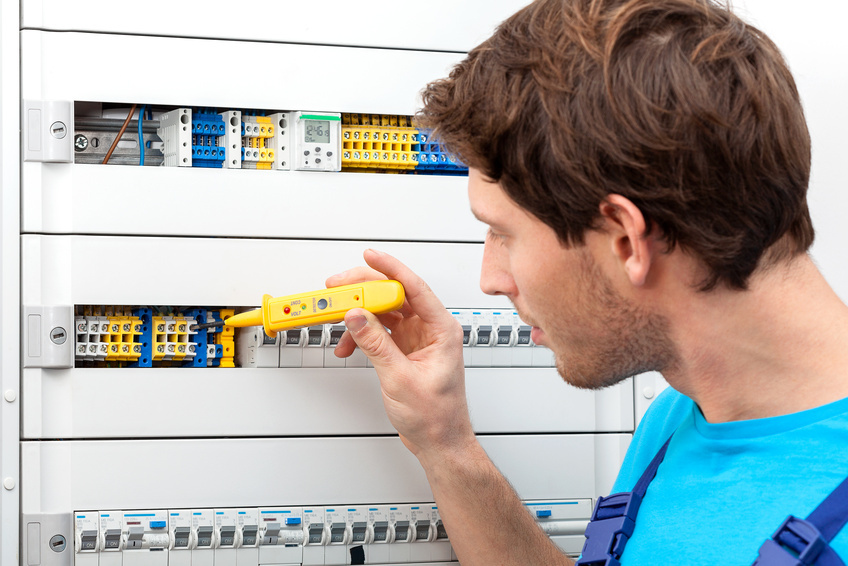 The installation of a new electric circuit breaker requires homeowners to acquire one or more permits and ensure they closely follow local building codes to promote safety. Any circuit breaker purchased should match the wiring, load requirements, and breaker panel type. The manufacturer should include detailed installation instructions that feature safety pointers. Many circuit breaker manufacturers list the proper tools to use that decrease safety risks. Homeowners should consider circuit breakers that include an installation video that clearly demonstrates the steps to take for avoiding safety issues.
Avoid Used
The electrical system developed within a home requires homeowners to consider purchasing new circuit breakers. Used circuit breakers typically display some level of wear on the frame or on one or more corners. Although external wear does not indicate internal flaws, used breakers typically only function for a predetermined period set by the seller. Avoid 'as is' breakers, since the term means buyers do not receive any assurance that the breaker operates properly. Quality supersedes budget when it comes to choosing the right circuit breaker.