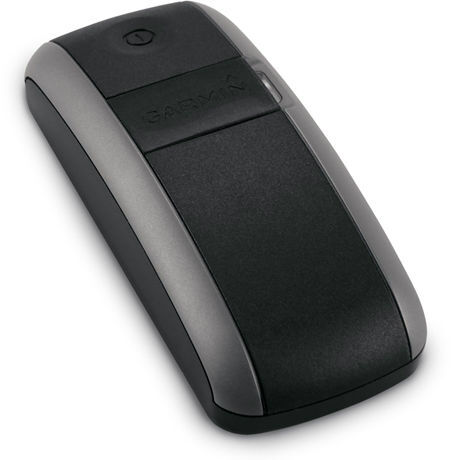 Global positioning systems, or GPS, are extremely popular devices maintained in both private and commercial vehicles. They operate via satellite technology, making it possible to track one's whereabouts during on-the-road travel, even in rural areas, or to locate destinations along one's journey.
As the use of privately owned GPS systems has increased in popularity, a number of accessories have cropped up on the market. Many of these accessories make life easier for the GPS user by providing alternative charging options or holding the system in place during travel. There are also special applications, protective cases, and unique software systems to customise a GPS setup.
Not every GPS system, however, works well with every vehicle, and not every accessory is compatible with every existing GPS. The online auction site eBay offers a wide selection of GPS devices and compatible software. To find the right match, it is important for consumers to know what type of GPS and what type of accessory can provide the maximum benefit. It also helps to know which accessories can work well with existing GPS equipment.
1. Is the Accessory Compatible with the Existing GPS?
A GPS accessory is not necessarily compatible with every GPS set-up. When it comes to selecting an accessory, it is vitally important to ensure that it can function properly with one's existing device. If not, then the consumer must be prepared to purchase a new GPS to accommodate the accessory. Although the average price of GPS devices has been dropping, it generally makes better sense to opt for the less expensive option of finding the right accessories for a given device, rather than buying a device to fit a new accessory.
Generally speaking, it is recommended that a consumer stick to GPS accessories made by the same company that designed the GPS. Though some accessories are considered universal, they are a riskier investment than those that were designed specifically for a device. There are also other benefits to remaining brand-loyal in this case. Accessories are more aesthetically pleasing when specifically designed for a certain make or model of GPS. Also, major GPS manufacturers provide high-quality products. On the other hand, makers of aftermarket, universal accessories are often relatively unknown.
Portable GPS navigational devices have been on the market for quite a while, so it is also important to ensure that an accessory can work with the specific model of GPS in question. Over the years, manufacturers tend to switch up components of electronic devices as newer technology becomes available. As a result, an AC adapter from a 2002 TomTom Navigator may not be compatible with a newer version of the Navigator or a TomTom Via 125.
For items that are designed to fit multiple GPS types, the designation is typically that the product can work with most sets. Being compatible with many sets is not the same as being compatible with all sets, so consumers who are considering universal GPS accessories should always double-check with the manufacturer to ensure compatibility.
GPS Applications and Software Add-Ons
In addition to tangible GPS accessories, there is a growing number of virtual add-ons available in the marketplace. These include applications that enable the GPS to perform certain tasks, such as measuring mileage or selecting the more economical route.
Popular voice add-on style software is also available. This feature makes it possible for consumers to have the GPS make announcements in the voice of a popular celebrity, musician, or cartoon character.
As always, when purchasing non-tangible additions and software, it is vital to ensure compatibility. Just as with a computer, certain system requirements are required for a given application or software to function properly.
2. Are the Benefits of the GPS Accessory Worth the Investment?
With so many GPS accessories to choose from, it is ideal to only select those which can accommodate an individual's more important needs. Sure, it is nice to have fun accessories, but frivolous accessories purchased for electronics of this type are often left unused a majority of the time.
There are different types of GPS accessories, with new options always in the works. It is smart to determine one's needs first and then choose the accessories that are worth the investment.
| GPS Accessory | Benefits |
| --- | --- |
| | Good investment; keeps devices charged on long drives |
| | Safely keeps GPS in place; check local ordinances for guidelines regarding placement |
| | Many GPS devices come with a suitable case |
| | Nice to have; provides an alternative to car or USB charging |
It is important to carefully select accessories that plug into the GPS directly. Chargers, for example, must have the appropriate adapter in order to work with a given device. The same goes for mounts. A mounting device that is not properly fitted for a given GPS could lead to damage or distraction during travel, as an improperly-secured GPS could fall off or break free of the mount unexpectedly.
Having the right accessories is of great benefit. The appropriate accessories help make what is already a useful product even better. Thanks to GPS accessories, consumers have many choices for charging, protective gear, and mounting their systems.
More on GPS Mounts
Several types of GPS mounts are available on the market, and the ones that adhere to the front glass are typically the more popular option. Despite being extremely popular, window-mounted devices are not allowed in certain areas. Fortunately, there are many permanent and removable mounts for the dashboard and other less-threatening areas of the vehicle. Consumers should evaluate local rules and guidelines before investing in a specific type of mounting system for a GPS.
Why Purchase a Standalone GPS?
With ever-increasing competition from smartphones and tablets, the world of standalone GPS navigational systems is evolving. Despite the fact that nearly every smartphone has some sort of navigational app, there are still many benefits to investing in a tangible standalone GPS version.
One of the benefits of purchasing a standalone navigator is the screen size and easy-to-read display. Though much of the navigation is voiced, being able to visualise an actual map remains quite important. A GPS device typically has a larger screen than that of a smartphone. Maps on the GPS are typically easier to read at a moment's glance, a feature that comes in handy on the road.
One benefit of the competition from apps and smartphones is that standalone GPS options are becoming less expensive and more advanced. To keep up with the competition, standalone manufacturers are constantly adding new perks and accessories. A standalone GPS can be purchased for a fraction of what it may have cost a few years ago. More manufacturers are also offering free updates, traffic reports, and other special add-ons as a part of ownership, rather than having to maintain a pricey subscription.
Buying GPS Accessories on eBay
eBay offers a wide range of opportunities for finding different types of GPS accessories. Locating the right accessories for your needs is a simple matter of typing related keywords into the search bar located atop an eBay page. Following a search, dozens of listings are likely to appear. General searches like "GPS accessories" are likely to bring about large quantities of results, while descriptive searches such as "GPS mount kit" are more likely to bring in fewer but more narrow results.
Before making a purchase on eBay, it never hurts to learn a little bit more about the seller with whom you intend to do business. To uncover information about a given seller, try visiting the seller's page on the website. Here, you can read testimonials from previous customers and send a private message to the seller.
Consumers may protect purchases through the acquisition of shipping insurance. While some sellers offer this automatically, others do not provide for shipping insurance unless requested by the customer. Typically, shipping insurance does include an additional fee, but getting it is a good idea when one is purchasing an expensive item or getting one from a distant location.
Conclusion
Originally designed for military applications, GPS has now come to include use in private vehicles, bikes, boats, and even on foot. These devices work rain or shine, anywhere with a clear shot of the proper satellites.
The number of accessories and customisation options for GPS also continue to grow. Finding the right accessories, tools, and applications for one's GPS is critical to getting the most out of the device. On the other hand, overbuying can lead to a collection of barely-used accessories strewn about one's vehicle with no real purpose. Before setting out to purchase accessories for one's GPS, it is important to determine what is needed. It is also necessary to ensure that the accessory being purchased is compatible with the existing GPS device.
eBay offers an opportunity for selecting the right GPS accessories to meet different requirements, from the fun to the crucial. With eBay, consumers have the option to browse thousands of options from the comfort and security of their own desks.