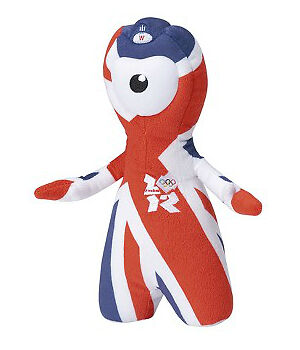 The Olympics are the largest sporting event in the world. Every four years athletes from all corners of the globe gather together to compete against one another in either the Summer or Winter Olympics. The event draws hundreds of athletes, thousands of spectators, and millions of viewers worldwide. Collecting Olympic memorabilia is a way for casual fans to remember the fun they had at the Games, and official Olympic merchandise is always available during the Games.
Collecting Olympic T-shirts is extremely popular because there are so many different styles and designs. The London 2012 Summer Olympics were no exception to this rule, but now that the Games are over buyers have to turn to other venues to get their official T-shirts. Websites like eBay are the perfect place to find London Olympic T-shirts and other types of merchandise. Buyers must make sure the item is authentic, appealing, and the right size, before he or she decides to make a purchase.
The Joys of Collecting T-Shirts
Olympics memorabilia comes in many forms such as pins, coins, and even toys. T-shirt collecting is popular because there are a wide variety of styles created for each of the Olympic Games. Some T-shirts display the official logos, while others mimic the uniforms of athletes from a specific country and sport. It is possible to collect dozens of styles from each event.
Official London Logos and Mascots
The 2012 London Games had four different official logos and two different mascots. Buyers who want T-shirts featuring the official logo and mascots, can therefore create their own collection that displays them all. These items are highly popular before and during the Olympic Games, but become difficult to find after the Games are over.
London Logos
The London 2012 logo features a piece of abstract art that drew admiration from some, and criticism from others. It is actually an abstract design of the number 2012 displayed in a square. The word 'London' is written on the shape depicting the number two while the interlocking Olympic rings occur on the shape depicting the zero. The design comes in four different solid colours: blue, orange, teal, and magenta. Only the Paralympic logo uses all of the colours together.
There is also a different official logo that was used during the bidding process. This design featured a striped ribbon winding through the words 'London 2012'. The ribbon mimicked the shape of the Thames River as it ran through London. T-shirts that have this logo are rare when compared to main branding logo featured throughout the Games.
London Mascots
If the official London logo was a little abstract, the pair of official mascots were doubly so. Called Mandeville and Wenlock, they are meant to depict two drops of steel from the Bolton steelworks. Both have a single eye, and a pair of arms and legs. Wenlock is white and orange, while Mandeville is blue and white. Wenlock was named after a town in Shropshire that held an early version of the Olympic Games, while Mandeville is likewise named after another town in Buckinghamshire that held a forerunner to the Paralympic Games. T-shirts often depict these two characters appearing either alone or together in a pair.
Country T-shirts
204 different countries sent athletes to the 2012 Olympic Games. Some of these countries only sent a single athlete, while others sent hundreds. Each country has its own T-shirt design that typically depicts either the national flag or colours, along with words 'London 2012'. Collecting these types of T-shirts can prove difficult. It is easy to find popular country shirts such as Great Britain or the USA, but far more difficult to discover shirts from countries like the Sudan or Belize.
Perhaps the easiest way to find different T-shirts that focus on a country is to search on websites like eBay. Like the official logo and mascot shirts, these items were produced before and during the games, but not after. Likewise, because the market was smaller for many of these countries, the T-shirt had a very limited production run. In many cases, eBay is one of the only places to find them.
Uniform T-Shirts
The 2012 Olympic Games hosted 26 different sports. Many sports also had a separate discipline within them, such as Aquatics which featured Diving, Swimming, and Synchronised Swimming. Each one of these athletes had their own uniform designed for their sport. In some cases, especially when a particular country was only sending a few athletes, the uniform design was the same between different sports. For the larger countries, however, the designs were widely different.
Many uniform T-shirts feature the colours of the athlete's home country. For example, ever-popular US Men's Basketball shirts used the colours of red, white, and blue along with a basketball jersey. Others used more abstract designs to make their athletes stand out from the rest. These shirts may or may not state the sport they were designed for which can make them difficult to find in retail shops.
Another common problem with uniform T-shirts is that they are not produced in great numbers, except for very popular teams and countries. Sometimes if a team has won a gold medal, the uniform shirts are produced after the games for a short time. Still, their overall numbers pale in comparison to the product runs of other Olympic merchandise.
Measuring Authenticity
Collectors want authentic Olympic Games T-shirts, which means that the merchandise has been sanctioned by LCOG (London Committee for the Olympic Games). However, sometimes it is difficult to tell if a shirt is an authentic model, or merely a replica reproduced after the games. This can happen when buying online since some consumers rush into a sale without double checking the authenticity of the item they are buying beforehand.
One of the easiest ways to tell if a logo shirt is authentic is by examining the tag. It should state that it is officially licenced by LCOG. Buyers can also do this with country and sports T-shirts. Another way to determine the authenticity of sporting T-shirts is that they should always have the Olympic ring design located somewhere on the shirt itself.
Sizing T-Shirts
Getting the right size T-shirt is always important. Some collectors buy these pieces without ever intending to wear them, but others believe that wearing these products is part of the fun of collecting them. Sizes vary according to different standards, so the best thing an online buyer can do is to measure the length of their shoulders, and the width of their chest.
| Size | Bust (in) | Bust (cm) | Shoulders (in) | Shoulders (cm) |
| --- | --- | --- | --- | --- |
| Medium | 31.5 | 80 | 13.5 | 34 |
| Large | 34 | 86 | 14 | 36 |
| XL | 36 | 92 | 15 | 38 |
| 2XL | 38 | 96 | 15.7 | 40 |
Consumers who are getting measured must stand up straight during the measuring process. He or she must be measured across their bust, the fullest part of their chest, with their arms raised. Consumers must also be careful to completely measure the shoulders at their widest point.
Mens and Womens
T-shirt designs for men and women fit differently due to the different genders. Men's T-shirts tend to be loose and long, whereas women's T-shirts are typically bigger around the bust area and slightly smaller around the waist.
How to Buy London Olympic T-shirts on eBay
eBay is the best place to purchase memorabilia because it has one of the largest selections around. You can discover many hard to find items by browsing through eBay's massive collection, and since the selection changes daily there is always something new just waiting to be discovered. The best way to get great deals is to become familiar with eBay's search engine prior to purchase.
Start off by typing in 'London Olympic T-shirts' into the search engine. All of the results that appear are related to your search topic. By using this search method you are getting a vast selection of new and used products. If you are on the hunt for specific items, such as cycling shirts, then you can limit your search even further by searching for 'London Olympic T-shirts cycling'. Repeat this process for whatever sport you are interested in to get the results you want. You can also do this when looking for country shirts by typing the name of the country into the search engine. If you want a unique piece of memorabilia, type in 'London Olympic T-shirts autograph' in order to find items that were signed by athletes.
Conclusion
Olympic memorabilia is a very large market that is typically only available for a short amount of time. Collectors are drawn to the Olympics because of the limited nature of the products and the great variety that occurs by collecting items from different Olympic Games. T-shirts are popular with buyers because they come in many different designs, and can be used to highlight a particular sport, a country, or even the entire Olympic Games.
These products are found in stores while the Olympics are running, but once the Olympic Games are over, eBay is usually the best place to buy and sell them. When it comes to buying this product, customers must make sure they are getting authentic products and not replicas. They can do this by checking the tags and markings on the T-shirt. Whether the shirt is going to be worn, or simply displayed on the wall for decoration, it is an item that many collectors can treasure for years to come.