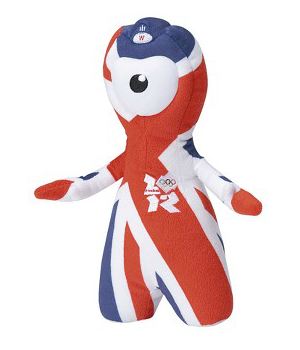 The 2012 Olympics were an exciting event, and even more exciting for London, the country that hosted the Games that memorable year. Many record-breaking events happened during the Summer Olympics, including American swimmer Michael Phelps becoming the most decorated Olympian of all time. Also, Saudi Arabia entered a female contestant for the first time, and in fact, for the first Games ever, there was a female entered in each competition. Runner Usain Bolt broke racing records. The Games were well received all around the United Kingdom.
For buyers who did not get to attend the 2012 Olympics in person, but are fans of the Games, collecting used 2012 London Olympic memorabilia is a good way to honour the Games and remember all of the standout moments of these important Olympic Games. There are many types of memorabilia to collect, from clothing and photos to commemorative coins, and many items in between. For consumers who are interested in a certain sport, memorabilia is available in every Olympic sport that was held in 2012. The 2012 Olympics brought positive attention and accolades to London, and the Games will never be forgotten, especially for collectors of Olympic memorabilia that can be purchased in many forms for affordable prices on eBay.
Types of Memorabilia
As most buyers are likely to see when they begin looking at London 2012 Olympic memorabilia, there is a wide array of options to choose from. When it comes to used Olympic memorabilia, there are several distinct types of options to select from for buyers who want to collect sports memorabilia and items from the 2012 London Olympics.
Buyers are able to select from overall memorabilia which honours the entire Games themselves, or very individualised memorabilia that is specific to a certain sport, such as boxing or a favourite athlete, such as Rebecca Adlington, Jessica Ennis, or Mo Farah. Buyers find that there are also many unique and one-of-a-kind items that make great Olympic souvenirs, and items that were used during the Games that cannot be found in any retail stores, but are special to individuals who sell these pieces.
General Olympics Memorabilia
General used Summer Olympics memorabilia from the Games includes items like commemorative coin collections, pins and badges, clothing, bags, and ball caps. These items may have the logo of the Olympic games and the year or other types of insignias. There are all types of trinkets to celebrate the Games, and buyers can purchase Olympic bracelets, pens, key chains, umbrellas, and even coffee mugs. Used memorabilia which collectors might seek are items like ticket stubs, stickers, a Games programme book, or flags.
Buyers may even see fun items like Coke cans decorated for the ceremonies, VIP entry permits, and water bottles. For collectors of Olympic memorabilia, even a used souvenir tambourine makes a fun addition to a collection of Olympic memorabilia. Consumers may even purchase lanyards that have badges or passes on them that only officials were wearing during the Games, as well as shiny coin key rings that showcase each type of competition or sport.
Sport Specific Memorabilia
For consumers who are interested in memorabilia that is specific to certain events, there are various types of souvenirs characterised by what sport they pertain to. Some of these items include coins that commemorate certain sports, such as cycling; photographs of tennis players; trading cards depicting athletes from each sport; or sport specific clothing, such as swimsuits; T-shirts depicting a single sport; or items like collectible boxing figurines. For buyers who have a favourite sport, there are many memorabilia options to collect.
Consumers are also likely to also see stamp collections featuring the winners in each sport, or pins for the various sports that come with collectible cards which they are attached to. Special pins honour each sport in the Games. For buyers who have an athlete or sport they love, a life-sized cardboard cut-out of the athlete is a fun photo opportunity for a party.
Autographed Memorabilia
Some memorabilia takes it a step further, as some pieces are autographed by the athletes themselves. Autographed memorabilia includes photographs, special edition commemorative coin packages, and clothing such as tank tops, shirts, and Olympic ball caps. Athletes have put their prized signatures on everything from swim trunks to ticket stubs, programmes, and post cards.
Many pieces of autographed souvenirs also come with a COA, which stands for certificate of authenticity. This proves that the athlete's autograph is real and not a counterfeit signature.
Special Pieces
Some one-of-a-kind items which are not like getting a T-shirt or autographed photo are pieces of memorabilia that were used in the actual Games, and some of these special items are unique pieces for a collector to own. Some of these items include a closing ceremony motorbike helmet, a chair used in the actual Games, posters, tambourines, entry badges, water bottles, and other items that were actually used in the Games themselves. There is even a London 2012 Olympics "Do Not Disturb" sign that came from one of the athlete's doors where the competitors were staying during the Games.
Other special souvenir pieces include shirts worn by Olympic officials, advertisements that were hanging in shops during the Olympic Games, transportation guides given to the athletes, and special glasses that were McDonald's giveaways during the time of the Games.
Memorabilia Extras
Once consumers have purchased their memorabilia, they need to think about how they are going to display it or keep it, so it does not get ruined. There are a few fun options for displaying and showing off used Olympic souvenirs.
| Clothing | Coins | Stickers/Trading Cards/Tickets | Photographs |
| --- | --- | --- | --- |
| Clothing can be displayed in special shirt frames | Coins can be displayed in Olympics coin folders | Cards and stickers can slide into clear pockets and be placed in binders for protection | Photographs and autographed photos are best off behind glass; buyers can purchase frames for these items |
| There are specific frames for athletic jerseys which are used to display these types of garments | One special coin can be placed in a frame alongside a trading card or other small token | Tickets can be framed, along other similar pieces of memorabilia | For consumers who have many photos, a special album can be purchased to keep them in |
Memorabilia display items can be purchased new or used, and they range in price according to what type of souvenirs they hold, and what they are made out of. Some types of used memorabilia, such as collectible coins or medals, may be available for purchase with included frames or folders to keep the items in.
How to Buy 2012 Used Olympic Memorabilia on eBay
When you are looking for used 2012 Olympic memorabilia, eBay is the place to go for everything Olympics, including autographed photos, clothing, and coins that commemorate these special Games. To find great memorabilia, navigate to 2012 Olympics memorabilia. Select "used" to narrow your search to only used items, and select which type of memorabilia you are seeking in particular. For more specific results, you can also search by keywords, such as "2012 Olympics swimming memorabilia". Use eBay's internal pages to key in search terms, or search directly from the home page.
If you are buying something that has been autographed, check to ensure that the seller is including a certificate of authenticity, so you know that the athlete's autograph is genuine. Purchase used 2012 Olympic memorabilia from sellers who have excellent feedback from other buyers. If you have a specific question about the souvenir, contact the seller directly by clicking the "Ask a Question" button on the seller's page. Keep the memories of the 2012 Olympics alive with souvenir items from the Games, and make sure and leave feedback for your seller once you have received your merchandise and everything is in great shape. Feedback helps sellers perfect their process, and can also direct other buyers when they are seeking Olympic memorabilia.
Conclusion
There was nothing more exciting than the opening ceremonies of the 2012 Olympics in London. The screams of the crowds, the suspense of the competitions, and watching new Olympians receive medals are events that will live in many people's memories forever. For collectors, people who attended the events, or those who were not able to see the events in person, collecting memorabilia can be a way to connect with the Games on a whole new level. Some consumers collect memorabilia from other Games, too, so adding London souvenirs to their collection is a natural way to keep their souvenirs updated.
Londoners may want to keep souvenirs to pass down to children, or remember a special time in London for years to come. Used souvenirs are sometimes quirky, such as a chair or helmet, and sometimes more practical or collectible, such as trading cards, photographs, or coins, but there are many types of Olympic memorabilia, even for consumers who are only fans of one individual sport or athlete in particular. Some consumers may want to display a unique item such as a replica of the Olympic torch to commemorate their love of the 2012 London Olympic Games.