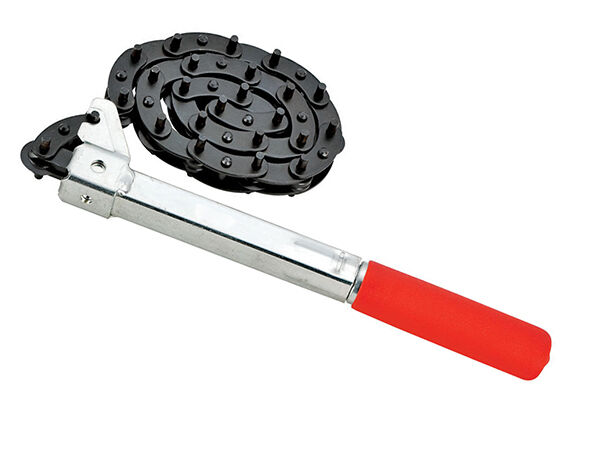 Proper maintenance of a car's exhaust system allows it to perform at full capacity, and it stretches the life of the vehicle. While some exhaust system issues are difficult to deal with, you can perform basic maintenance with the proper tools. In order to ensure the long term performance of your car, you need three essential tools for exhaust system maintenance.

Exhaust Pipe Cutter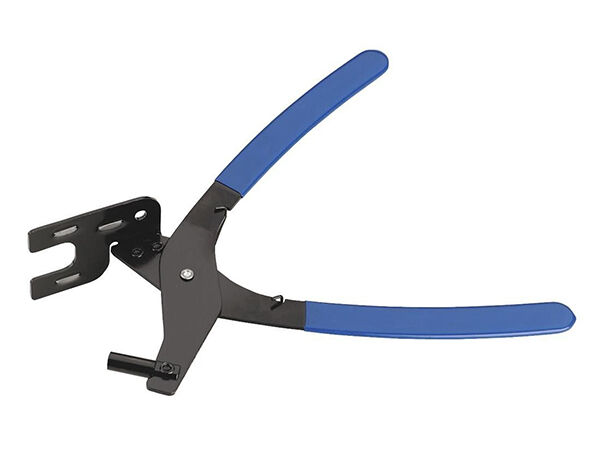 Exhaust pipes rust from the inside out, which can cause holes, cracks, and clean breaks in the full exhaust system. In the event that a section does break, a chain pipe cutter is essential to the removal of the damaged portion. To use, wrap it around the pipe and latch it to the handle. With it securely in place, rotate it a quarter turn or more. The cutting wheels on the chain and the force from the handle are strong enough to sever the pipe. Small, handheld chain pipe cutters suit most passenger car exhaust pipes. For large commercial vehicle exhaust systems, you may need larger chain pipe cutters that require two people to use.
Exhaust Hanger Removal Pliers
When an exhaust system is subject to violent shaking due to rough and uneven road conditions, the hangers that keep it in place become loose. To prevent them from coming off completely, check to make sure they are tight on a regular basis. When you need to replace a hanger or a large portion of pipe, use a special tool to remove it, as hangers are built to withstand rigorous conditions and therefore difficult to remove. The design of a hanger removal pliers removes the hanger bracket from its rubber support. Users simply wrap it around the hanger and squeeze. It works on most import and domestic vehicles. After you remove the hanger, a rubber mounting ring is left behind. To remove it completely, use an exhaust donut stretcher.

Exhaust Pipe Expander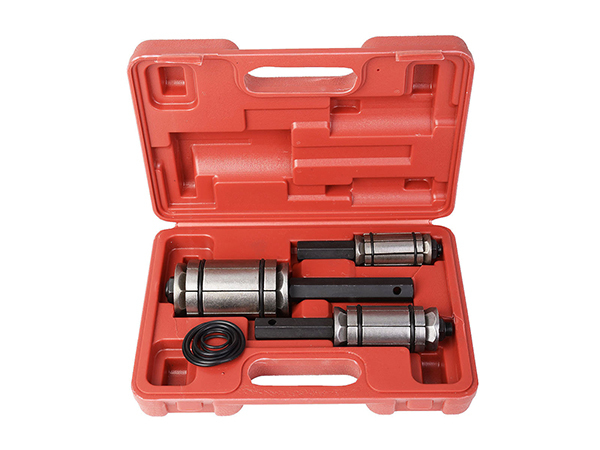 In order to fit a new piece of exhaust pipe into the system, an exhaust pipe expander creates space to slip it in. The tool slides into the pipe, then expands it as you turn a wrench. Using one saves you from having to buy a new exhaust system. It is essential to repair any one particular portion of the exhaust system. One of the risks is that it might crack the pipe. To reduce these chances of this occurring, pay close attention as the pipe expands, and do not use it on excessively rusty pipes.