Gotham City's Dark Knight, Batman, has protected its residents for more than 75 years against such threats as the Joker, the Riddler, and Poison Ivy. First appearing in Detective Comics #27 in 1939, the Caped Crusader has become a staple of the DC comics universe. Collectors enjoy gathering the various Batman figures created over the past decades, but some inevitably fare better than others. Be sure to pick up more collectors items with the range of Batman vs Superman merchandise.
2004 DC Direct "Hush" Batman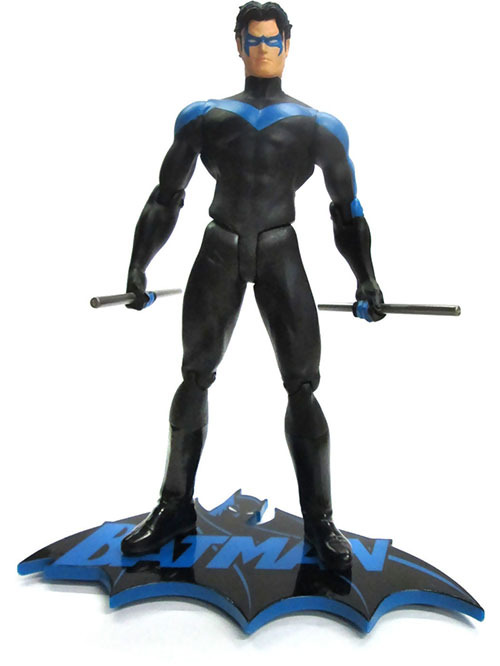 This DC Direct figure was for a long time considered the gold standard for modern collections. It is modeled after the artwork of Jim Lee, who illustrated the "Hush" storyline—when villains in Gotham start acting out of character, Batman must unravel who is pulling the strings. The 2004 Batman Hush figure is muscular and imposing, and the Batsuit colours are grey and blue rather than black. He wears a gold belt with a black Bat logo. Accessories include an interchangeable hand, one of which holds a grappling gun, and the display stand. The Series 1 sculpt was even reused for later figures.
1989 Toy Biz Batman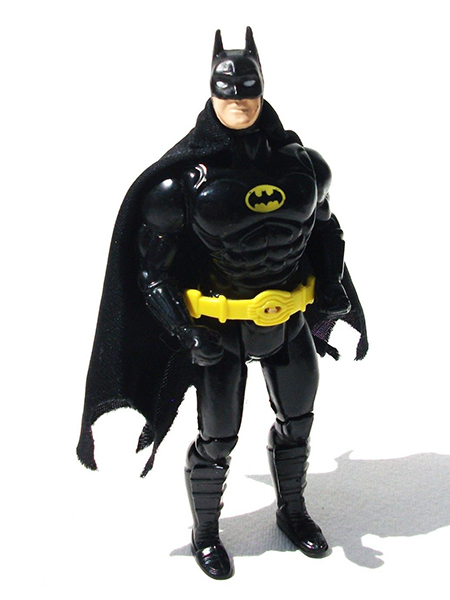 For Tim Burton's 1989 "Batman" film, Toy Biz launched a collection of action figures. While not particularly advanced—the knee joints have pins in them—the figures were popular and became part of the DC Super Heroes collection, along with other members of the Justice League. The Toy Biz Batman figure has a black batsuit with a yellow logo and tool belt, a cloth cape, and two accessories: a grappling gun and a batarang. Moreover, as Toy Biz used three different manufacturers, this same figure has three slightly different heads: one with a square jaw, one with a round jaw, and one that closely resembles Michael Keaton, who played the Caped Crusader in the film.
2008 Mattel Movie Masters "Dark Knight" Batman
The Mattel Movie Masters collection includes more intricate and detailed sculpts than most mass-produced action figures, and the 2008 Dark Knight Batman is no exception. It is larger than most and modelled after Christian Bale, who plays the Dark Knight in Christopher Nolan's film trilogy, unlike later figures. There are two versions: one with the mask and one without. The Batsuit armour is modelled after the films, with matt paint adding to the realism and the plates in the armour helping to blend the joints seamlessly. Moreover, the figure is highly articulate, so owners can make it pose in just about any position. The only accessory is a Gotham City Police Department evidence bag with an oversized batarang.